When it comes to audio devices, headphones appear to be the number 1 choice nowadays. 87% of people say that they use headphones/earphones for listening to music and 53% of millennials own at least 3 pairs of personal audio devices. Earphones and headphones are big business and Asian companies like Bedrock, Avara Custom and UFOEAR and many others are staying competitive using additive manufacturing. In fact, all of these companies provide varying customized earphones using EnvisionTEC's 3D printers and materials.
Mass customization of earphones with 3D printing is both cheaper and faster than traditional manufacturing methods. Traditional hand casting methods can also be unreliable in terms of consistency and accuracy. 3D printing is a natural solution to these issues, but why is EnvisionTEC particularly so prominent among earphone, hearing aid and Custom In Ear Monitor (CIEM) manufacturers? The main answer comes down to accuracy and speed according to most of the companies using their printers.
EnvisionTEC & Earphone Manufacturing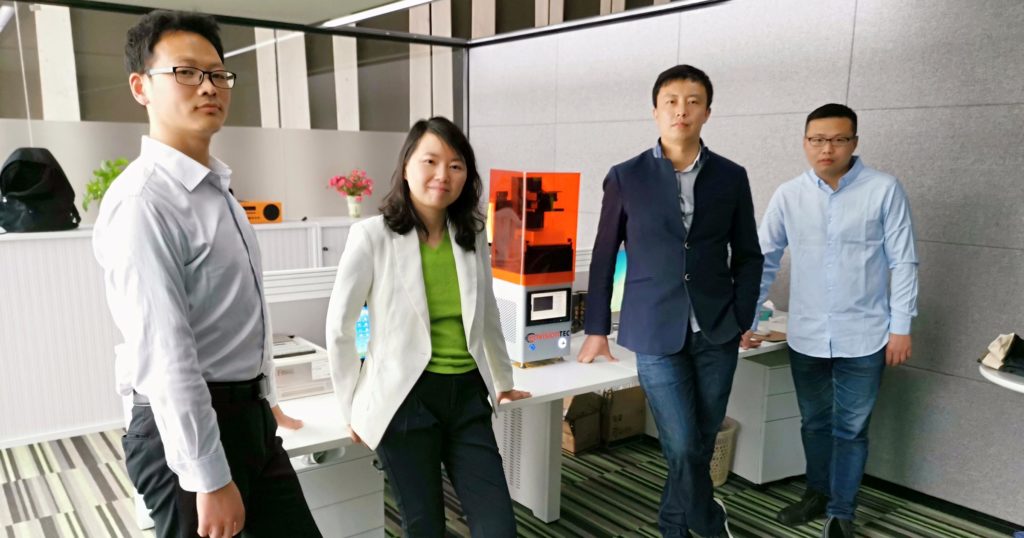 All these companies provide a range of different options to their customers, from wired to wireless, economical to premium prices and in various shapes and sizes. Bedrock's focus, for example, is in price-competitive earphones that can look and perform as well or better than anything on the market. They make use of the EnvisionTEC Micro Plus XL with E-Shell materials.
In contrast, Avara Custom produces CIEMs, which (by design) incorporate far more pieces than traditional earphones. Additionally, their products range from $99 to a whopping $680, with the high-end ones catering to a large number of musicians and sound engineers from around the world. Yet, despite these different needs they also use EnvisionTEC Micro 3D printers together with the E-Shell materials.
Another aspect that adds up to EnvisionTEC's favor is that they also produce their own audiology focused materials. E-Shell materials are both FDA and CE approved for biocompatibility with skin, while being light, tough and water-resistant. In fact, EnvisionTEC provides 16 bio-medically approved materials with various skin-tone colors within their E-series materials. UFOEAR estimates that incorporating EnvisionTEC's technology reduced production time from 130 minutes down to 60 minutes.
One of the other reasons Avara switched to their printers was the "STL agnostic nature of the EnvisionTEC range". The team was already using 3Shape's audiology-focused modeling software, so they required a solution that would understand the output from this software. With their systems, the whole range became compatible and just about any software they would use in the future would also gel with it.
The Manufacturing Process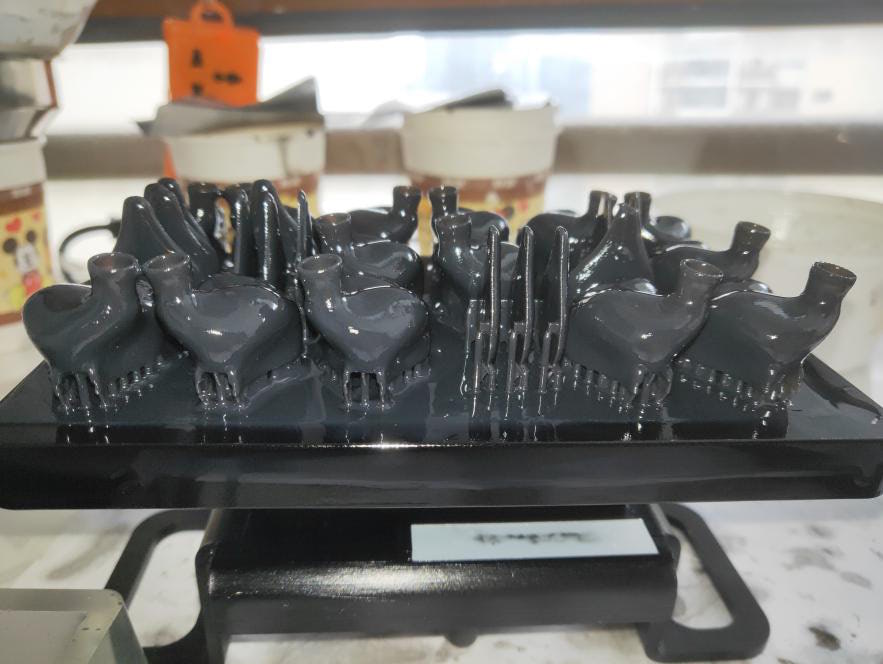 Avara probably has the most in-depth custom earphone manufacturing setup. On the company's website, users can alter the shell color, faceplate choice and artwork design on the earphones. This is just the beginning however, as they also require a full ear impression in an open jaw position that users can capture using clay the company provides. Users pop the clay into their ears for 5-10 minutes and send the resulting shape back to Avara.
They use this ear impression as a means of accurately capturing the specs of the user. These designs are then turned into a 3D model and printed using EnvisionTEC systems. The customized earphones and IEMs can even be fitted with custom images and other personalised details upon request.
The traditional way of manufacturing doesn't lend itself to this level of customization. Even with the best quality equipment, an inaccurate mold casing distorts the sound of the end product. These manual molds also influence how the device fits in the ear, which can cause inaccuracy to creep in or cause discomfort for the wearer.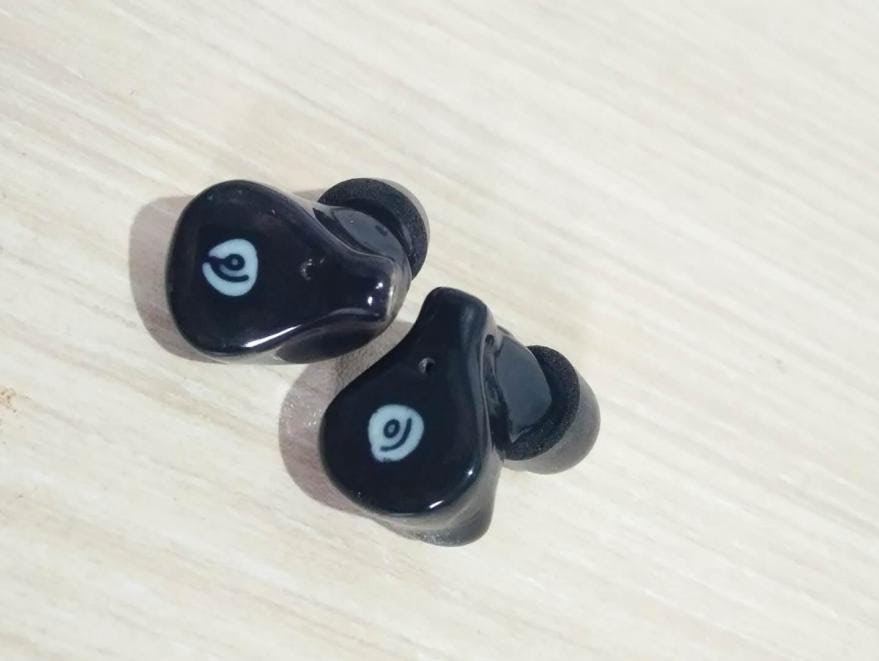 Similarly, scanning the ear impression rather than physically utilizing the mold puts less pressure on the impression material. This is more accurate for the production process and reduces the possibilities of distortion. Going even further, some companies removed the impression stage as a whole, relying on in-ear scanners instead. This can be less unpleasant for certain users and removes a step in the process, speeding up production times.
Featured images courtesy of EnvisionTEC.