With the growth of metal printing in the past few years, it was natural that the next step would be a multi-material approach. Researchers at Washington State University have managed just this feat using Optomec's LENS technology. The team were looking to improve the qualities of Iconel 718, a space-flight durable super-alloy.
The project was led by Amit Bandyopadhyay, a Professor at the School of Mechanical and Materials Engineering. The research team's method was to use the LENS technology to melt a mixture of Iconel 718 with copper. Copper, having a lower melting point than Iconel, also has a far better cooling rate. Mixing the two together results in a better cooling rate for the overall alloy.
In the start, the printing proved difficult due to multiple factors. Copper's natural luster, for example, reflected 95% of the energy of the laser beam. By adjusting the parameters and the intensity of the laser, they eventually produced an alloy with a cooling rate 250% faster than those made in Inconel alone.
Single-process, Multi-material Metal Printing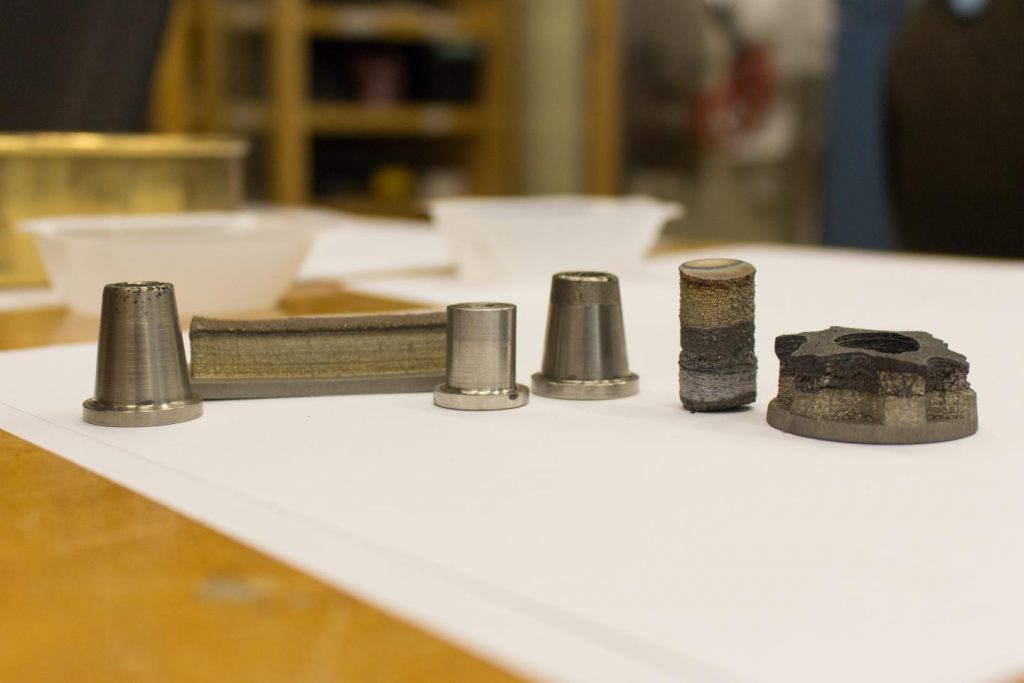 The team tested the validity of their hypothesis using a whole plethora of methods. This included the use of X-rays and electron microscopes to measure thermal diffusivity. Professor Bandyopadhyay concludes that multimaterial additive manufacturing "allows us to vary the composition and add functionality to a product during 3D printing that is traditionally very difficult to achieve, and we can do this in a single process with a single machine."
Traditionally, such an alloy would require melding multiple separate pieces together. The new method allows for a system to produce an alloy doesn't just cool faster, but can be potentially more fuel efficient and lighter as well. While its applications in aerospace are obvious, it can also come in handy anywhere with high pressure or heat requirements.
The full study is available here
Featured image courtesy of WSU