Kanye West, a.k.a "Ye" is making headlines this week for numerous reasons associated with his recent YZYSZN 9 presentation at Paris Fashion Week.
The rapper-cum-entrepeneur showed off his latest designs to a (very) select audience of the world's most elite fashionistas, and some would say that his creations have been a little overlooked due to his wacky antics at the event.
We are not going to overlook them though. We're just here for the 3D printed boots that were on display as part of his YZYSZN 9 (Yeezy Season 9) collection.
You can see the 3D printed boots in the image below.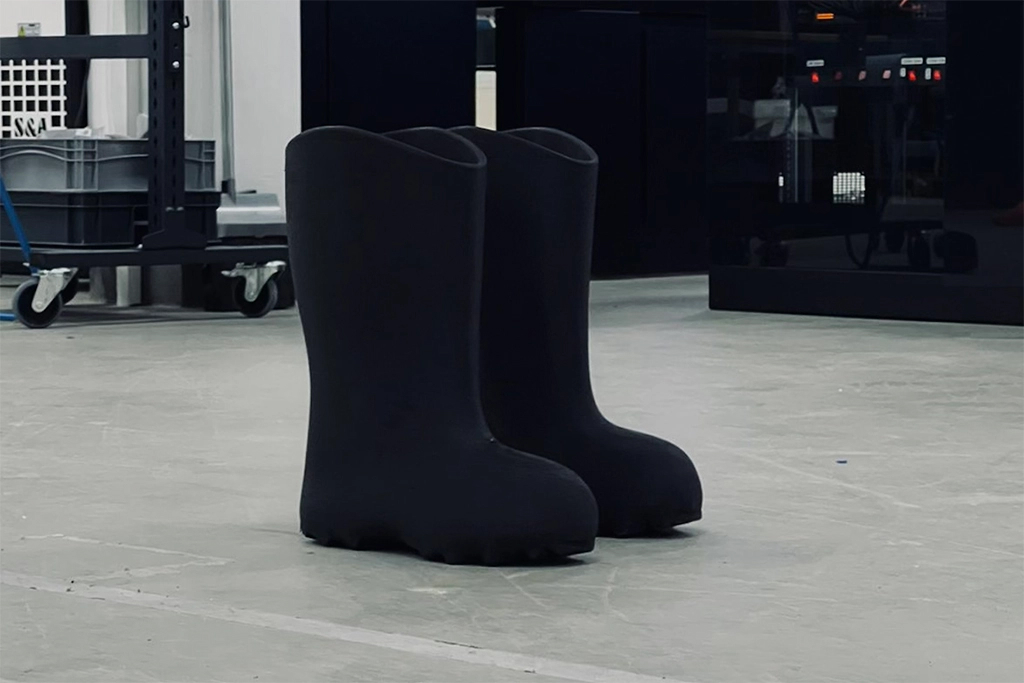 The boots have been designed and manufactured with the assistance of German 3D printed footwear company Zellerfeld, who have already drawn the attention of other celebs such as Elon Musk, who has financially backed the company.
Formed in 2020, the company, founded by CEO Cornelius Schmitt, uses their own proprietary 3D printing system to manufacture custom footwear out of TPU material. The printer is capable of manufacturing TPU footwear in a variety of textures, and unlike other footwear companies who only manufacture part of their shoes with AM, Zellerfeld prints the entire shoe.
Of course, being 100% thermoplastic, the creations all have the benefit of being recyclable.
Ye's fashion label "Yeezy" has already had some success with footwear, with previous designs demanding crazy prices among sneakerheads and hypebeasts. This is the first time that his 3D printed creation has been seen in real life however (as if a Yeezy fashion show is any kind of representation of "reality"). But we digress.
The boots displayed at the show apparently took just one weekend to design and manufacture, which is perhaps why they look like they were submitted as part of a rushed class assignment for a Sketchup beginner course. We're not mocking though- designing shoes in CAD is pretty hard, and this writer/engineer could certainly do no better in a weekend.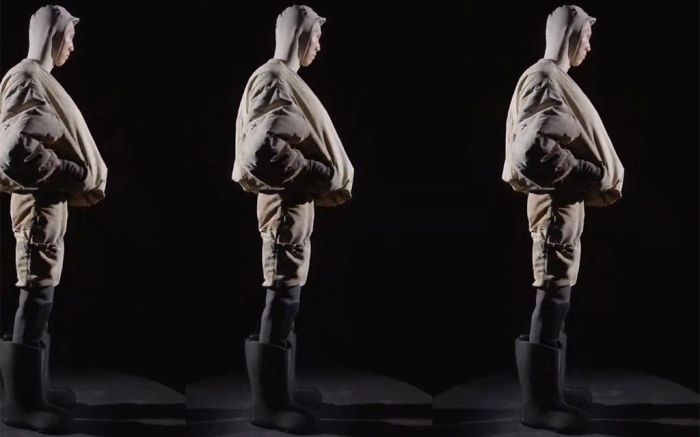 Zellerfeld has been growing in leaps and bounds since their inception, and are currently scaling up. Their previous designs have included offerings from sneaker designer Heron Preston.
The Heron1 sneaker (pictured below) is also made from TPU and takes 40 hours to print, hence the $350 price tag. The price of Zellerfeld's shoes is planned to drop as the company scales up operations however. Their current operations in Hamburg, Germany, are capable of a low output due to the small number of printers on site. Having started with just 8 printers, they plan to scale up to 200 printers at their Germany site in the not too distant future.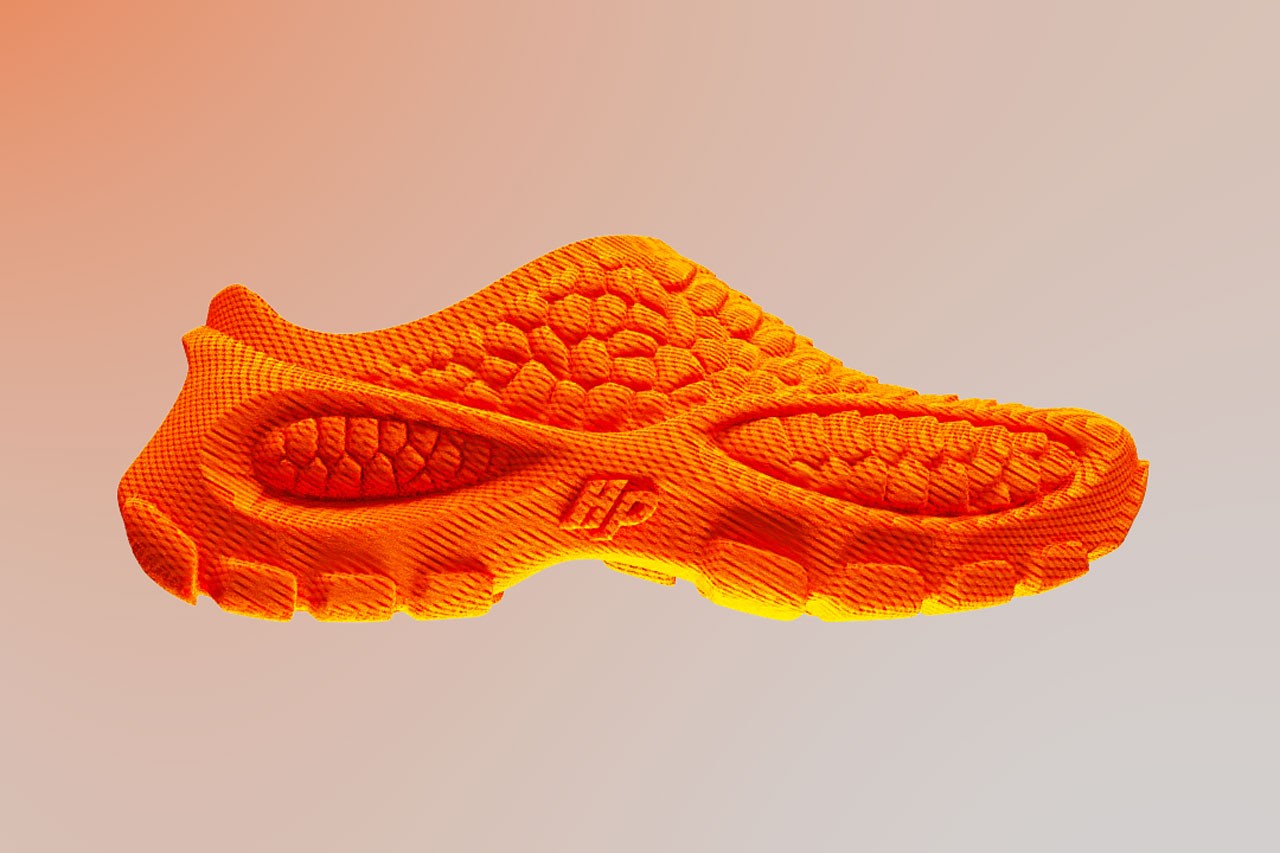 In the slightly more distant future, the company aims to ramp up operations in the US to produce up to 5,000 shoes per day, which will help slash the price further.
It is not yet known if the nameless printed boots will ever reach stores, or for what price they will retail for. But if the current price of the Heron 1 is any indication, you'd have to be a BIG fan of fishing to drop several hundred bucks on a pair of printed wellington boots.