In preparation for Tokyo 2020, an Australian track squad is upping their game with additive manufacturing. Cycling Australia are showing off their latest gear with the help of Bastion Cycles, who fitted them with 3D printed aerospace-grade titanium bicycle components. These parts include handlebars and cranks that have lower weight and better aerodynamics using designs with hollow lattices and "stressed-skin shell" structures.
Bastion Cycles have long been developing bespoke bicycles using 3D printed materials. This time they've taken on the task of developing Cycling Australia's latest equipment. The new Argon 18 Electron Pro track bikes have 3D printed titanium (Ti-6AL-4V Grade 5) handlebars and cranks that set them apart from the competition.
Approval from the UCI
These components are now lighter and stiffer than their previous counterparts, leveraging the advantages of designing for AM (DFAM). Currently, the bike is still under review for entry to the Olympics but they have received approval from the Union Cycliste Internationale (UCI). The bike may prove to be a major boost to the team's capabilities in the near future.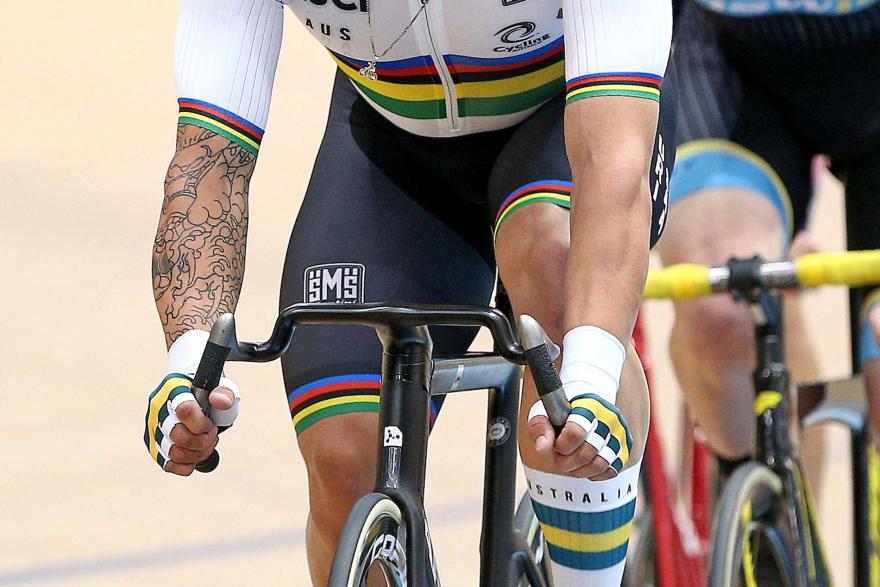 Advantages of 3D Printed Titanium Bike Components
The 3D printed cranks offer an aerodynamic and lightweight design, while enhancing stiffness. According to Bastion, the stiffness benchmark targets are based on cranks previously used at the Olympic level. However, they were able to exceed the stiffness of these benchmark cranks by 16%. Bastion have also integrated a wireless SRM power meter into the cranks. The three-component structure has each piece 3D printed from titanium and held together with titanium bolts.
The use of our hollow lattice and stressed-skin shell structure has pushed the weight down, the SRM plate alone makes up roughly 1/3rd the total assembly. James Woolcock, Engineering Director at Bastion.
The handlebars also provide an optimal aerodynamic position by minimizing the frontal surface area. The unique shape allows multiple hand and riding positions along with stability and control when on the hoods.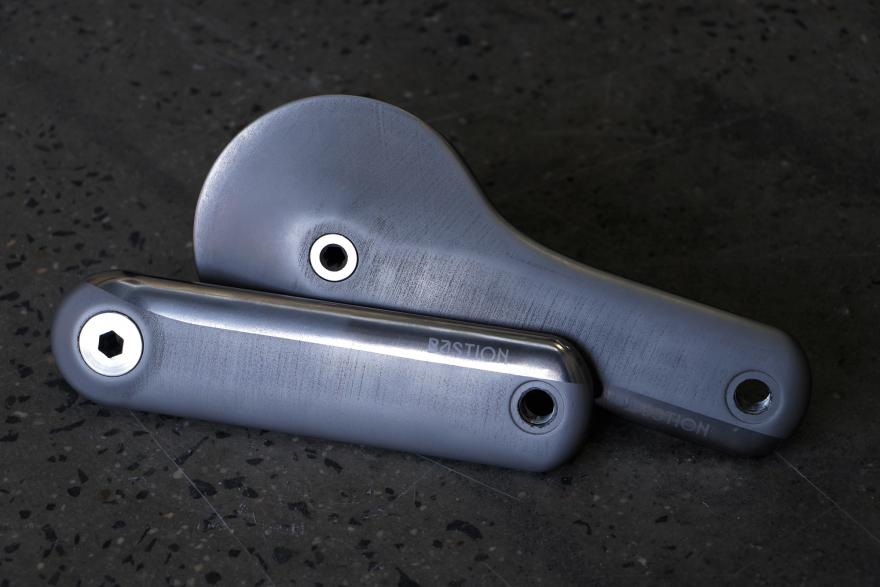 The final component is the Sprint Stem, designed to connect the bar to the front of the Argon 18 Electron Pro track bike. The stem is going to be available in various lengths up to 160mm with a large selection of effective angles as well as several stack heights. This style of production improves on the equipment while also giving more high-quality options to athletes, allowing for precise customization.
Featured image courtesy of Bastion & Cycling Australia.