The popularity of fidget spinners exploded a few months ago. This simple spinning device is by far the best-selling toy on the market right now. For those of you who somehow haven't heard about fidget spinners, these are small toys with ball bearing in the middle and few flat blades spinning around. Millions of people started to spin and thus the homemade fidget spinners emerged.
A few online ways to make your spinner
There are plenty of tutorials about how to make your own spinner at home. The simplest way is just to cut your desired shape from cardboard and glue it to the bearing. Other sources suggest gluing few bearings together or some heavy metal objects to the bearing in order to make it spin longer. How do you find those ideas? They don't sound convincing, do they? Maybe it works, but I wouldn't be satisfied with glue sticking out of my toy. Perhaps squeezing the bearing into a wooden or plexiglass frame be the answer? Yeah, that definitely sounds better! But wait a minute, it was supposed to be simple and I don't have my own laser cutter to do that. So, what can I do?
3D Homemade Fidget Spinner… printed with a 3D Printer
I bet you've already got the idea. Let's print our fidget spinner! I only see the advantages of printing one. At first it is really, really simple to make a spinner with the usage of a 3D printer. Then, you can make your own, custom toy, restrained only by your imagination. Has your son dreamed of an assassin's star fidget spinner? No problem at all. And your daughter, did she ever mention about a flower or butterfly spinner? No sweat! Can you see the possibilities? If you're not talented in the arts, don't worry, there are thousands of readily available shapes in the internet.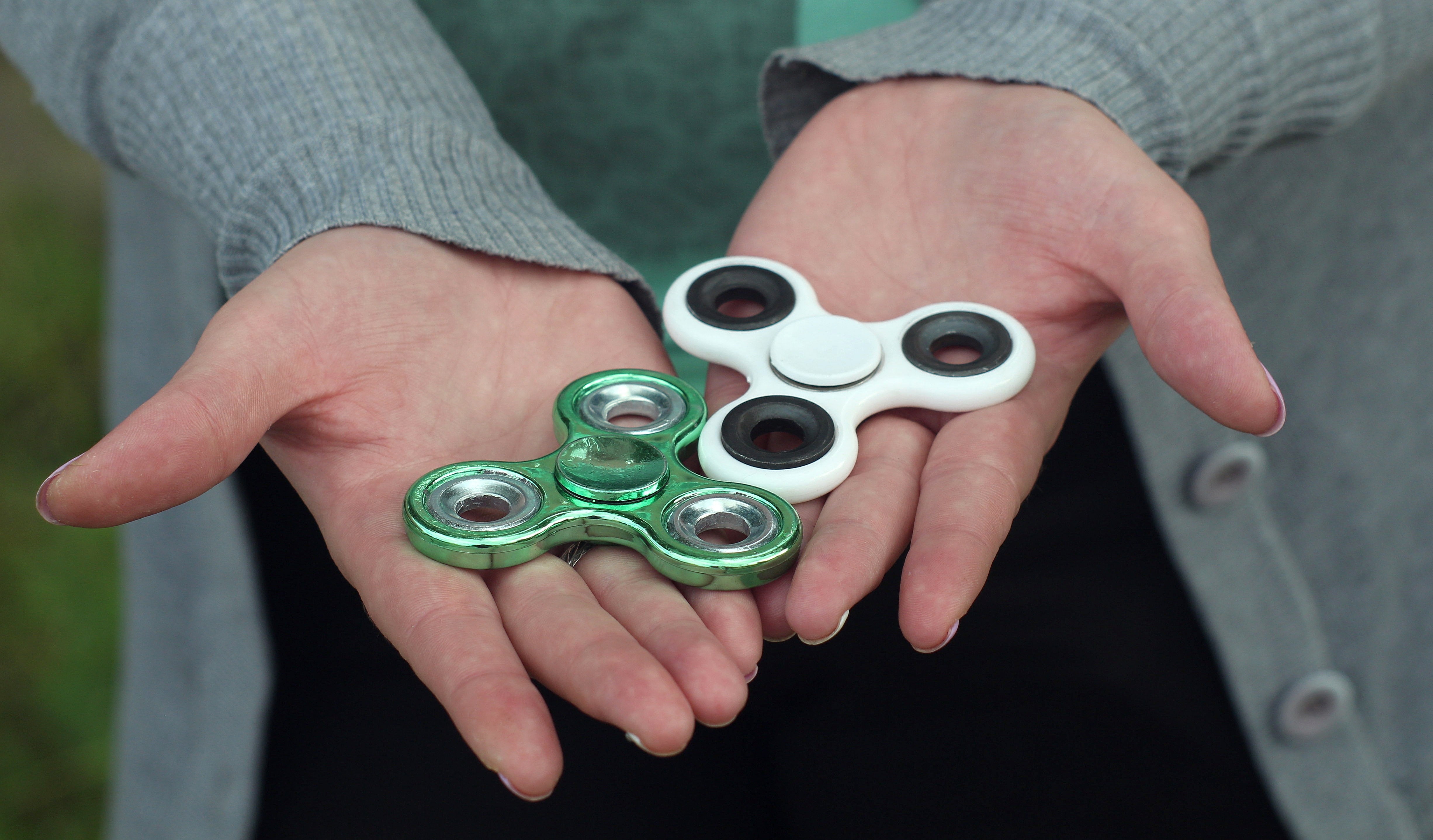 OK, I'm ready! What should I do to print a fidget spinner?
The process is really simple and I'll guide you through. The first and pretty much only thing you need to buy is the bearing. The most popular type is 608ZZ. It is the bearing used in most roller skates, so you would have no need to find any special shop, just any with sport articles. If you want to, you can buy more bearing, as people like to put them into blades as well. Actually, you can put anything you want to blades, such as glass balls or little gears. Then, you need some particular shape of your toy. If you are familiar with CAD software then go on and let your imagination to do the work. If not, I would suggest you to look for some models on the internet (e.g. Thingiverse). The last step is to print the body of the fidget spinner you desire (remember that you can order printing in internet shops), and then assemble it. And that's it! Enjoy spinning!
Is it worth my effort?
It is more hands-on than simply go to the shop for sure. However, you can make a cool toy and spend less money. Moreover, your toy can be the only one of its kind in the whole world. Is there a better gift than a fully personalized one? Besides, if you have kids, you can involve them in the process of making toys. Your children might get interested in 3D modelling or can get excited by 3D printing.
Is this "whole fidget spinners' printing" worth an article?
Is 3D design and printing the future for our toys?
It is and I'll tell you why. Ten years ago, you wouldn't even imagine another way of getting a toy other than going to the shop and buying it. Now the times are different, and you can bring your own ideas to existence. That is what 3D printing is about: this small spinning toy is very good example of what we can expect in the coming years.