New York based company Kwambio are set to unveil a new high precision ceramic printer. Unlike the other handful of ceramic printers, the Ceramo One uses binder jetting to create objects. The company claims that this new approach allows the printer to achieve both speed and accuracy that many of its competitors lack.
Kwambio has not yet issued an official release date or price but they will publically debut at CES in Las Vegas. The printer represents a major change in the field of ceramics. For one thing the Ceramo One does not require a mold, which sets it apart from the rest of the pack.
Kwambio have a history in the production of ceramics. They launched the first 3D printing factory in Europe that specialised in ceramics. They also partnered with various designers to produce high-quality ceramic goods of all stripes. The company has worked on products ranging from jewellery, machine parts and even skeletal implants.
Binder Jetting-Based Ceramics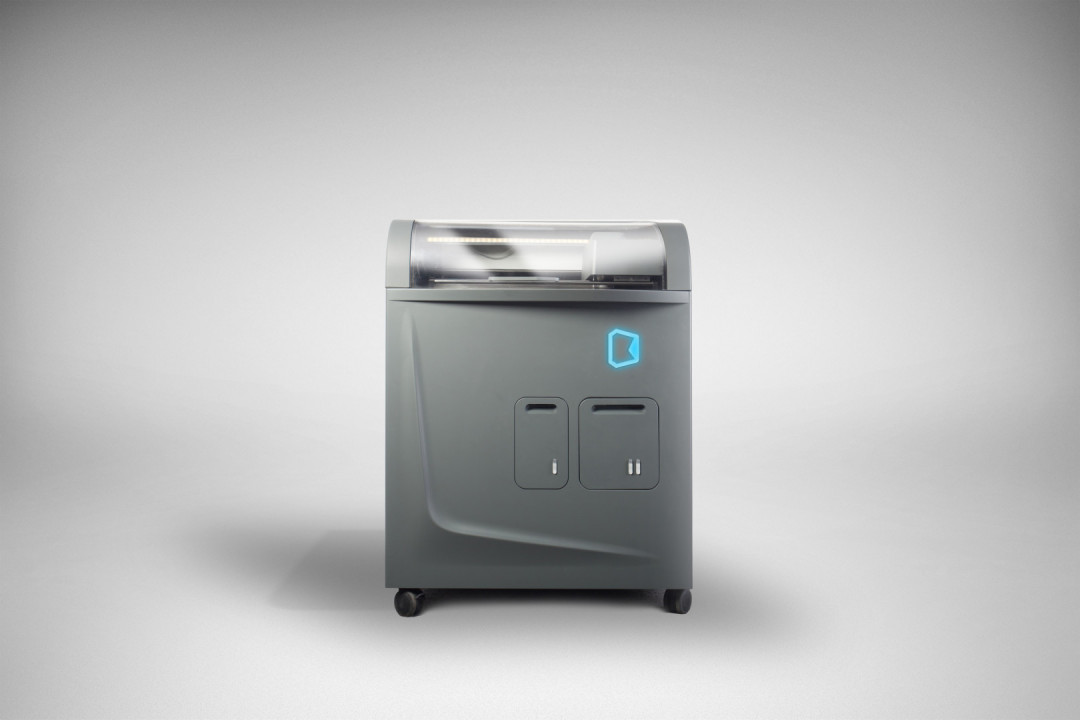 The ceramic printing field has existed for a while, but there has been rarely any real change in the processes or how the machines operate. The engineers at Kwambio have redesigned the process to be more efficient by foregoing a lot of the standard procedure elements like the need for a mold. This not only saves time, but also resources as the mold has to be burnt off which is wasteful. Allegedly, it even saves on price per centimeter (8 instead of 12 to 15).
Additionally, while most ceramic printers take days to print out basic objects like cups, the Ceramo One can manage within a few hours. It has a print speed of 160 mm per second at a 20 mm layer height. The build volume is 350 x 350 x 380 cm.
For a printer that is not yet out, it already has over 100 colors of ceramic powder available. Aside from traditional ceramics, it can even process other powders. Kwambio has stated that it can work with industrial grade materials as well. Overall, it is shaping up to be a very promising device.