The automotive industry adopted additive manufacturing for the production of fixtures and assembly aids fairly quickly.
But it wasn't until April 2014 that the idea of printing large parts of a car became a reality, with the crowdsourced design of the Strati electric vehicle by Local Motors.
In September of the same year, the car was manufactured and tested, making the Strati the world's first 3D printed car. Or at least, the first car with a 3D printed body and structure.
At the beginning of 2022, Local Motors closed their doors for good, due to a lack of funding, ostensibly resulting from a lack of demand for their innovative designs.
But with the demise of Local Motors, other companies have risen in 2022, all using additive manufacturing for producing significant components for their vehicles.
2022 has been a good year for automotive 3D printing. Let's take a look at the highlights.
Liux Animal
Bioplastics are great, EVs are cool, so an EV printed from bioplastics is super cool.
And that is what the Animal from Spanish startup Liux is in a nutshell.
Printed from various bioplastics, and making use of printed molds for forming the biocomposite body panels, the Animal may seem like a strange moniker for a vegan car, but with the car being capable of pushing 240 hp, it is quite the beast.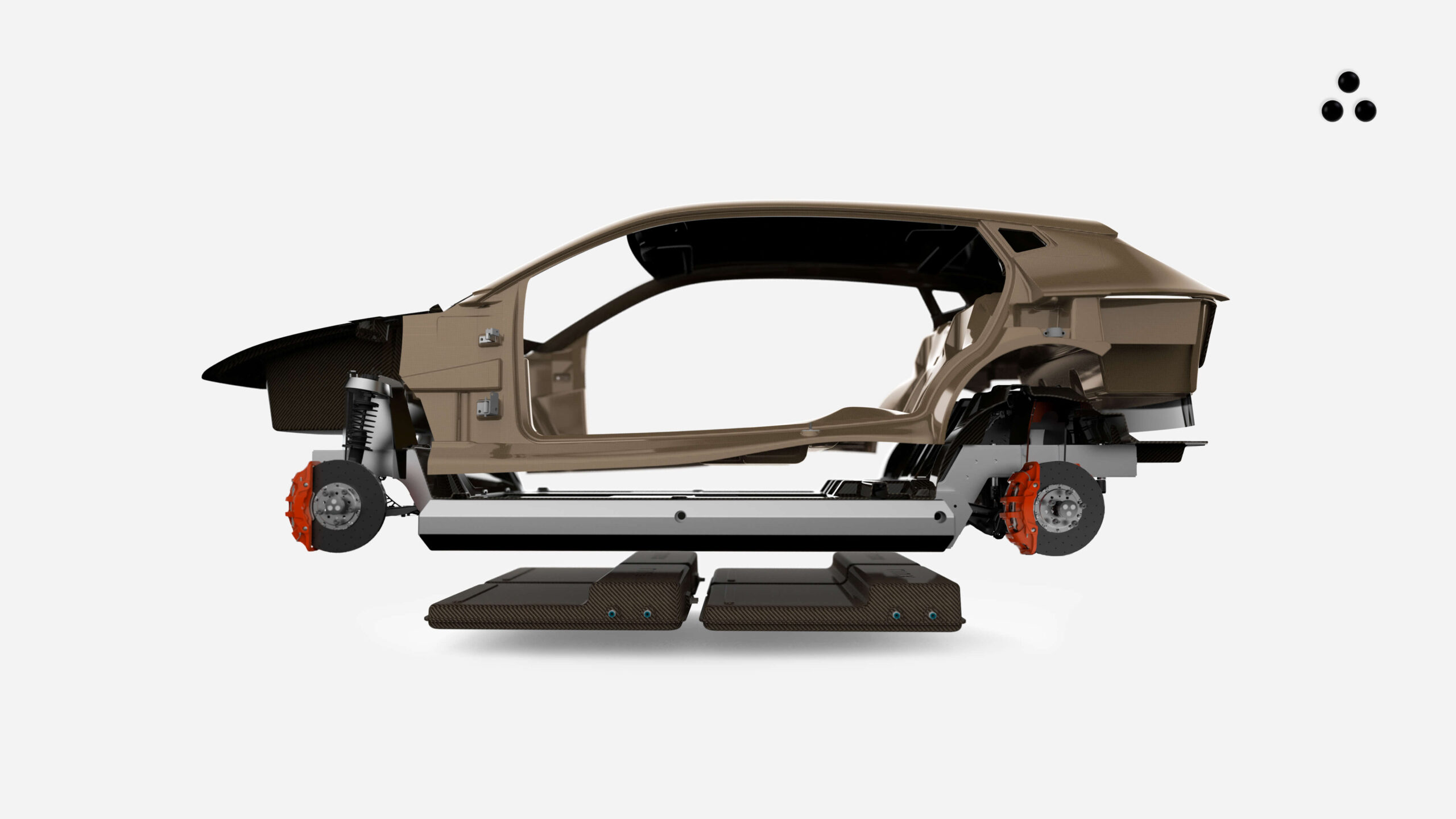 The chassis of the car is made from recycled aluminum, and the use of 3D printing and other advanced manufacturing processes has reportedly allowed the company to reduce manufacturing time by 70% and decrease the amount of raw materials needed by 25%.
The Liux Animal Habitat model with a range of 300 km will cost €39,000, and the Animal Wild model with a range of 300 km is expected to start at €45,000.
Cadillac Celestiq
Cadillac has long been known for their innovation. They were the first marque to include electric starters, first to use shatterproof safety glass and the first to power steering.
The latest innovation fest,the 2024 Cadillac Celistiq model will contain 115x 3D printed parts, making it the production car with the most 3D printed components in the world.
You can see the electric Cadillac in the image below, in all its fastback glory.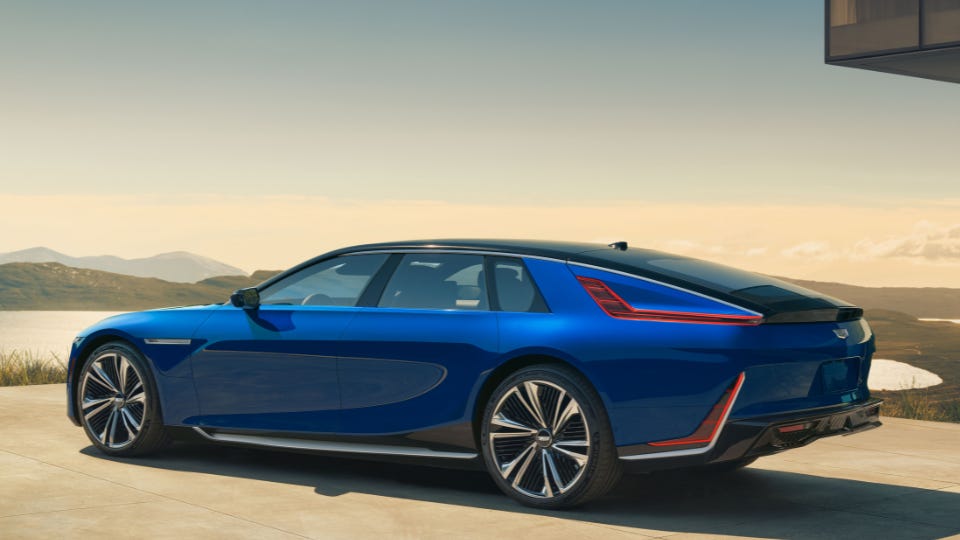 Whereas most cars use additive manufacturing for non-critical trim and body panels, the Celestiq uses AM for safety critical components as well.
Said critical components include seat belt guide loops as well as structural parts of the vehicle.
That's not to say that Cadillac isn't using AM for some fancy trim also.
The steering wheel consists of a solid chunk of 3D printed trim (seen below), and various console detailing is printed according to customer requirements.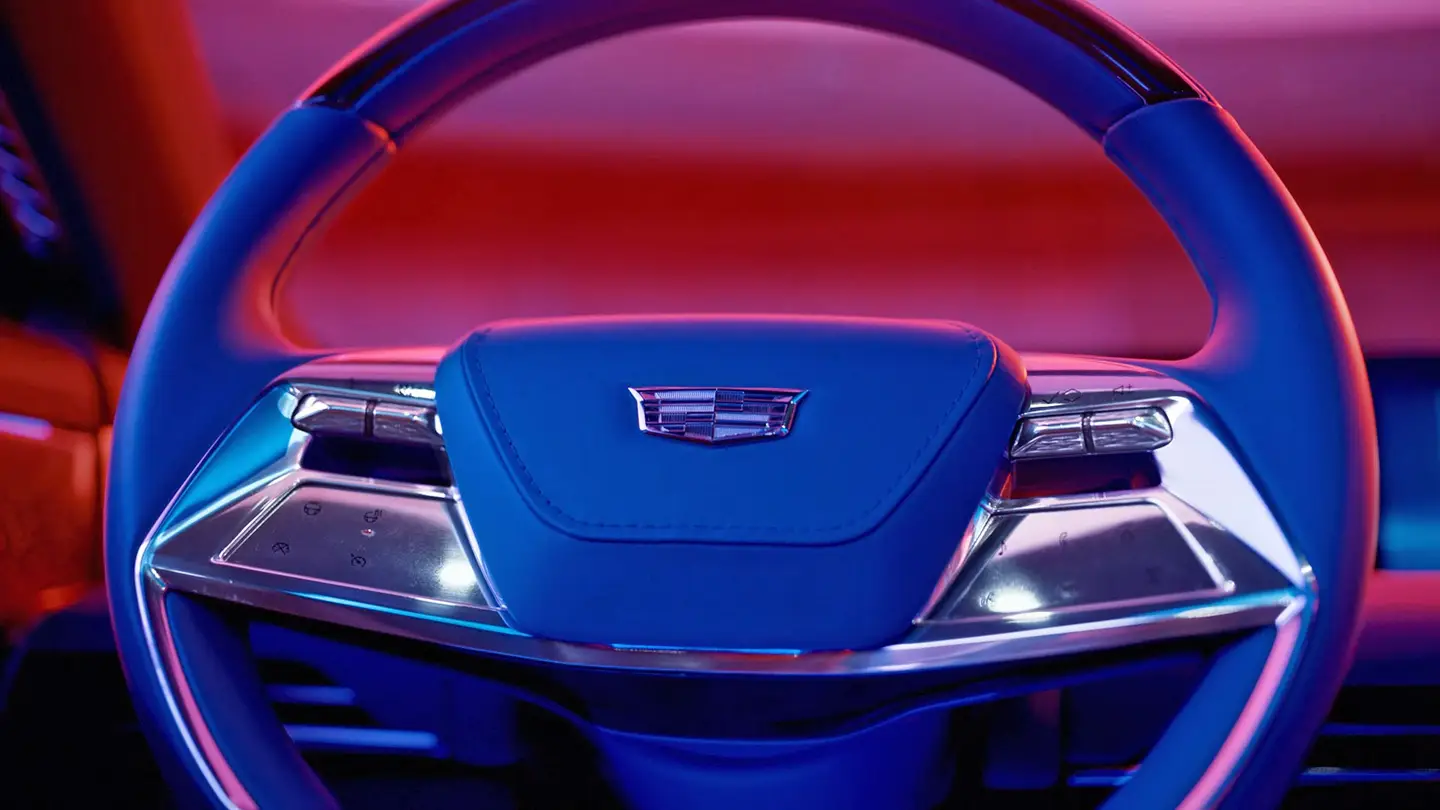 This luxury ride will set you back a hefty $300,000 USD (around €283,000 as of today's exchange rate).
Automobili Estrema Fulminea
So far we have been looking at 3D printed panels/structural components, but in an ever growing EV market, there is one area that is aching for a bit of additive manufacturing love- batteries!
The Fulminea supercar from Italian auto manufacturer Automobili Estrema will be the first Italian made supercar to feature 3D printed solid state batteries from Sakku.
Batteries are the lifeblood of the EV sector, but the currently available battery technology has a few flaws, namely that they have a tendency to burst into flames.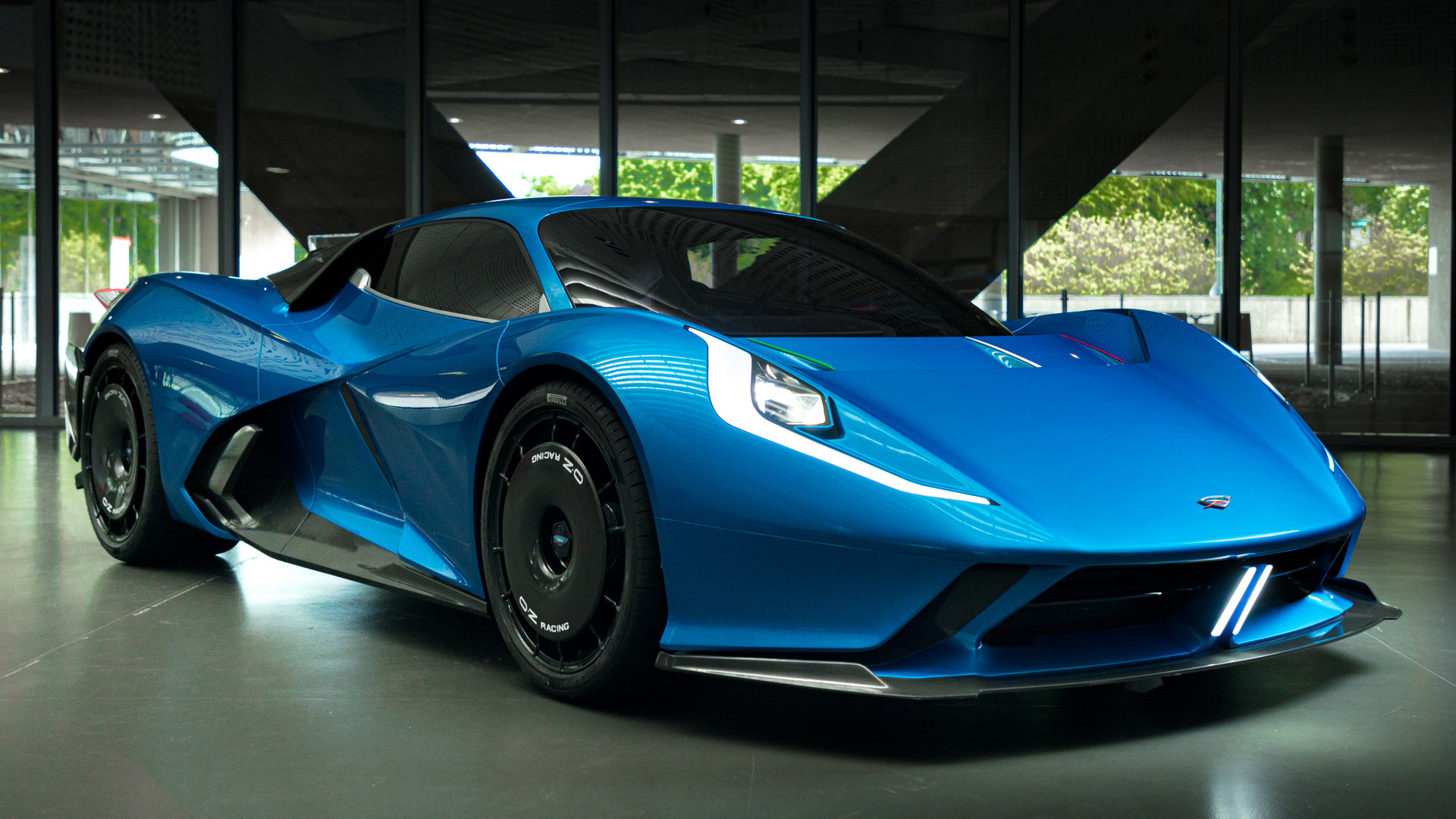 Solid state batteries offer a solution to this problem, as they are fabricated from solid electrolytes instead of the liquid or polymer electrolytes found in traditional lithium-ion batteries.
Solid state batteries have several potential advantages over traditional lithium-ion batteries, including higher energy density, longer lifespan, and improved safety. They also have a faster charging time and can operate at a wider range of temperatures.
They are a little time consuming and expensive to manufacture using traditional means, and so one battery manufacturer in particular (Sakuu) has turned to 3D printing to produce their solid-state batteries, as we reported earlier this year.
The Swift Print solid-state battery cells from Sakuu not only have higher energy density (meaning lighter weight) but they provide higher power in bursts.
This is why the Fulminea supercar will use a hybrid battery strategy, using more typical batteries for cruising and the printed solid state batteries for bursts of power. The light weight of the batteries will keep the car at a svelte 1500kg, which is pretty light for a 2,011 hp EV.
How much will this Italian beast cost? A bargain at just $2,000,000 (€1,885,000).
What's Next?
The year 2022 saw significant progress in the use of 3D printing in the automotive industry.
It is certain that this trend will continue and even accelerate in the coming years, as more and more car manufacturers adopt 3D printing technology in the production of their vehicles.
This technology has the potential to revolutionize the way cars are designed and manufactured, leading to more efficient and cost-effective production processes.
In particular, it is expected that the advancements made in high-end luxury car brands will eventually be incorporated into mass-produced vehicles, making 3D printing more accessible to a wider market.
Overall, it is clear that the future of the automotive industry is closely tied to the development and adoption of 3D printing technology.
2023 is going to be an interesting year.