We have taken a look at the types of machines used for 3D printing orthodontic products in this previous article. And as this writer discovered, 3D printing in the orthodontic industry is a broad field and has many applications far beyond what a layman (such as the writer) may have expected.
So to highlight this and spread the word about AM in dentistry, we are going to look at another use case from the industry and how they are optimising production with both hardware and software.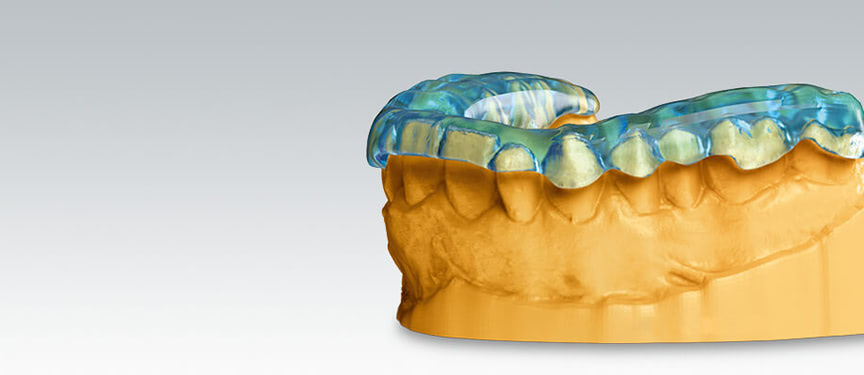 DenMat
One company realizing the value of AM to orthodontics is California-based company DenMat, who since 1974 have been manufacturing dental products such as dental models, crown and bridge solutions, implant models for diagnostics, and impression trays.
The company makes use of the NextDent 5100 printer system from 3D Systems, which is a resin based system tailored for orthodontic applications, with a range of over 30 materials designed especially for orthodontic AM usage.
The materials cover a range of applications including casting, dental-splints, prosthodontic and orthodontic models and more.
"The NextDent 5100 is a very simple and easy to use solution, and offers the precision and part quality that we need for our applications," said Oscar Buenrostro, Model Shop, Milling & 3D Printing Supervisor for DenMat.
"We are using it for a wide range of applications and producing a high volume of parts running 24/7 through our lab."
DenMat have found that the 3D Sprint software has lent a hand into improving their production output.
One feature in particular has contributed significantly to that output, and that is the auto-stacking feature.
As a reminder, 3D Sprint is the 3D Systems print preparation software that accompanies a wide range of their printer systems. With the software, users can optimize support generation and part orientation, analyze printability, edit their 3D data and generally automate and optimize their entire workflow.
The auto-stacking feature allows operators to vertically stack multiple high-precision orthodontic models enabling optimum usage of printer time. With this solution, users can print 30 orthodontic models in a single print, or up to 120 models in 8 hours.
You can see an example of this in the image below where we can see that DenMat have made use of the auto-stacking feature to assist with volume production. In the case of DenMat, they use the auto-stacking to print 26 orthodontic models in a single print. This single run is produced in 2 hours and 11 min meaning they can regularly produce 96 units in an 8 hour shift.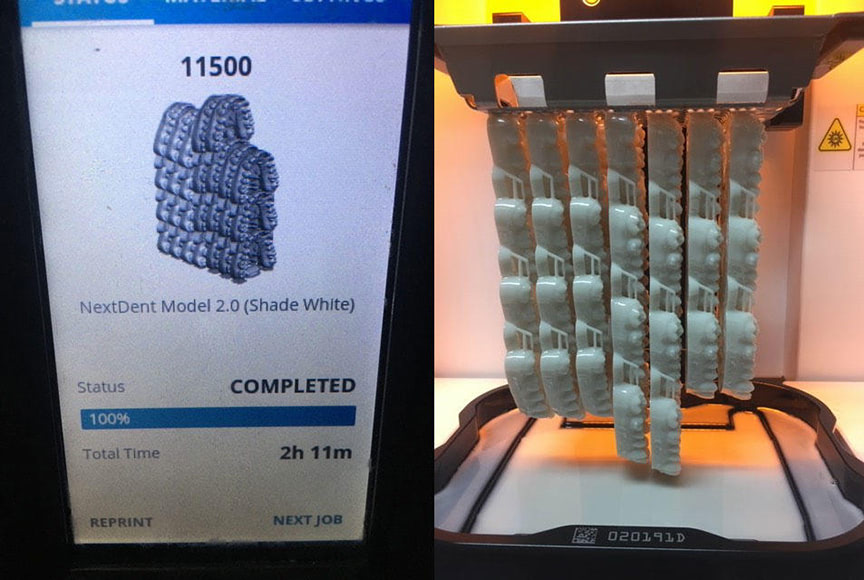 Needless to say, this combination of hardware and software has boosted the company's productivity a lot, while also reducing material usage.
"Everything from the file preparation and placement is done within the software," said Buenrostro.
"Simply clicking through the pre-filled prompted steps. The software truly does all the work, saving on labor cost."