Use Case
Satellite Benefits From Metal AM Weight Reduction
The European Space Agency's 15-year Advanced Research in Telecommunications Systems (ARTES) Program is aimed at stimulating R&D and creating innovative products for the global space-based comms market. The Spacebus NEO satellite platform specifically, from Thales Alenia Space, is one part of that program that has been benefiting from additive manufacturing, as we are about to see.
Weight Reduction
Comms satellites can be fairly hefty in mass (and volume), with the first Spacebus Neo satellite (named "Konnect") weighing in at 3619 kg.
Naturally, with the price of putting things into space being what it is, every kilogram reduced on the satellite structure can result in launch cost savings.
Satellite buses and additional structural subsystems are generally pretty lean anyway, so reducing the mass of these things with traditional manufacturing can have diminishing returns in terms of cost and time. However, by use of tools such as AM and topology optimization, greater mass reductions are possible while maintaining the stiffness and strength of the part in question.
And the part in question that we are looking at in this article is a bracket/gimbal assembly for the satellite's electrical thruster.
You can see seven parts of the Electrical THruster Mechanism (ETHM) in the image below.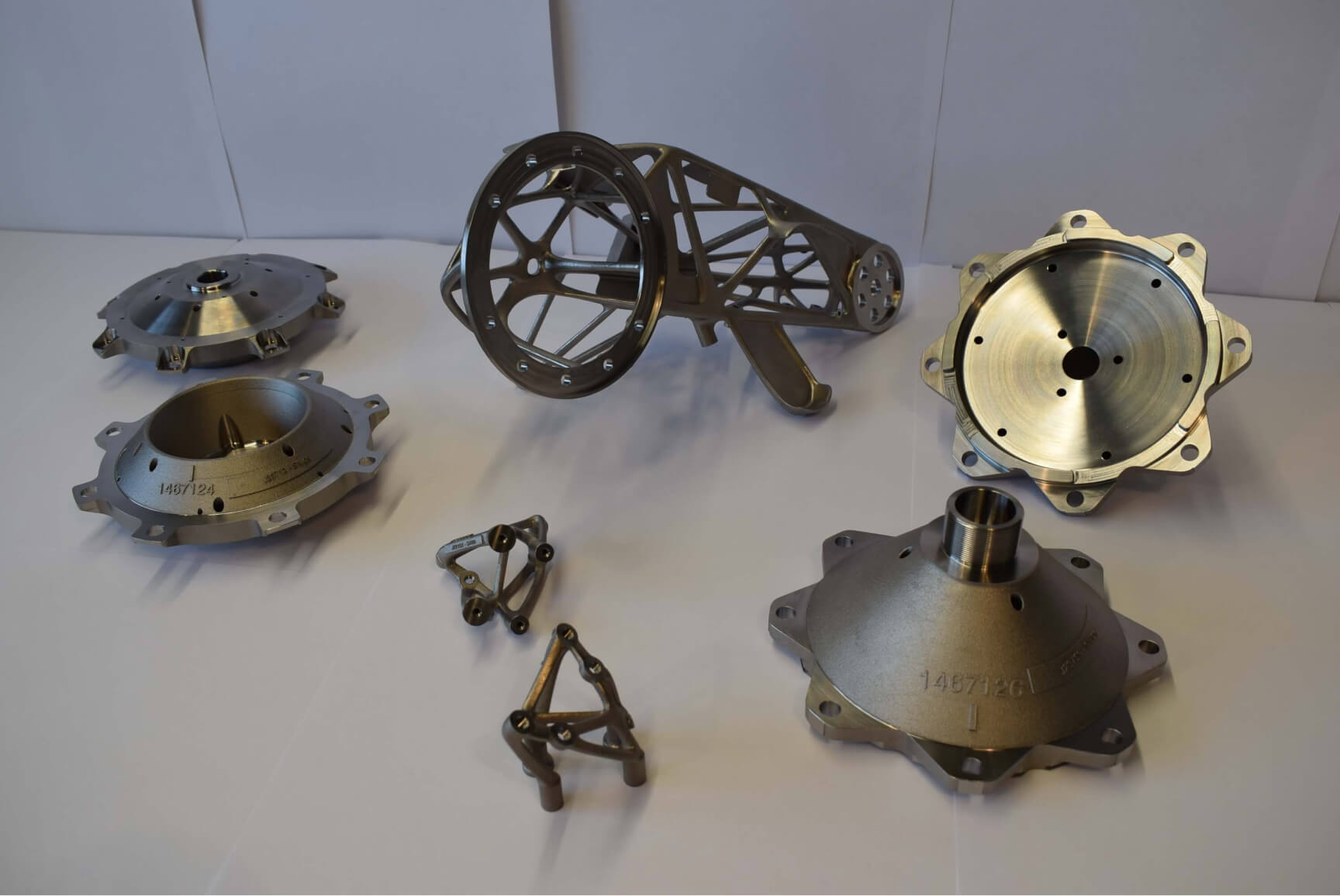 The design requirements for the satellite parts were as follows:
Satellite must have high angle pointing accuracy (0.1-degrees);
Part count reduction including functional integration of various thruster commodities (harness and piping);
Must be capable of serial production that meets quality requirements for orbital class products.
To help reach these requirements, the components were printed in LaserForm Ti6Al4V grade 23 titanium material on the 3DSystems' DMP metal printers and were assembled into the structure as you can see below. You can see the other components have been added to the printed structure. The whole assembly forms a 2-axis gimbal which is used for positioning the satellite in orbit with its electrical thruster system.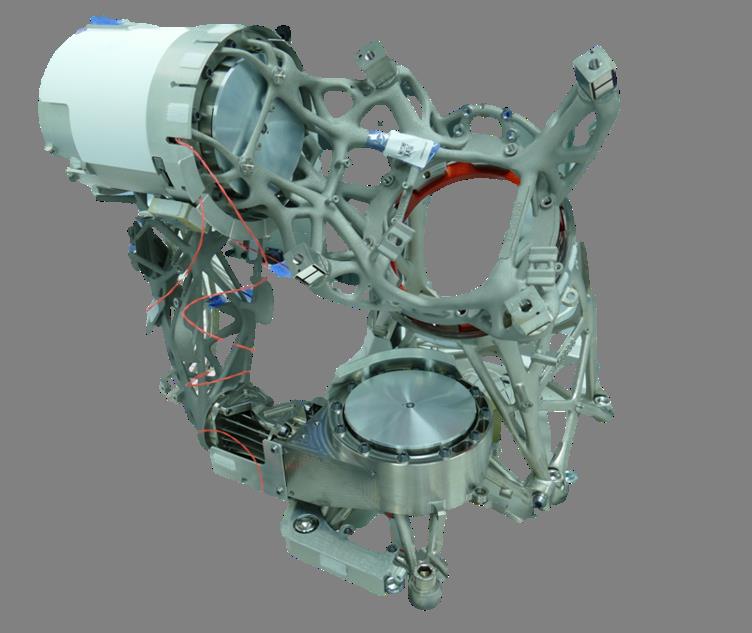 In addition to being topologically optimised for mechanical forces, the design simulations solved to reduce buildup of heat concentration to protect functional components from thermal damage. Thermal management is a pain in the proverbials when there is no fluid present, such as in the vacuum of space.
High Quality
Of course, you can't just print a bunch of metal parts and stick them together like Lego bricks and hope that the resulting assembly is square and true and up to aerospace standards.
"Every feature is more or less conventional, but putting them together in a single compact and competitive mechanism is really a challenge," said Gilles Lubrano, ETHM Product Manager.
There was a lot of post processing and quality control to ensure that the parts were dimensionally accurate and fit for mating together.
To this end, Thales Alenia Space developed a robust manufacturing flow comprising post-processes like CNC-finishing and 100% tomography inspection to guarantee product and process repeatability in an AS9100 controlled environment. AS9100 is basically the ISO9001 quality management standards that have been developed for aerospace.
As a result they were able to fabricate a structural assembly that allowed a pointing accuracy of 0.1-degrees while benefiting from Increased thruster efficiency from the reduced mass of the topologically optimized brackets.
3D Systems DMP Factory 500
The DMP Factory 500 Solution is comprised of function-specific modules designed to maximize efficiency by optimizing utilization. Each module within the factory solution is fully integrated with a Removable Print Module (RPM) which is vacuum sealable for a controlled print environment and engineered to move between printer and powder modules for continuous production workflow.
View Details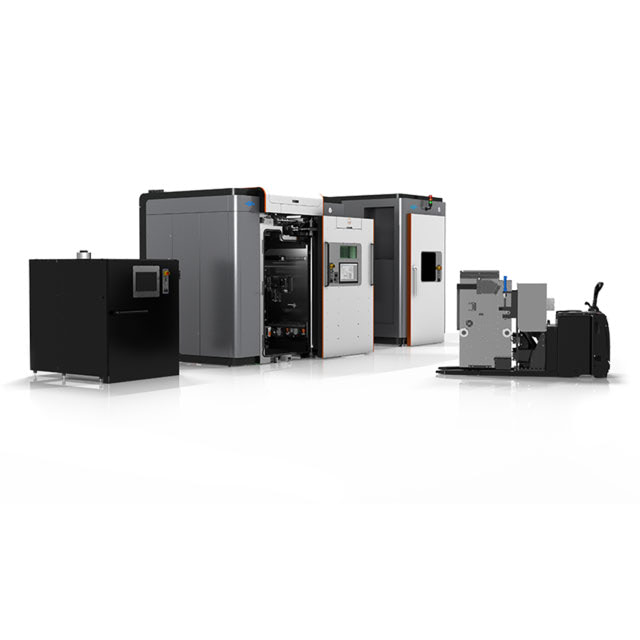 - AM metal production system
- Modularity for a Scalable Factory Solution
- Uniform, Repeatable Quality
- Metal 3D Printing with Lower Part Costs
- High Productivity
- Seamless Large Parts
Production, Research and Development