A new wave of 3D printable, sustainable materials are being launched, mirroring our modern, eco-conscious sensibilities. In keeping with this trend, we have Dutch designers Eric Klarenbeek and Maartje Dros' work with algae and seaweed-based filaments.
The pair debuted the new formulation at the "Change the System" exhibition in Rotterdam. They wanted to showcase how algae and seaweed could serve as eco-friendly substitutes to oil-based polymers. As a material, it can provide an environmentally friendly solution to the production of bottles, tableware and many other products that are traditionally comprised of plastic.
Klarenbeek and Dros are both graduates of Design Academy Eindhoven. The pair are no strangers to the subject of sustainable production. In fact, Klarenbeek previously showed off his expertise by producing the world's first 3D printed chair made of fungus. This time around, they demonstrated how one can cultivate algae, dry it out and make filament from the resulting materials. They are working on a similar method with seaweed.
Their current research is funded by a number of organisations including Wageningen University, Salga Seaweeds, Avans Biobased Lab in Breda and others.
Applications and Benefits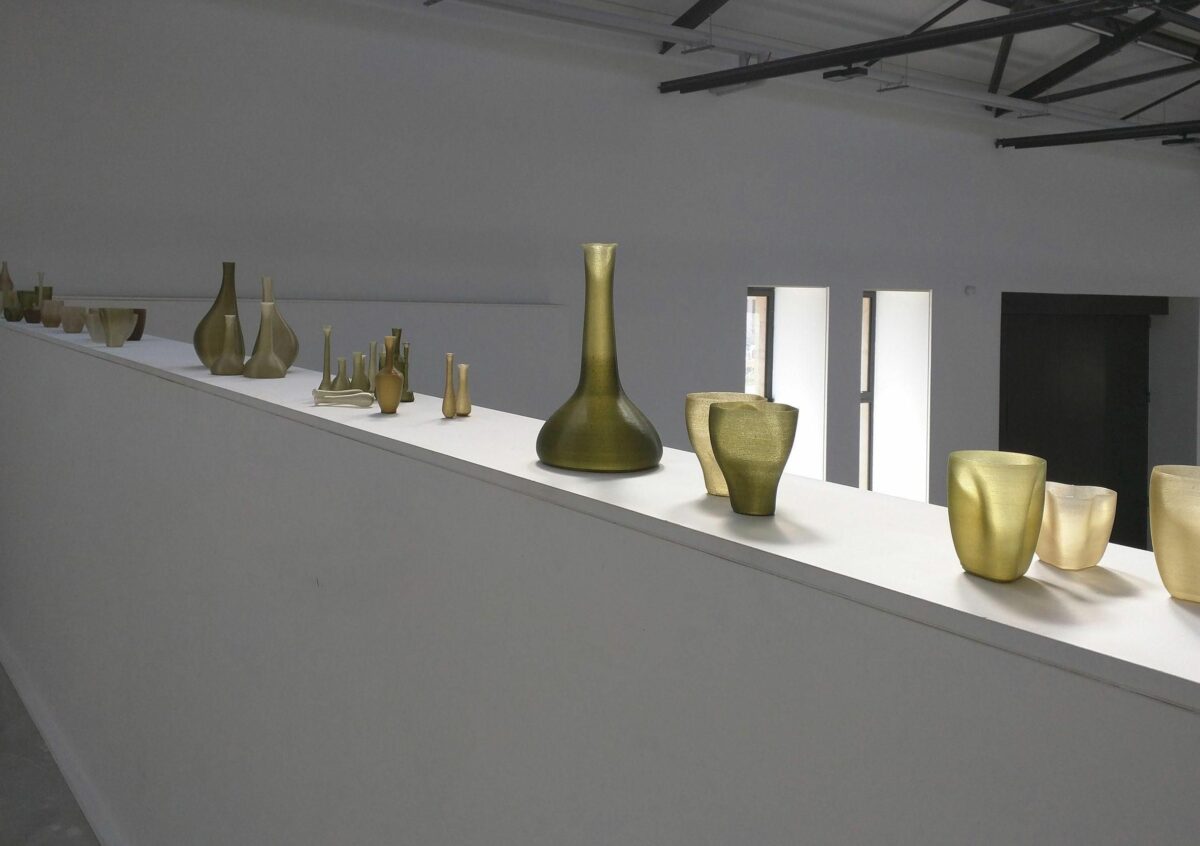 Aside from their usefulness as printing materials, algae and seaweed have other upsides. Algae in particular, can help reduce CO2 presence in the atmosphere. In fact, it grows through the absorption and respiration of CO2 to oxygen. The duo are particularly enthusiastic about its ability to produce clean air.
"It's about thinking beyond the carbon footprint: instead of zero emissions we need 'negative' emissions," they said.
Their exhibit is currently available for viewing at the Museum Boijmans Van Beuningen in Rotterdam. They are not only showing off their products, but are also growing algae in the museum's pond, which they use to print objects as part of a demonstration.
Klarenbeek and Dros are not the only ones harnessing the benefits of algae. In a similar vein, American company Algix also made waves with their work in eco-friendly filament. Both use a similar system of production, using micro-organisms as the base for printing material.
The emerging interest in bio-based 3D printing materials could be a solution to a long-standing problem in 3D printing: the over-reliance on oil based polymers and materials harmful to the environment. This research could allow for natural and easily growable materials to take centre stage. So far, the only problem appears to be that of scaling up the growth system to be as efficient as that of polymers.