3D printing is often heralded as having the capability to change manufacturing as a whole. While the idea of it as a game-changer was theoretical for a long time, recent projects are showing just what a 3D printed future looks like and what problems it can solve. One such project is Emerging Objects' 'Cabin of Curiosities'.
The Cabin is a luscious design composed of up-cycled materials incorporating ceramics and plantlife into its design. The entire project acts as a proof of concept highlighting the possibilities of 3D printed architecture. Aside from intricate designs, it also shows off the efficiency and functionality of future such concepts. It demonstrates sustainability and affordable construction that addresses modern housing concerns in major metropolitan areas.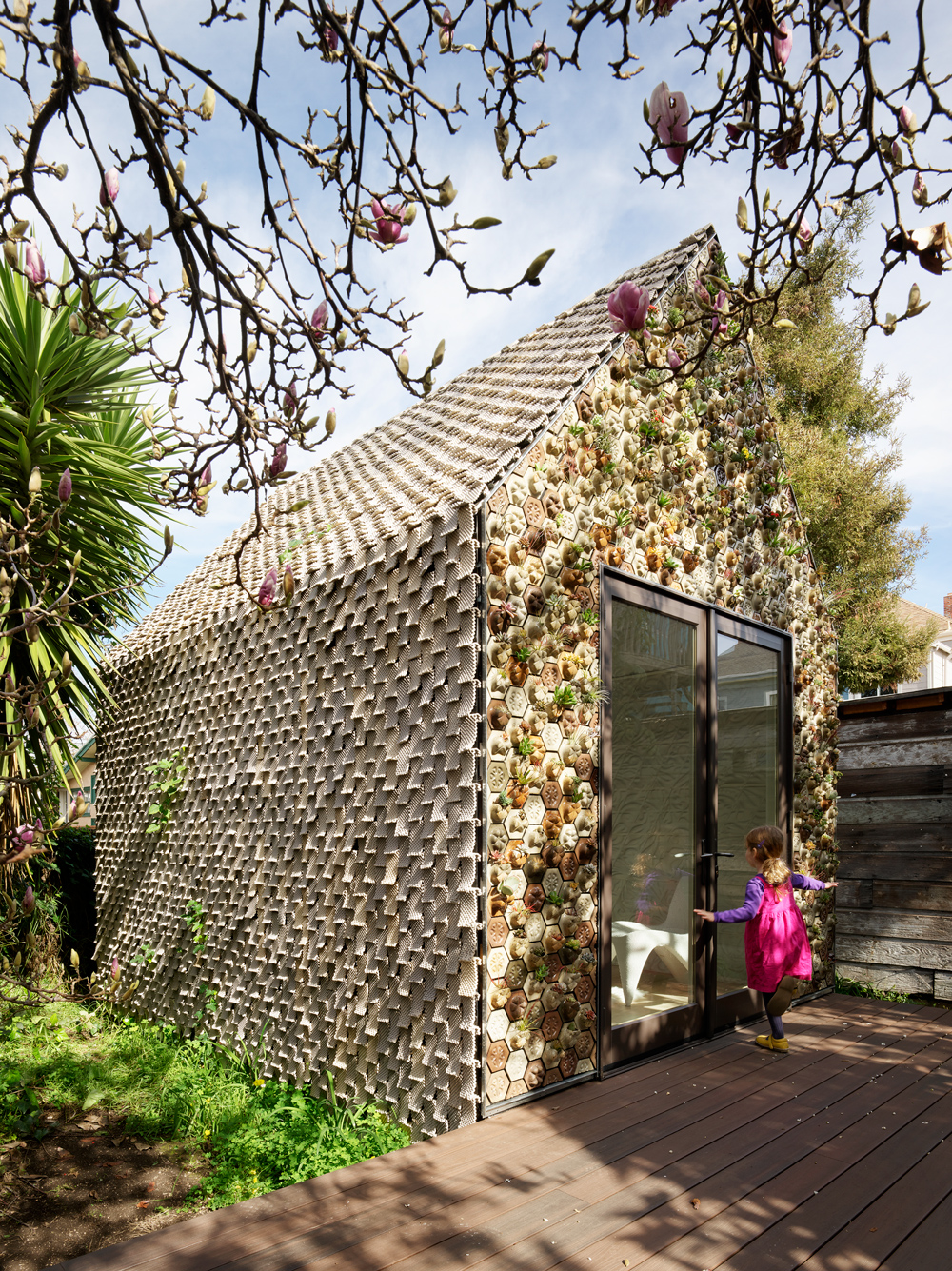 What truly makes the project unique is its application of botanical science. The project uses 2 types of printed tiles: planters and shingled seed-stitched tiles. As the name suggests, the planter tiles contain living plants while the seed stitch tiles are easy to produce quickly and make up the sides and roofs or the structures. The interior consists of 3D trinkets, furniture and LED lighting. The lights also make full use of the cabin's bioluminescent features.
Exploring The Architectural Potential of 3D Printing
It's no surprise, therefore, that the city of Oakland is looking to such projects to solve the housing crisis. With too few roofs and too many people not catered for, the city is loosening regulations on secondary housing units. This has allowed residents of Oakland to expand the habitability of their spare space such as sheds or garages.
The cabin itself offers a hand-made aesthetic and a whole range of design options. It uses 4,500 3D printed ceramic tiles and merges grape skin, cement and sawdust into one cohesive whole. The project offers a great glimpse into the various ways 3D printing can offer aesthetic and also functional possibilities.
The design philosophy and forward-looking ambitions of the company can best be summed up by by one of Emerging Objects' co-founders. "These are not just investigations into testing materials for longevity or for structure, but also a study of aesthetics. We see the future as being elegant, optimistic, and beautiful," said Ronald Rael.