When you hear about 3D printing you may well think of novelty products – miniature printed heads and bizarre keepsakes. You could well conjure up replacement parts for mass-manufactured items. You might even think of the ways in which 3D printing is revolutionising the medical realm by printing replacement body parts.
What you probably don't think about is how 3D printing could possibly be the seriously surprising saviour of the endangered rhino. Incredible so it seems, one pioneering start-up is making the case for achieving exactly this in the coming months and years – this is their story.
Save the Rhino – The terrifying stats behind the Rhino's plight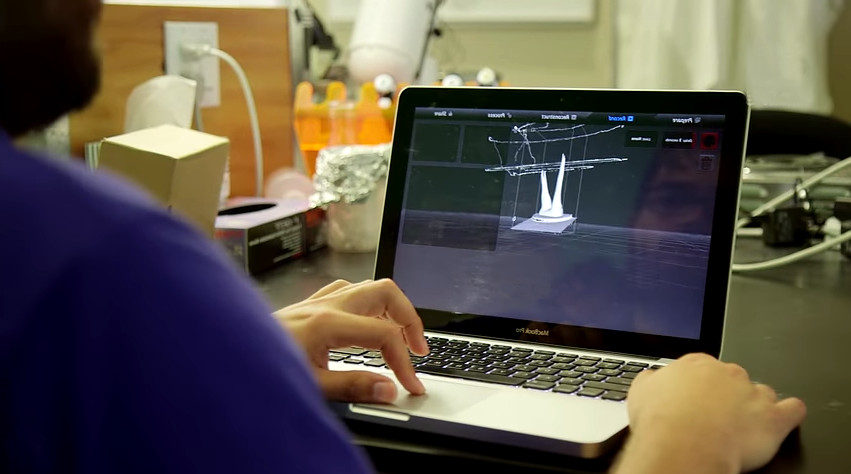 Since 2008 poachers have killed at least 5,940 African rhinos – a figure that only becomes ever more frightening when you consider that there are only 29,000 rhinos left in the wild as of recent counts. In short, if we continue down the same track, rhinos could be wiped out within 5 to 10 years.
For decades, there have been efforts for putting poachers off – introducing fines and other measures, and yet the practice has persevered. This is perhaps not so surprising, given the strength in belief that rhino horn can cure a wild array of medical conditions, including cancer. The market and demand for rhino horn and other by-products is simply huge – being seen in many cultures as a form of 'wonder drug' and as a status symbol.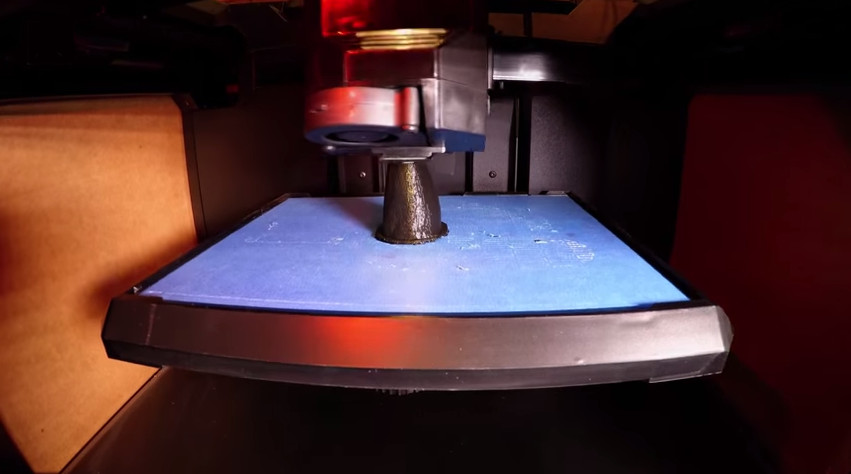 Whilst the scientific community has completely debunked rhino products as having no medicinal power whatsoever, these beliefs continue unabated, with the black market now representing a staggering $20 billion. In Vietnam, rhino horn attracts a price tag of up to $100,000 per kilogram (more expensive, weight for weight, than cocaine).

Introducing bioengineered wildlife products
Printed 3D rhino horns sound every inch the hair brained, outlandish idea – at least at first. Pembient – an IndieBio SF 2015 company based in San Francisco, could well be on the cusp of something incredible – but if you're thinking that this project involves plastics and synthetic materials, you'll need to think again.
The 3D printed rhino horns that they create consist of a powder of organics, metals, minerals and proteins, as well as real rhino DNA (most specifically, this comes from rhino keratin – the same material that forms our hair and nails). The result? Well that would be 3D printed horns that are the same shape, size and structure as real rhino horns. In fact, so real are they, that the Pembient team have had one of their horns tested in an independent lab, where it was found to be indistinguishable from a real rhino horn – identical in every way on the macroscopic, microscopic, and molecular level.
The founders of the project, and VP George Bonaci, plan to partner with those in the rhino horn trade around the world. They argue that poachers typically become involved in the practice owing to poverty (where a single rhino kill could well feed their otherwise destitute family for a good number of months). By selling mass-produced, 3D printed rhino horn to the black market through individual players, a sustainable supply comes to replace the need for poaching…. In essence, the poachers still get to feed their family, while rhinos stay alive.
Good intentions – yet this concept is not one that has been free from criticism
Whilst many have heralded what could be the most innovative potential solution to rhino poaching yet, others have met it with problems and counter arguments – notable of which has been the question as to whether Pembient could well make the market for illicit horn all the more widespread.
If you start to nuance that message with some rhino horn is good, some of it is bad, some of it is legal, some of it is illegal, you lose people and lose the clarity of the message.
– Patrick Bergin, CEO of the African Wildlife Foundation
Other critics have also gone on to suggest that their scheme could undo much of the good work that has been achieved by governments and organisations around the world that have worked for so hard to get a grip on poaching. However for every rebuttal, Pembient have responded with persuasive arguments as to why their 3D printed rhino horn is a viable alternative.
These practices are based on thousands of years of cultural tradition — they're a lot older than Thanksgiving. We can't just tell them to stop.
– Matthew Markus, CEO of Pembient
The big plan and the ultimate result
CEO of Pembient, Matthew Markus, outlines a further plan to introduce the rhino horn to markets such as that of lifestyle items (rhino horn is popularly carved to create jewelry, liberation cups and chopsticks). Their strategy, they say, will then see these faux horn products exported and sold on to countries such as China and Vietnam. In the process, they say, cutting the need to seek supply from those poaching in Africa.
Steps to saving the rhino horn through 3D Printing:
Produce rhino horns using 3D printing technology
Sell faux horns to poachers at a reduced price (to at least cover manufacturing costs)
Poachers sell the horns to black market at inflated price, making a profit while feeding their families.
Demand for horns are not at the expense of rhinos lives
Ultimately? The aim is that the market becomes saturated with rhino horn. And, as anyone with any business knowledge knows – with masses of supply, comes a fall in demand – prices will drop and so too will the need for killing rhinos, ergo -rhinos survive. The inspiration for this approach came from the economics notion of Gresham's Law, as previously mentioned by the CEO of Pembient. At first, this big plan was met with widespread scepticism, however this seems to have softened just recently, most tellingly demonstrated by TRAFFIC – an influential non-profit that is charged with monitoring wildlife trades.
It would be rash to rule out the possibility that trade in synthetic rhinoceros horn could play a role in future conservation strategies
This stance has been reciprocated by Pembient, who welcome positive input from the wildlife community – with Markus committing to attending the 17th meeting of the Conference of the Parties to Convention on International Trade in Endangered Species of Wild Fauna and Flora (CITES), where world-leading conservationists will also be in attendance.
Whilst the future of the rhino still remains uncertain, and the issue of rhino poaching is undeniably complex, there's no doubting the incredible promise of 3D printing technology and the innovation so adeptly demonstrated by Pembient. How this story unfolds, we shall simply have to wait and see.