It's been a good few weeks for 3D printed rocket stories.
But those have been designed for space launches. This time, we will be looking at rockets designed for ground use.
Specifically, a YouTube channel (Ordnance Lab) has released a video this week demonstrating their home made rocket launcher. In fact, not just one but TWO rocket launchers with printed rockets to boot.
They claim it is the world's first printed rocket. We have seen printed rocket caps before, but it seems this may be the first fully printed rocket body.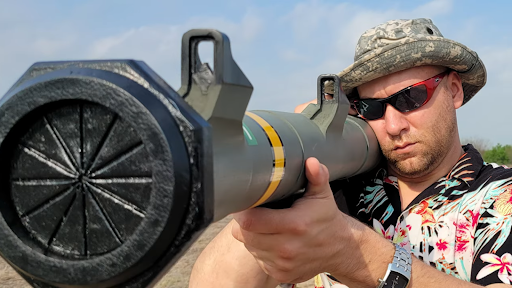 Rocket
A rocket in its simplest form is basically a tube with a bunch of fire coming out the back, utilizing Newton's 3rd law of motion to hurtle itself towards a target, be it outer space, or something on Earth that needs destroying.
A rocket launcher is an even simpler tube, used to point the projectile in the direction of whatever it is that needs to be destroyed.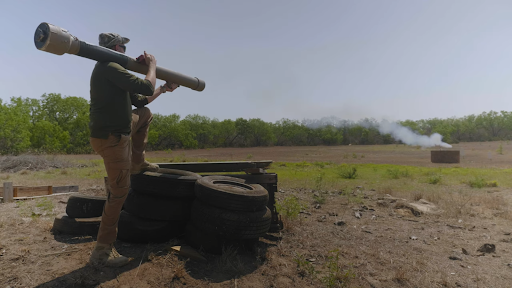 Ordnance Lab has some experience in these things, as they point out on their channel:
"We started with indirect fire weapon systems and 3D printed claymores. So this obviously was the next step in our evolution of projects. Now that we have a solid amount of data collected from these tests, we can collaborate with DNS creations in creating some wild 3D printed direct fire ordnance as well as other fun devices."
Check out their video below for a full explanation.
In summary, the smaller rocket launcher is a 50mm rifled tube made of PVC pipe and metal.
The rockets themselves are printed on an FDM printer and consist of an electronically activated rocket motor (like an Estes hobby rocket motor), a warhead containing 50 grams of explosive, and an impact fuse. It uses methanol as a fuel.
The rocket is ignited electronically from the battery and it flies a few feet away from the rocket launcher before the main motor kicks in and takes the projectile to its target.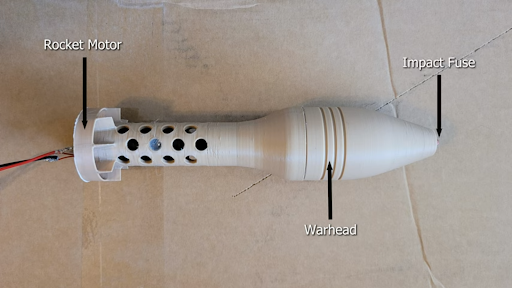 They have also constructed a larger version for 75mm rockets, and this one takes rockets that are printed with both resin and FDM. The bigger one is a solid rocket motor and uses APCP (Ammonium perchlorate composite propellant) to push the rocket towards its target. The bigger one is designed to carry 200g of explosive, which in the case of the demo is merely flash powder to create a fancy effect.
You can see the bigger version below. It also contains a safety feature in the form of a tab, which is activated as the rocket leaves the launcher, arming it for explosion as it leaves.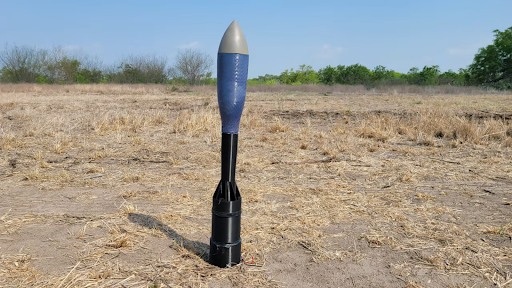 If you've seen the video, you know that the rocket launcher tests were *mostly* successful, with the larger rocket arching toward the ground and exploding in front of the target due to lack of velocity.
But as they say in aerospace, any landing you can walk away from is a good landing.
And this can probably be applied to ordnance testing too.
If you don't blow yourself to smithereens during testing, it has some measure of success.