Construction additive manufacturing is still seeking new ways to demonstrate its value, and as we saw a few weeks ago with the printed flood relief housing, it is finding more and more use in transient housing applications.
Well, it could be said that there are none more transient than soldiers in training, and so the US Department of Defense has employed Texas-based construction printer company ICON to print their vast barracks complex at Fort Bliss, Texas.
There will be three barracks printed at the facility, each housing up to 72 soldiers at a time. At approximately 530 square meters of area each, they will be the largest 3D printed structures in the western hemisphere.
The current world's largest AM structure is in Dubai, as we reported here. That was printed by Apis Cor with their concrete printing systems.
You can see a rendering of the barracks at Fort Bliss below, with the camouflaged soldier hiding away in there for scale. The barracks themselves have been designed by a local architectural firm, Logan Architects.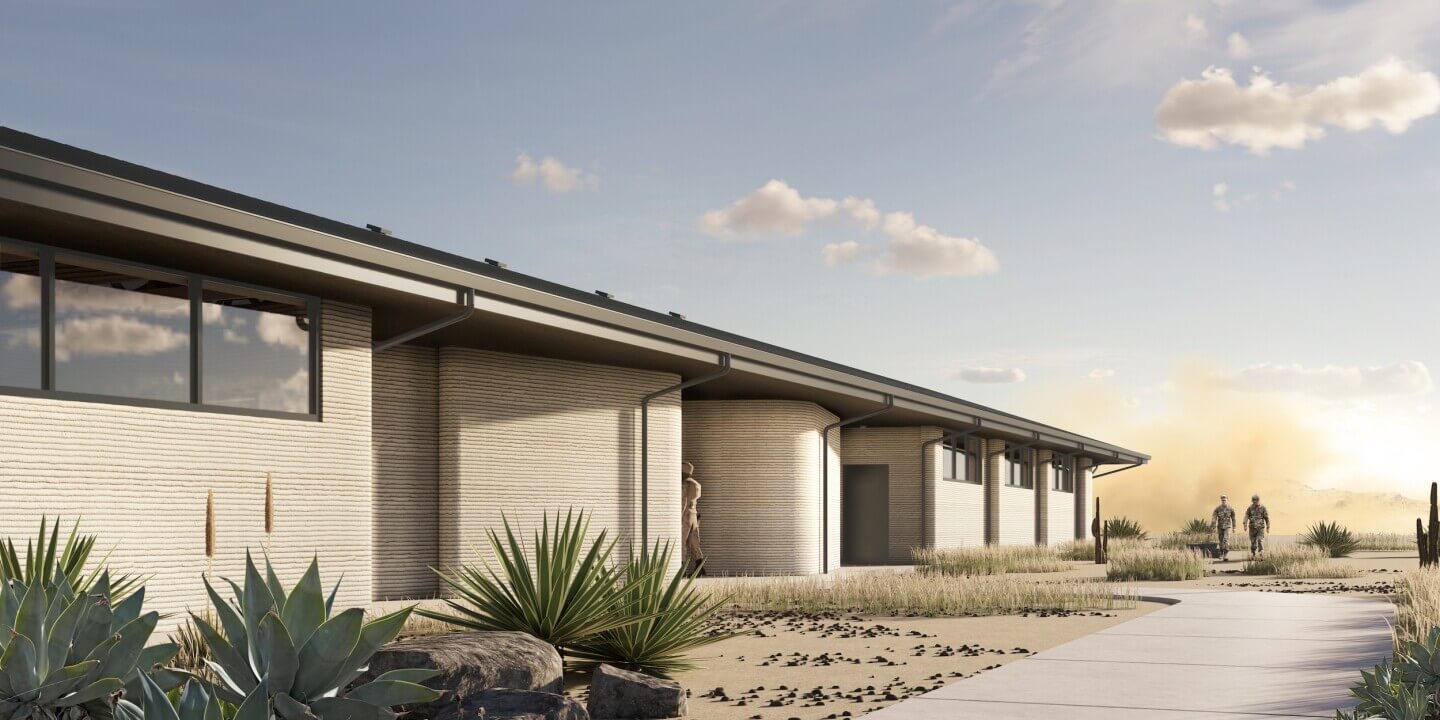 "We are proud to collaborate with the U.S. Army and continue our partnership with DIU to see diverse use cases for ICON's technology across the DOD and to deliver resilient, comfortable 3D-printed barracks for soldiers at Fort Bliss," said Brendan O'Donoghue, vice president of public sector at ICON.
Using Icon's Vulcan concrete printer, the "Lavacrete" will be extruded forming the main structure of the barracks, with additional fixtures and fittings being added by hand afterwards. Lavacrete, according to the ICON website is a combination of Portland cement, fillers, and supplementary cementitious materials (SCM's) along with "advanced additives" intended to help it survive extreme weather.
"Constructing facilities using this cutting-edge technology saves labor costs, reduces planning time, and increases the speed of construction of future facilities," said Army Lt. Gen. Doug Gabram, commander of U.S. Army Installation Management Command (IMCOM).
"We are looking at other ways to use this innovative technique for rapid construction of other types of facilities beyond barracks."
IMCOM (and ICON) are working alongside the Defense Innovation Unit (DIU), and the U.S. Army Engineer Research and Development Center (ERDC) on this task and the barracks are expected to be completed in ten months.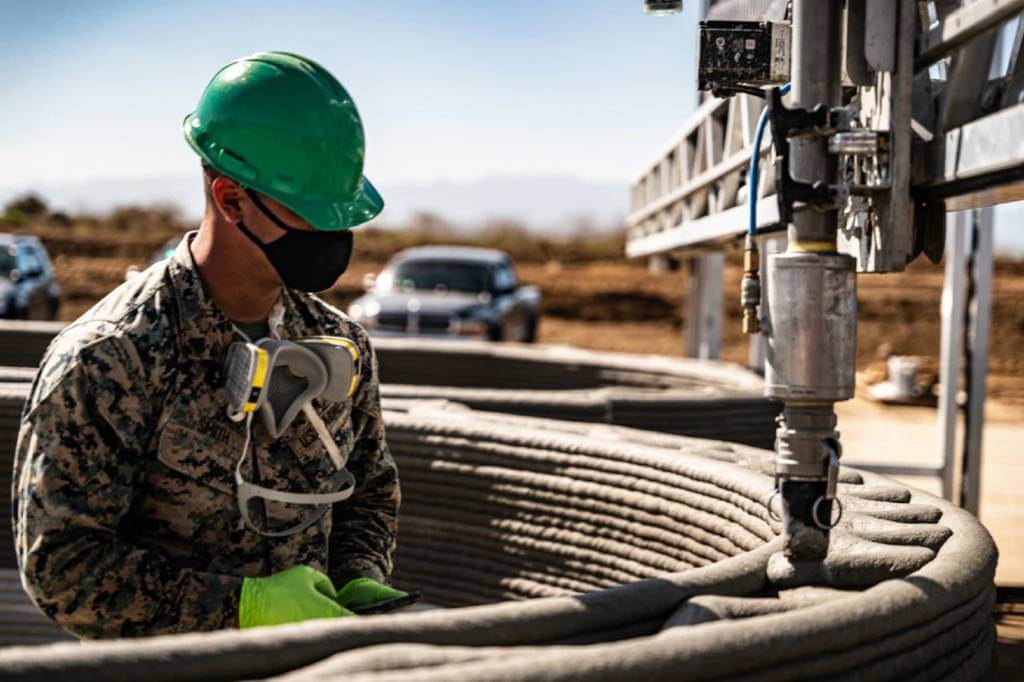 This is not the first time that the US military has used AM for construction.
Back in 2020 ICON had also collaborated with the US Marines on a project to print a vehicle hide structure in under 40 hours. The project was a success and demonstrated not only the technology, but the quick knowledge transfer to use it, as the marines were given only basic training for the printer.