3D printing in construction has undergone massive leaps and bounds in recent years. So, it was only natural that it would come to repair and renovation, as opposed to just construction. Taking this concept to its natural conclusion, architecture and engineering firm EDG have stepped up to the plate. Calling this style, "Modern Ornamental", the teams approach is handy for rebuilding old facades inexpensively.
The work was inspired by 574 Fifth Avenue, an ornamented building in the 1940s, that was due for demolition. Since it was too costly to revive its ornamentation with modern techniques, in came additive manufacturing.
This project began with the simple goal of finding a way to salvage and restore many of the deteriorating architectural treasures in New York City, and around the world. The innate beauty and rich history of these gems were vanishing as the cost of their repair became progressively prohibitive. John Meyer, founder of EDG
"Modern Ornamental" Renovation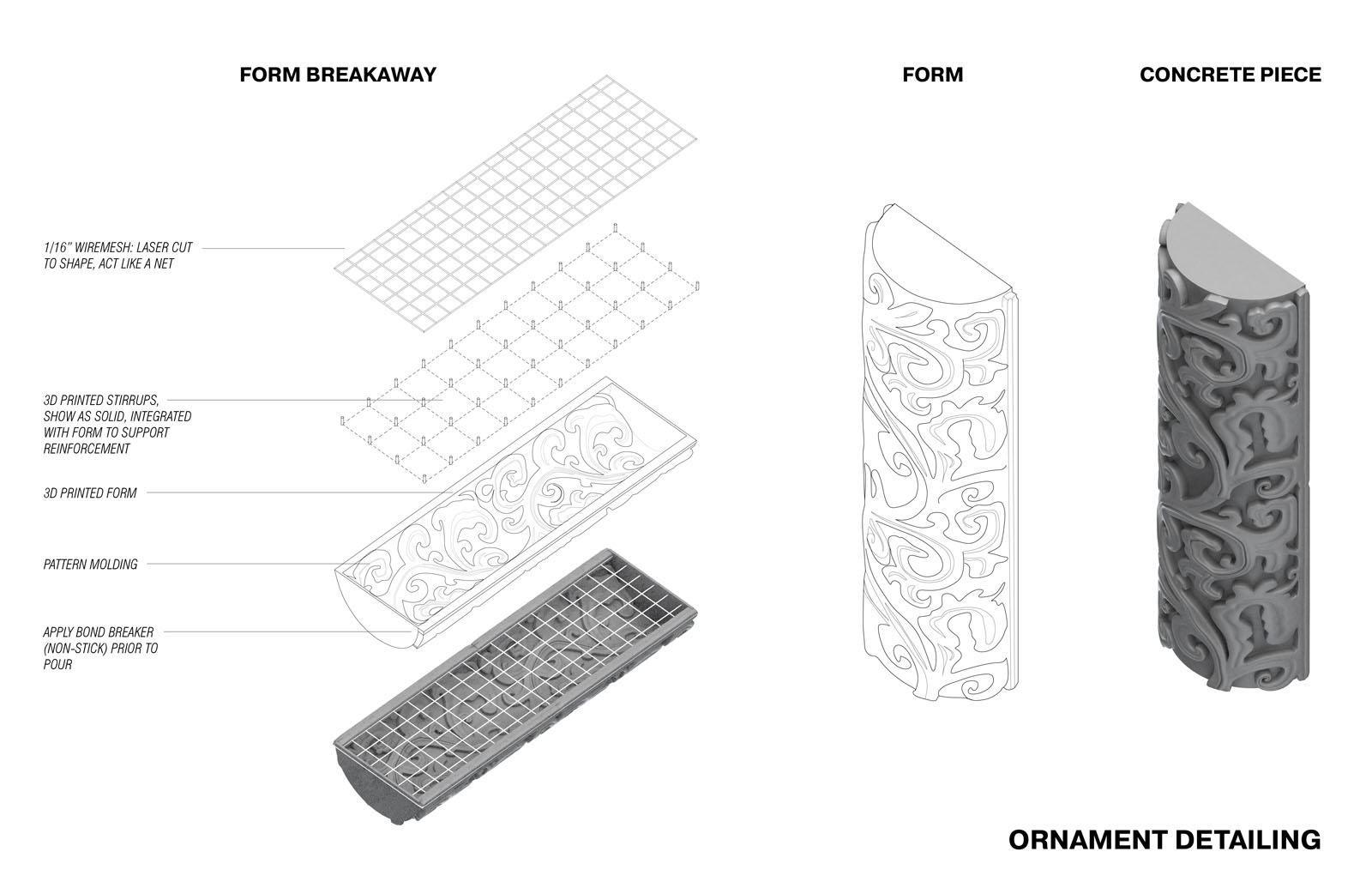 Their method involved 3D printing the mold and applying a nonstick coating within it. They used a mix of laser-cut wire mesh and stirrups to aid the cast in settling. When printing the molds, EDG used Voxeljet's VX1000 3D printer. Currently, they're focusing on building their very own 3D printer from scratch, specially for these renovation projects.
EDG isn't just renovating. They also hope to employ this method into modern construction projects. "Our hope is that architects and building owners alike will now find the freedom to create captivating and engaging facades that break the monotony of recent trends," said Jonathan Shea, senior project manager at EDG, when asked about the project's aims.
Shea insists that modern architecture's insistence on removing non-essential flourishes has made it a bland movement. He believes that their modern ornamental renovation style can bring back aesthetic beauty without pushing up costs.
Featured image courtesy of EDG.