Architecture and 3D printing have always had somewhat of an overlap. The idea of creating 3-dimensional shapes comes in handy for architects and designers alike. Full-service architectural design firm Mancini Duffy, are taking it up a notch. Their new design lab revolutionizes architecture and the way one can conceptualize it by implementing, not just 3D printing, but also the best and newest drones and VR technology.
The lab operates 7 3D printers, a VR arena and a whole host of drones. Each element of the lab serves the purpose of making the intangible concepts tangible. "Architects think in three dimensions, and we have to translate that to someone who can't think that way," said Michael Kipfer, a key associate at the lab. "Figuring out how to make a client see what you're seeing and give them a picture of how something works when its not yet built or even on paper is a big feat, but we're getting closer to where visualization can be done efficiently, productively and better."
One of the projects where they made use of 3D printing quite thoroughly was a job for Chaminade High School. The Long Island-based school needed to add names to a donor wall. The wall was already adorned with plants, obstructing any traditional method's workflow. Luckily 3D printing was up to the task.
Innovative Technology Approach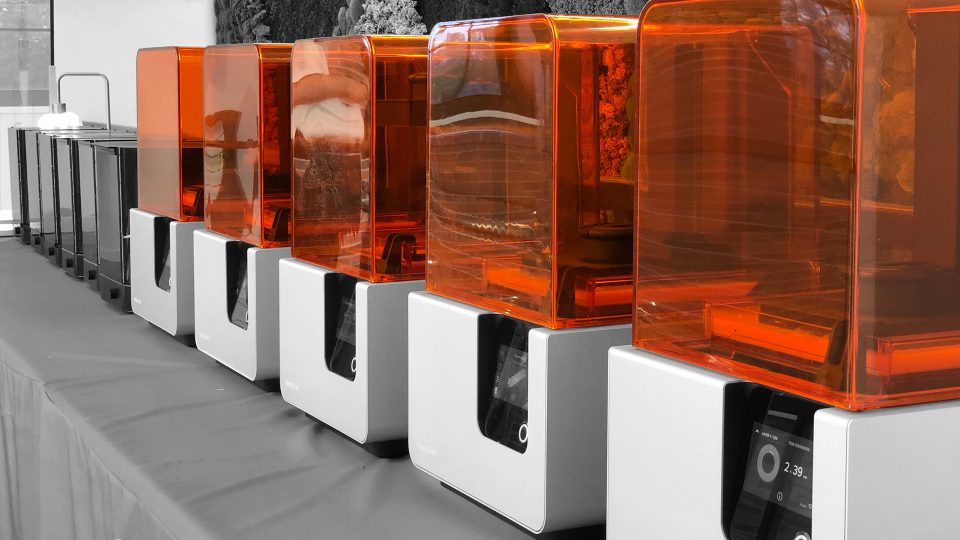 Drones
The company uses drones in a novel way as well. They can scan and analyze a large area. With the aid of drones, the firm completed a parking lot mapping project at a large financial company within eight hours. Ordinarily, it would have taken roughly a week.
VR
The above image is a visualization of the VR view of how clients from Boqueria restaurants were able to see the future design of their workplace. As a result, chef Yann de Rochefort could digitally move around shelves and appliances to his liking. The designers and Mancini Duffy could make their designs come true as prototypical models.
Leveraging all that modern technology has to offer, the company is able to better deliver and realize their designs. Mancini Buffy are very optimistic about the future of this approach. Michael Kipfer certainly believes the approach will only gain more traction, as technologies get cheaper and computers gain more power. The lab is at the forefront of the architectural design and it's easy to see why.
Featured image courtesy of BizJournals