A Dutch architecture company is poised to install a 3D printed floor at Amsterdam's Schiphol airport. Dutch company DUS Architects has commissioned the floor from Aectual. The team debuted its designs at Dutch Design Week from October 21 to 29. They will install the actual floor in November.
The floor consists of recycled plastics that the company processes with industrial XL 3D printing technology with a terrazzo infill. This project marks Holland's first 3D printed floor. The Netherlands has previously made great strides in 3D printed architecture in the form of the recent bike bridge initiative.
"Our in-house developed industrial digital production technologies and software tools enable designers and companies to create tailor-made floor designs on any scale, anywhere," Aectual says. "Because we produce on demand, we can quickly make changes to the design, and directly respond to any changing wishes during your whole process."
Customisable, Durable Flooring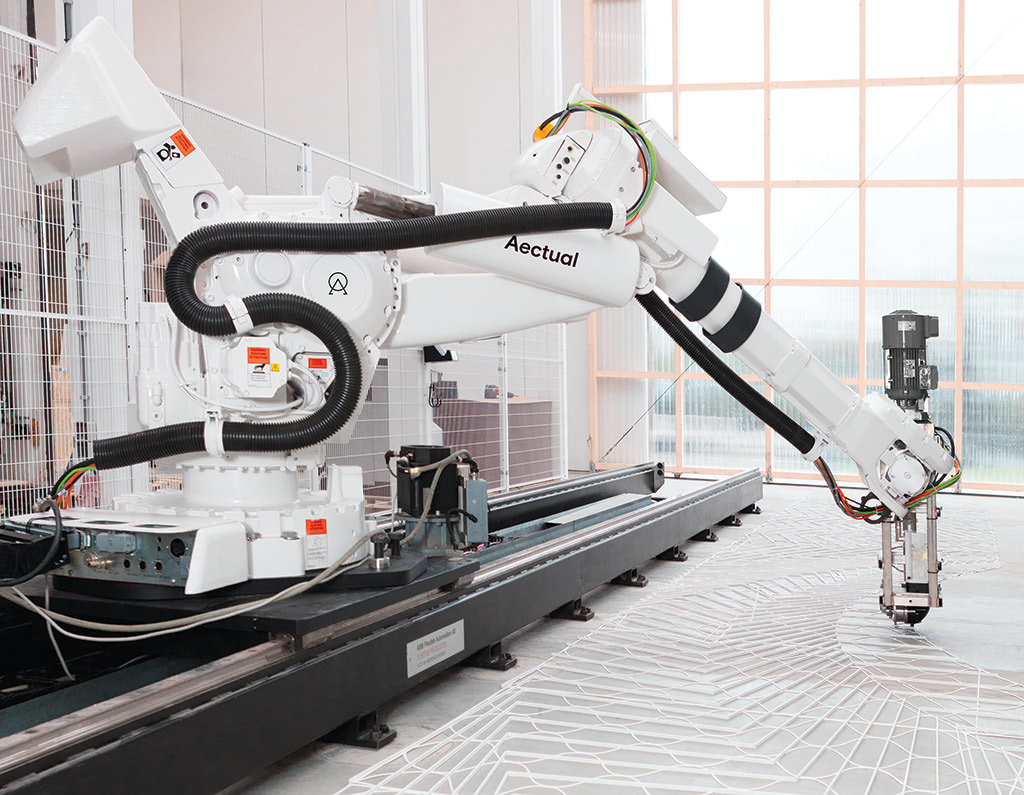 The company uses a 6-axis robotic arm on rails to extrude the materials onto the base. This method enables them to print on large areas and with the aid of various robots they can deposit 15 kilograms per hour. The actual floor is recyclable plastic, which allows for a more sustainable, environment friendly building technique. Then, Aectual finishes the floor with a bio-binder called terrazzo. This process allows for the end product to be water-resistant as well.
There are many other advantages in using 3D printed flooring as a model. This technique allows for machines to build the floor 24/7 without maintenance at incredible speeds. It also means that clients can easily customise the floors thanks to Aectual's custom software. The company says that it can implement logos and patterns on request. It can even make each square meter different from the rest of the design, leading to interesting possibilities for customisation.
Aectual is also expanding its production beyond that of just the Amsterdam airport. It plans to implement its designs to other clientele such as in museums, hotels, and department stores.