While metal printing is gaining more prominence, it's rare to see a product where it is the sole production method. DWK Life Sciences are looking to change that with their new 4-port GL 45 bottle connector cap. Using 3D printing, the entire cap is more efficient and lighter while also minimizing the number of processes required to make it.
The bottle cap connector is a simple device for containing laboratory materials and bottling them. The connector is under the company's DURAN brand. It is a very common lab accessory. "Development of new lab ware, especially glass products, is traditionally a slow process," says Alistair Rees, DURAN product manager. "In contrast, the development time for the 3D printed connector cap was very short: from the first idea to the final printed product only took about two months."
DWK Life Sciences is a prominent producer of lab tech. Their adoption of metal printing is a major step forward, especially considering it is not being used for ancillary production activities like prototyping and instead for the crux of the production process.
EOS System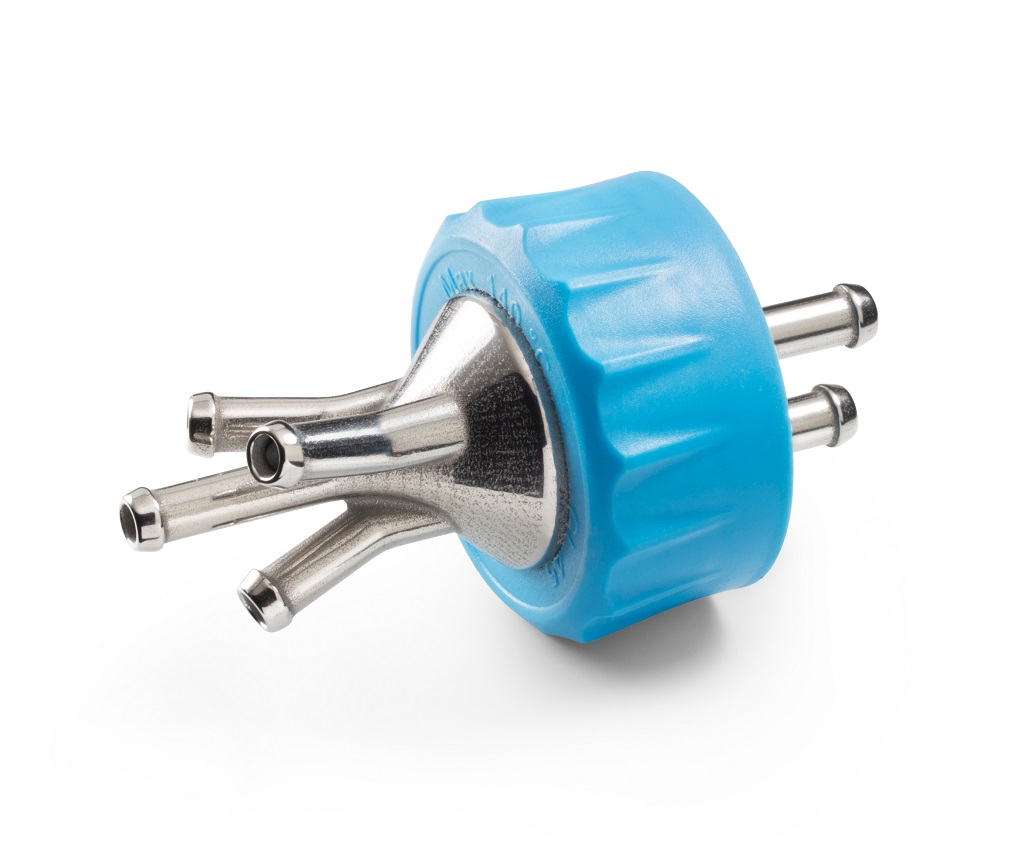 The connector consists of 316L stainless steel powders. Traditionally, the company produced these connectors using conventional machining and welding processes. However, thanks to 3D printing they can cut a lot of the process steps out. With an EOS system, they only need to create the main body and finish its surface using physical and electro-chemical processes.
The system using a form of metal powder bed fusion which allows them to process the powders in layers with a 400-Watt laser. The entire process, from melting to cooling to finishing, takes about 51 hours per batch. Aside from being efficient as process, it is also better for weight and material usage. A welded product of the same size would be 150 grams as compare to its 50 gram weight count.
The new DURAN® Stainless Steel 4-Port Connector Cap GL 45 will be available for demonstration on the DWK Life Sciences Stand B7 Hall 4.1, at ACHEMA 11 – 15 June 2018, in Frankfurt, Germany.