ETH Zurich is hard at work on their DFAB house project and everyone knows that every house needs a ceiling. The university has opted to make the Smart Slab Ceiling using a sand 3D printing formwork with a 3D printed mold. This marks it as the first structure to ever use this innovative new technique.
The Smart Slab is a panel that will serve as the house's ceiling and offers a design with variable thickness at different points. The ceiling is an 80 m square structure weighing 15 tonnes. At its thinnest, it can be about 20 mm. Despite seeming so thin and consisting of a material like sand, it is definitely very strong and durable.
It's worth noting that ETH did not print the entire structure, instead they printed the mold. However, printing the mold provided unique advantages to the designers. The amount of precision and control that 3D printing grants allowed them to control every inch (or millimetre) of the high performant fiber-reinforced concrete material.
Developing The Smart Slab Ceiling
Several processes and partners worked on the Smart Slab. First the ETH group developed an entirely new software to properly build the sand formwork. The team then entered all the necessary data such as room dimensions, borders and curvatures. The process allowed them precise control over the geometry of the slab so that each point was only as thick as necessary, giving it that wonderfully variable shape.
"We didn't draw the slab; we programmed it," said Mania Aghaei Meibodi, Smart Slab project lead and senior researcher in Dillenburger's group. "It would not have been possible to coordinate all these aspects with analogue planning, particularly with such precision."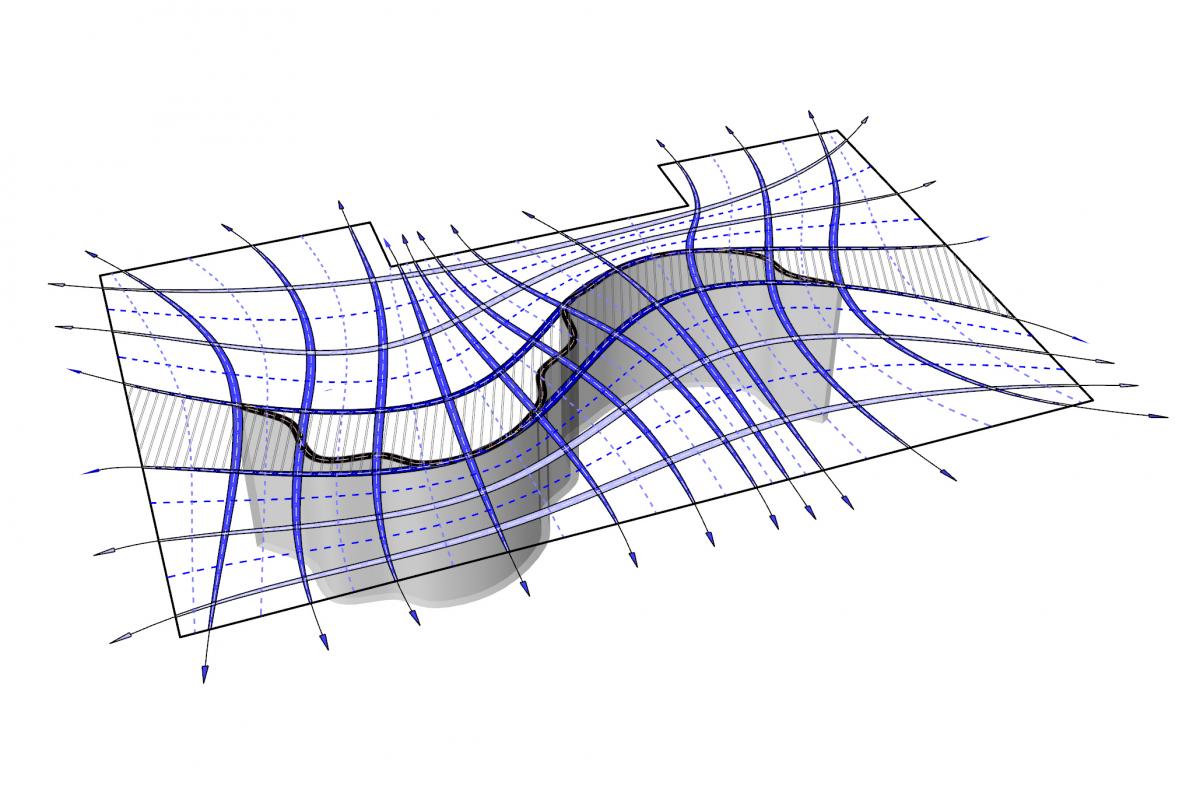 The ceiling consists of ribs of different sizes, with the main ribs carry the loads, while the smaller filigree ribs primarily for acoustic design and sleek aesthetics. The planning software also aided in inegrating the lighting and sprinkler systems into the slab structure.
The actual 3D printed sand formwork was produced by an industrial partner, divided into multiple pallet-sized sections for easier printing and transport. A second industrial partner developed a second formwork consisting of timber using CNC machining. This one went on top of the Smart Slab, preserving its shape and leaving hollow areas for lighter weight.
Finally, a third industrial partner combined the two types of formwork by spraying the fiber-reinforced concrete onto the sand formwork to produce a lower concrete shell and casting the remaining concrete into the timber formwork. This made up 11 concrete segments that they left to dry for two whole weeks.
Video and featured image courtesy of ETH Zurich.