3D printers are breaking ground everywhere it seems. Their wider applications have reached new levels, from teaching to modeling to art. Recently, students in Hong Kong have used 3D printing for all 3 purposes and broken the world record for largest 3D printed sculpture in the process. 3 students studying in Form Two at Bethel High School printed a sculpture depicting the Hong Kong Harbourfront.
The sculpture spans 35 square metres with 1,214 3D printed individual pieces. The students submitted it as part of the 20th anniversary celebrations of Hong Kong's return to Chinese rule. 236 entrants took part in the competition, with prizes for the top 4 contenders.
How they did it
The students mapped out 20 different landmarks on the harbour from scratch with CAD design software. One of the students remarked that it took them 3 months and 3 different models to arrive at one they were happy with.
They were handed the award by Guinness' World Record representatives. Their entry will be viewable later this month at the council's office in Kowloon Tong.
Hong Kong & 3D Printing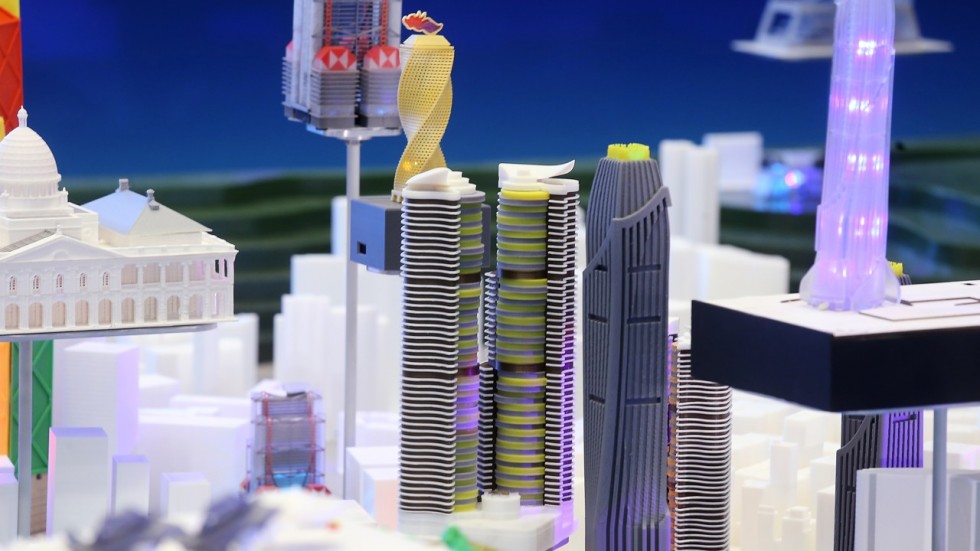 Hong Kongs's investments are not the only ones worth noting within the Asian bloc. Singapore and Taiwan have been making great strides in merging education and 3D printing. They have managed to set up very effective labs within multiple universities. Collectively, Asian countries have a lot to gain maintaining their hold over cheaper manufacturing, as most countries outsource to them. 3D printing presents both a grave threat and an important opportunity to keep their production competitive.