There's been a lot of excitement about the research taking place into 3D printing habitable buildings. But these projects are just part of the picture. A select group of forward-thinking architecture bureaus are also using 3D printing to innovate behind the scenes. Their architects have been exploring the different ways 3D printing can deliver dynamic, colorful models of their designs for display, promotion and testing. While the technology has been relatively slow to establish itself amongst architects compared to other industries, it is clear that the possibilities are great.
3D printing demonstrated its full potential during the recent competition to design Friedrich Schiller University Jena's new campus. Dresden-based architect Friedemann Rentsch took up the challenge and his design, incorporating around 18,500m2 of space, was subsequently chosen as the winner out of 88 competitors, with construction expected to be completed by 2019.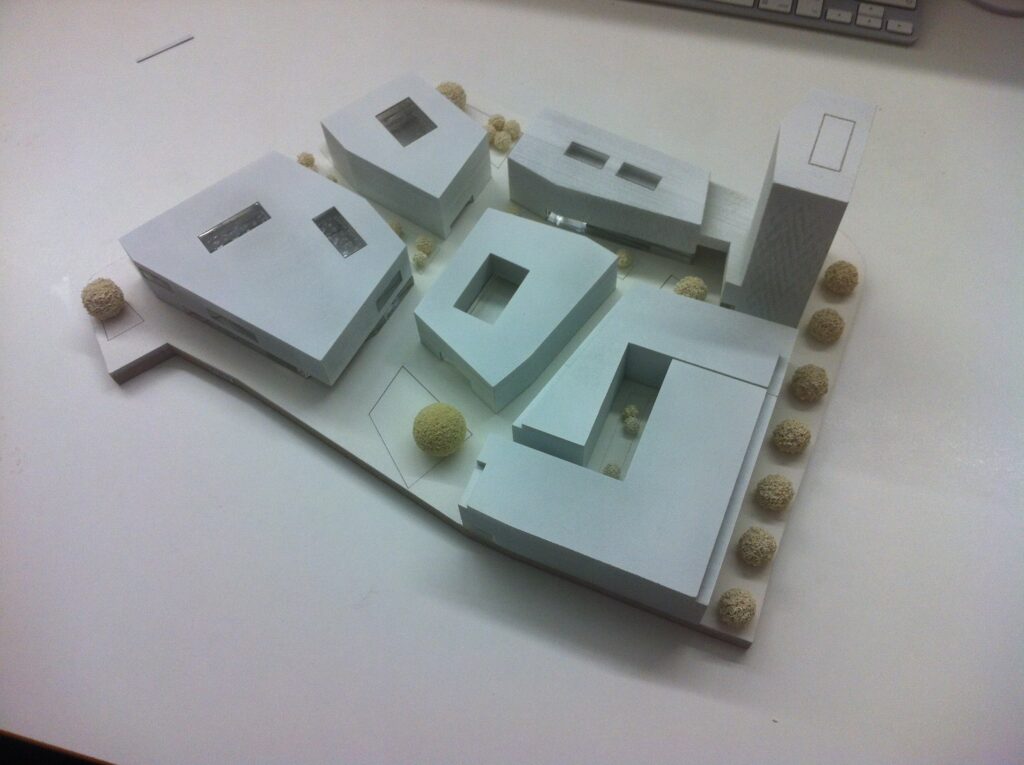 Why Use 3D Printing for Architectural Models?
3D printing originally established its reputation as a tool for rapid prototyping. In light of this, it's no surprise that early adopters in the architectural field have found it is especially suitable for the intricate scale models utilised in their projects. The applications include:
Providing an attractive 3D illustration of a concept design to potential clients
Testing the model within a scale representation of its intended surroundings, so designs can be considered in context
Creating different iterations of the design as the project evolves, with models created quickly, on an as-needed basis
Traditionally, these models have been made by hand — a process that could take several weeks for a single piece. Naturally, this limited the number of iterations that could be practically produced within a given timeline, creating a potential blockage in architectural workflows.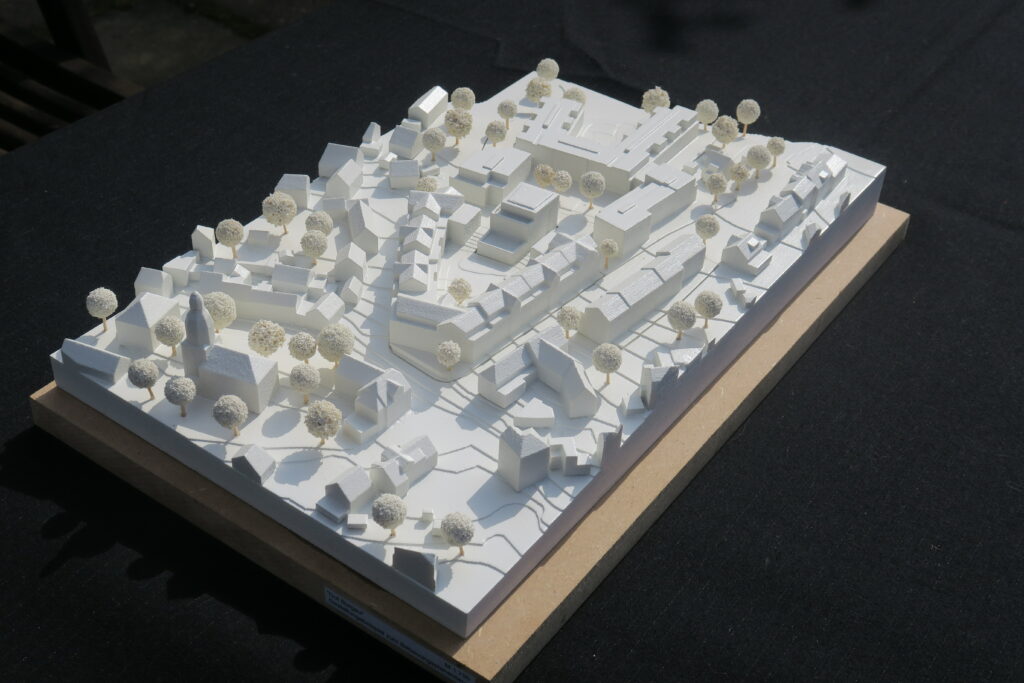 3D printing represents a logical solution to this problem, allowing multiple versions of a design to be produced quickly, in a variety of materials and finishes. Furthermore, the scalability of 3D printing helps to overcome the previous limitations on architectural models in terms of minimum size. This means low-cost models can be produced with minimal cost and effort at any project stage. Traditionally, models would not be presented at this stage, so doing so allows bureaus to instantly differentiate themselves from the competition.
The result: a faster, more energetic project lifecycle, ensuring the design can be finalised and approved for construction as quickly as possible. However, to achieve this, the technology must be effectively integrated into architectural workflows. Some architects have invested in their own 3D printers. While this provides a high level of flexibility, it does depend on the technical knowledge of 3D printing available in-house. Others commission their models from specialist AM bureaus, which provides quick access to cutting-edge technology and professional expertise. On the other hand, this can potentially create bottlenecks, if the bureau are not able to deliver the models in the required timeframe.
So how can we combine the speed and flexibility of in-house printing with the consistent quality and in-depth knowledge of professional AM bureaus?
A streamlined AM solution, tailored to the needs of architecture bureaus
www.3faktur.com are working with a number of leading architectural firms, providing them with detailed, high-quality models, generated using the full range of modern 3D printing technologies. Their projects include:
Detailed interior models of buildings,
Attractive presentation models for conferences and showcases,
Sales and marketing tools that can be gifted to customers
Large-scale models that can be used to visualise whole cityscapes.
Drawing on this experience, 3Faktur envisaged a new approach to delivering AM for architects — one that would ensure the world-class models could be delivered on time, every time, throughout every stage of the project lifecycle.
There were three primary challenges here:
Streamlining the process for receiving and managing requests for printed parts
Ensuring the file repair process could be conducted quickly and effectively, but without inadvertently introducing any changes to the architect's model
Identifying and eliminating any potential blockages in the project lifecycle
The solution came in the form of an online portal, where customer requests and the associated 3D models could be submitted remotely. Once they had been received, all project data could be imported directly into 3Faktur's systems, the files checked for errors, and the project scheduling established. Architectural models could be delivered quickly and to the expected standards, whenever they were required.