Medical applications of 3D printing seem to be taking off recently, especially in the realm of bone implants. The current goal has been implementing bone replacements that actually grow in their respective places. Previously, researchers have tried to aid growth in multiple ways, but now NYU researchers appear to have found a workable ceramic version of growing bone implants.
The researchers have tested their new method on animals to great success. The test subjects were able to absorb the chemically coated, ceramic implants and gradually replace them with real tissue. The researcher team precisely modelled and printed the implants to be exact replicas of the original bones while gradually dissolving into the body. They developed them using robotic 3D printing with a fine-point print head extruding a gel-like ink material.
The ceramics use beta tricalcium phosphate, a compound present in actual bones, which aids in adaption and growth. Dipyridamole, a blood thinner, is another addition that adds to the adaption process with its unique capabilities. It is so effective that it adds to growth by about 50%, attracting bone stem cells that which nourish blood cells and bone marrow. "Dipyridamole has proven to be key to the implant's success," says study co-investigator Dr. Bruce N. Cronstein.
Ceramic Printing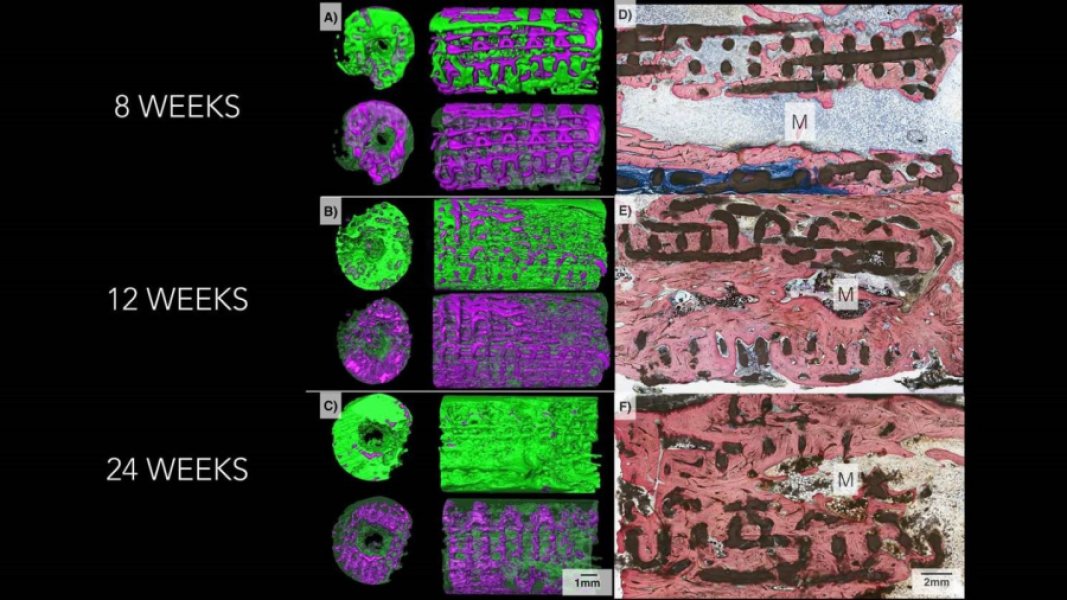 The robotic extruder pushes out the gel in successive layers till it forms the structure of the bones. This gel then undergoes a heating procedure till it makes up its final ceramic form. The researcher believe the ceramics are more reminiscent of actual bone than other implants even without the addition of elasticisers for flexibility.
"Our 3D scaffold represents the best implant in development because of its ability to regenerate real bone," says study senior investigator and biomedical engineer Paulo Coelho, DDS, PhD. "Our latest study results move us closer to clinical trials and potential bone implants for children living with skull deformations since birth, as well as for veterans seeking to repair damaged limbs."
In current experiments, the researchers repaired small holes in the skulls of mice, filling up holes. It has shown to repair gaps of 1.2 centimeters in rabbit limbs and jaws. On average, the subjects accepted 77% of the implants, a staggering amount considering how difficult such procedures are. Over time, the beta tricalcium phosphate completely disappears and integrates into the body.
They also displayed that the bones were able to match the original weight of their natural counterparts. The process is currently patent-pending and still undergoing tests but it shows remarkable results nonetheless.
Featured image courtesy of Journal of Tissue Engineering and Regenerative Medicine. A summary of the study is available here.