The IMechE Formula Student racing event features all kinds of custom-made single-seater cars. The goal is not just to produce a competent race car, but also one that is reliable, easy to maintain and low-cost. This year an Arizona racing team from Coventry University brought Ogle Models and Prototypes' expertise to their corner.
Ogle Models and Prototypes is a company that specializes in automotive components. They've aided in the creation of all sorts of engineering feats, from airplanes to the Mars Rover. Naturally, the team was in good hands considering their prestigious portfolio. It was fitting, then, a fellow Coventry graduate Matt White was there to aid them as Ogle's Senior Sales Engineer. White has a degree in motorsport engineering and was a crucial part of the 2012 Formula student team.
"It has been a pleasure working with The Phoenix Racing Team at Coventry University this year. They are an amazing bunch of designers and engineers with such creative ideas," said Matt White. "The competition is a prestigious one, aimed at helping innovative engineers showcase their technical, engineering design and manufacturing skills, and we're very proud to support the next generation of racing car designers. In our day-to-day lives at Ogle, we're working on parts for several global car manufacturers and it's great to bring that industrial 3D printing expertise to Coventry University."
Automotive Parts & 3D Printing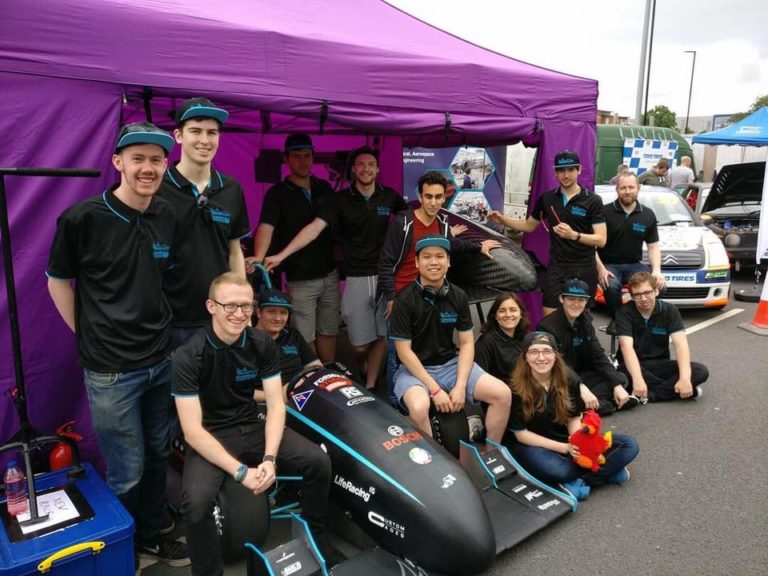 We've previously covered the impact of 3D printing on the world of automobiles and racing. From renovations to engineering, there's hardly a place it won't occupy. It's a natural fit, as 3D printing allows designs previously deemed impossible at far lower costs. This made it an ideal means of production for the IMechE Formula Student racing event.
Ogle used Selective Laser Sintering to 3D print the intake runners. This gave them the cutting edge they needed to properly shape these intricate inner parts. However, any race-ready vehicle needs its components to be durable and heat resistant. So, to meet these demands, the company had to rely on Nylon PA2200 as a material, being both cost-effective and meeting the quality standards required.
It's probably not that much of a stretch to assume that there will tons more teams employing 3D printing for their cars. As is common with motor sports, it's not just about the best team but also the best equipment. So it's easy to say it certainly helps to have the renowned team at Ogle by your side.