Remotely scanning extraterrestrial environments requires quite a lot of state-of-the-art technology. Aside from the space travel tech, there is the problem of building the actual sensors that will be picking up light, traces of water vapor, gases or temperature changes. NASA is looking to develop 3D printed sensors that are lighter and more compact than ever. The sensors will serve as the basis for a potentially revolutionary, nanomaterial-based detector platform.
Mahmooda Sultana is the lead technologist for the project, having won funding to advance this concept through a $2 million technology development award. Potentially, the system will be capable of sensing everything from minute concentrations of gases and vapor, atmospheric pressure and temperature. It will then transmit all this data, using a wireless antenna, back to NASA's ground controllers.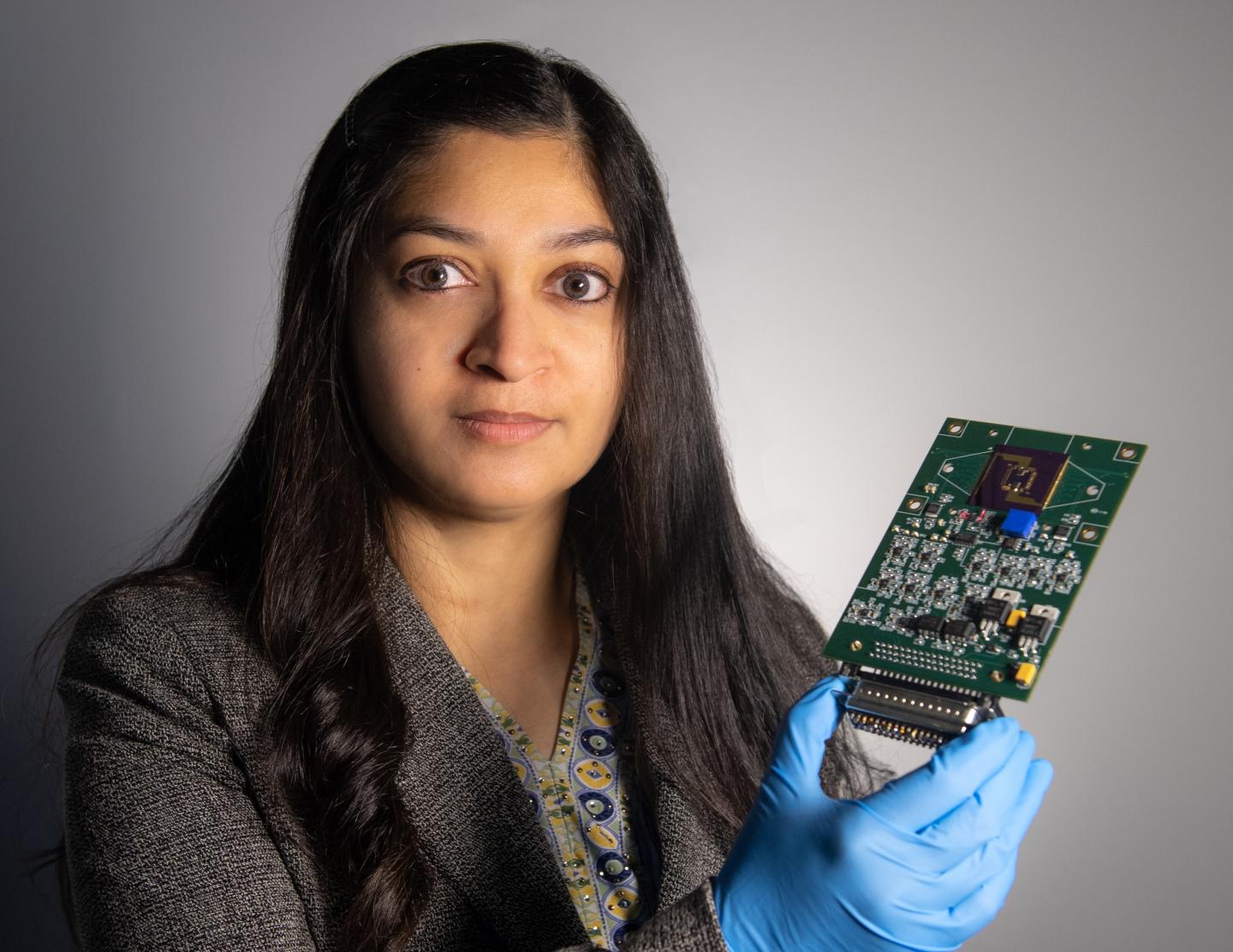 What's most impressive about the project is that it could do all this from a single, self-contained platform. It's also a marvel that the platform could measure just two-by-three-inches in size. The potential for miniaturisation that printed sensors provide is a major boon to simplifying NASA's extraterrestrial terrain scanning capabilities.
Currently, the team is busy measuring which set-up is best for the design. This reequires determining which combination of materials can best measure minute (down to parts-per-billion) concentrations of water, ammonia, methane and hydrogen.
Miniaturization & Space Exploration
The miniaturization of technologies is a crucial aspect of modern space travel. Compact and lighter equipment allows for the economisation of space and fuel costs. Thus, it's been on NASA's mind for a while and 3D printing is definitely playing a part in multiple ways. The team at NASA's Goddard Space Flight Center are working with could simplify both the production and the packaging of these essential platforms.
The project is looking into nanomaterials, like carbon nanotubes, graphene, etc. as the basis. Another unique aspect of the proposed method is that it will print all the necessary sensors on the same substrate using a single process. They are even looking int printing a part of the wireless communication circuitry needed for the platform and the printed sensors to relay the data to ground controllers.
Nanomaterials, such as carbon nanotubes, graphene, molybdenum disulfide and others, possess useful physical properties. They display high sensitivity and can remain stable in extreme conditions, thus they are ideal candidates. As one would imagine, they are also lightweight, resistant against radiation and require less power.
Once finalised, Northeastern University will use their Nanoscale Offset Printing System to apply the nanomaterials. Sultana's group, meanwhile, will functionalize individual sensors by depositing additional layers of nanoparticles, enhancing their sensitivity. They will also integrate the sensors with readout electronics and package the entire platform.
Featured image courtesy of NASA.