3D printed boats are the future, we are pretty sure of that. Boats are really the perfect shape and complexity to benefit from additive manufacturing, and the amount of labor involved in traditional boat building could certainly benefit from a less hands off approach.
Drifty, a Dutch company has turned to 3D printing to produce a small electric catamaran, which we shall see floating down the canals of Amsterdam very soon, if all goes well.
What is special about this catamaran is that it is printed from 100% recycled materials (PET bottles), therefore contributing to the circular economy.
You can see the boat being printed in the screenshot below.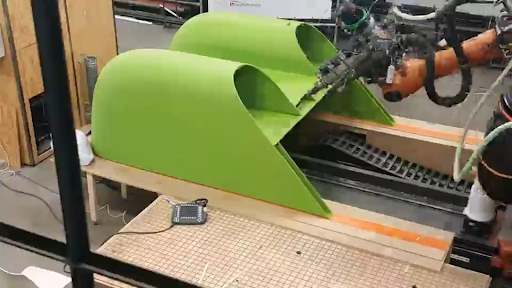 The catamaran-shaped casco boat measures 4.5 meters long and weighs a sturdy 600kg. As you can see in the image above, it is printed in the 45 degree orientation on a robotic printer arm, which is owned and operated by Amsterdam-based printing company HB3D.
HB3D themselves were founded in 2015, and they started out with a converted welding robot arm. Since then they have equipped themselves with 2 robotic printers and have increased their capability in printing more complex shapes with their large format 3D printing.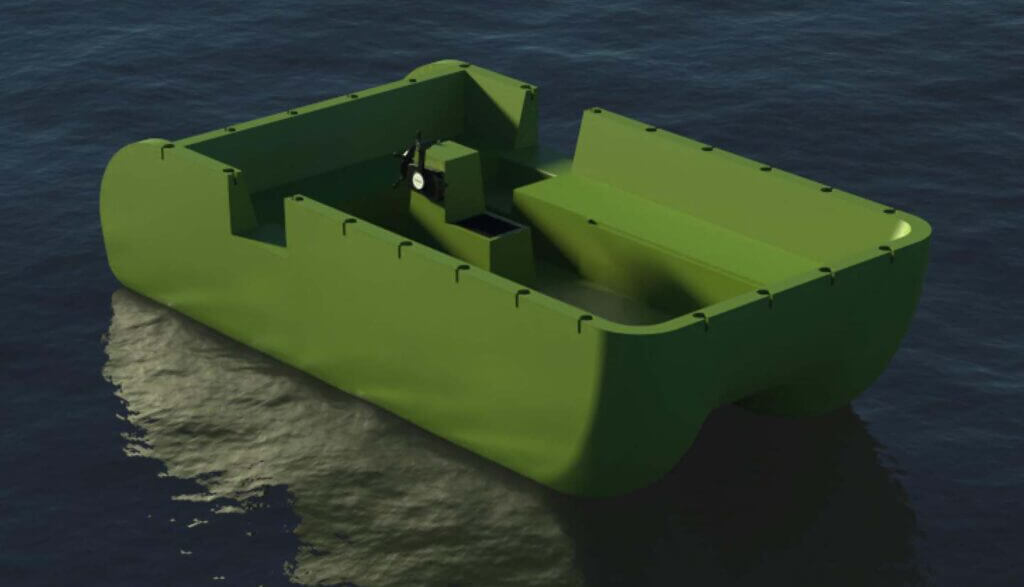 They have had experience printing boats in the Netherlands, as you can see at this link.
In addition, they have been printing various large decorative items for artists based in Holland.
As they are using thermoplastic pellets in their printing, it is relatively easy to grind up any discarded products at end-of-life, and recycle them back into feedstock, thus keeping this little niche of the economy, nice and circular. In addition to ground up PET bottles, the company offers a range of other materials for large format printing such as polycarbonate, PETG, and polypropylene.
HB3D says that another benefit of additive manufacturing high value parts (such as boats) is the ability to create custom tags on each part (which would be incredibly expensive to do with molding), which can be used to assist with sorting and logistics.
Further down the line, these tags can also be used to trace where the products go, which can also be used to track the location of parts for retrieval after end-of-life.
Traceability of parts is very important in this circular economy of the future.
The little printed catamarans will be appearing on a Dutch waterway in the not too distant future.