3D Printing artificial human tissue can be a complex task due to all of the various cell types that have to come together. This is why it's a marvel that researchers at UCLA have come up with a means of processing all these disparate biological elements with a single machine that uses bioinks. The research is a massive step forward for medical technologies.
What makes this new technology set-up far more effective is that it uses a multi-material stereolithography system. The modified printer consists of a custom microfluidic chip with numerous inlets to print various materials. It is also hooked up to a digital micromirror, an integration of millions of tiny mirrors with independent motion. These mirrors manipulate light on a illuminated surface as a set of hydro-gels pass through, forming a solid object.
"Tissues are wonderfully complex structures, so to engineer artificial versions of them that function properly, we have to recreate their complexity," said Ali Khademhosseini, a bioengineering professor at UCLA. "Our new approach offers a way to build complex biocompatible structures made from different materials."
The team started off with simple structures but have since proven the ability to recreate complex muscle tissue. The researchers have not only displayed the capabilities of the device in regards to creating blood vessels and tumours, but also as grafted implants on rodents.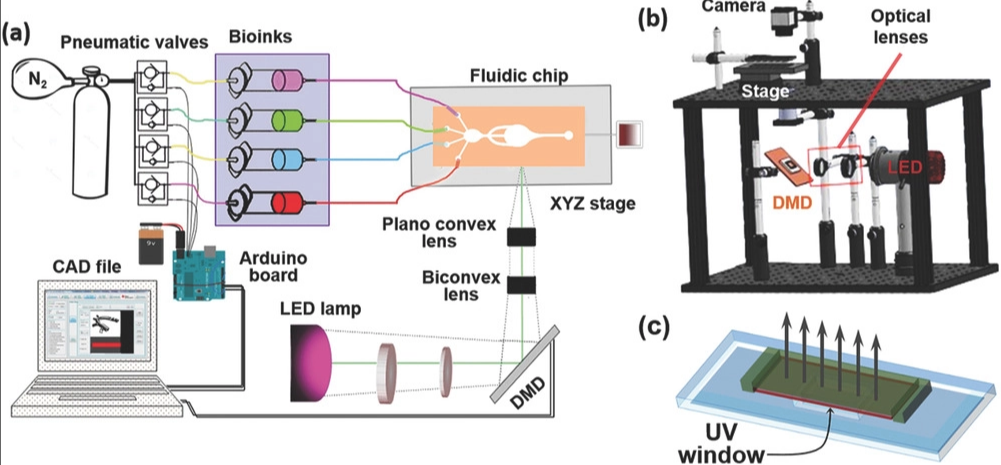 Recent Advances in Bio-Printing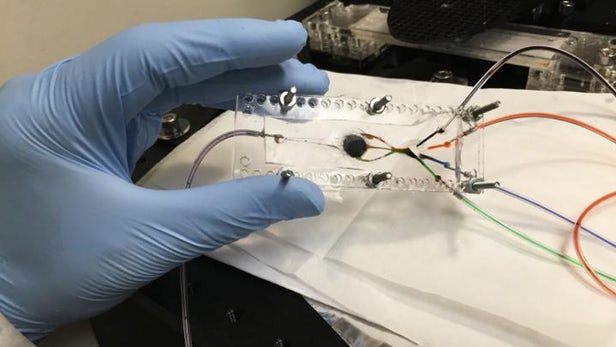 Bioinks and bioprinting technologies have come a long way in the past couple of years. We've previously covered the University of Torronto's game-changing portable tissue printer. It functions on a simpler principle but it's contribution to the medical field is not without merit. It's also worth noting that recent advances have not remained entirely within the realm of skin or bioinks. Another recent study has shown the usefulness of natural ingredients like Turmeric in aiding bone growth.
The recent advances in biotechnology are a direct result of how printing allows for more control over processes and materials. Bioinks and gels have seen a massive boom in recent years as machines that are capable of creating the structures researchers demand accurately. It's easy to see how such research present a bright future for medical and wider biological research.
The full study is available here.