Paris-based tech company XtreeE and Concreative, the first large-scale 3D printing company in UAE have penned a deal to set up a new production unit in the Emirates. This announcement comes on the heels of XtreeE's massive expansion plans, aiming to create a large network comprising over 50 globally connected printing units by 2025. It is also a further step forward for construction printing in the UAE.
The UAE has already been showing a fair share of interest in construction 3D printing, as we covered previously. This partnership appears to be an extension of that same wider trend, and Concreative is definitely playing a role. The company will be operating the new unit and using XtreeE's 3D construction printing technology in 25 per cent of new project over the course of the next six years.
XtreeE and Concreative's joint project is not the only one on the books either. XtreeE is also allying with the Bjarke Ingels Group (BIG) architects on a new cultural project in North America. We expect to learn more about it as the year moves along.
XtreeE's 3D Construction Plans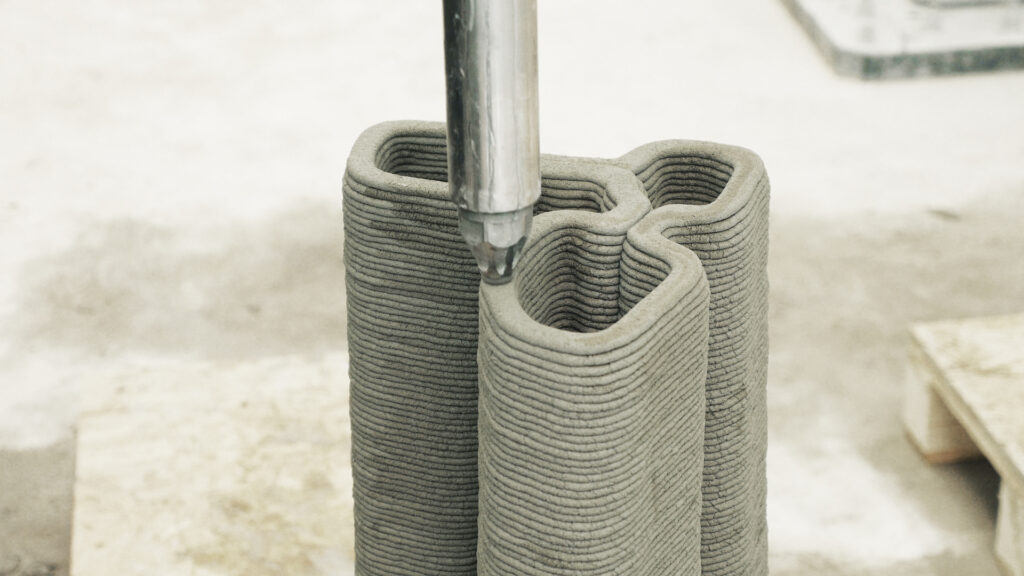 Having been around since 2015, XtreeE made a name for itself in large-scale additive manufacturing. A major part of this is their experience with concrete printing technologies. The company has major clients all over the world, who it assists with collaborative design and large-scale prototype manufacturing. XtreeE's construction projects reveal a breadth of expertise, with ventures in multiple areas of construction. They've been involved in commercial projects as well as ecological projects like artificial reefs and woven benches.
The French company has recently won major investment from TTWiiN Investment Partners, the innovation investment arm of US-based Thornton Tomasetti, an engineering consulting firm and a global leader in the design and optimisation of structures and systems.
Thornton Tomasetti was an enthusiastic early adopter of construction printing tech. In 2015, the firm was also part of the team that developed the Office of the Future. This was a 2,000-sq-ft building in Dubai that was designed by Gensler and created using a 20-foot tall 3D printer. While such projects seem like a novelty right now, the growth in investment appears to be signalling a major upswing in its applications. XtreeE and Concreative's partnership is likely to be one of many in coming years.
Featured image courtesy of XtreeE, retrieved via their website.