Swiss sportswear manufacturer Tailored Fits produces tailor-made, 3D printed liners for ski boots. This makes sense because the comfort and control one has while skiing is heavily influenced by a boots 'fit'. According to the company, the use of 3D scanning and additive manufacturing removes the annoying pressure points that come with traditional ski boots.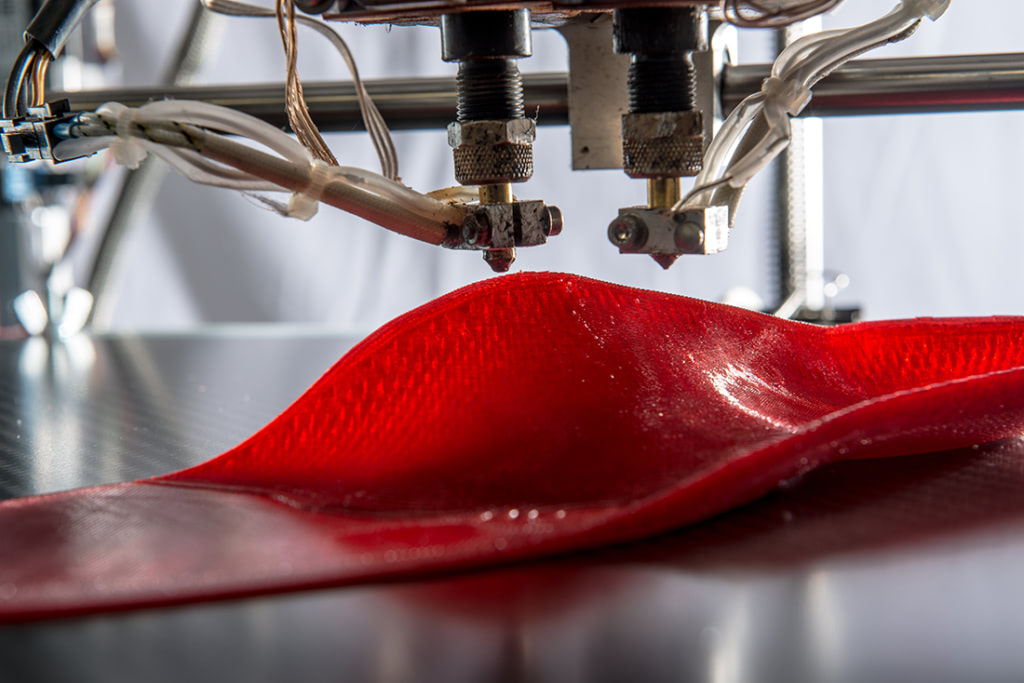 3D Printed Insoles for Ski Boots
It works like this. First a digital copy of a customers feet is made using modern contactless 3D scanning technology. From there, the company runs a series of software simulations, gauging the possible leg movements of the end-user and mapping out the fibula and foot muscles. This provides enough data for creating the liner, which is 3D printed using a FFF/FDM 3D printer and TPU material. After completion, the prints are put into textile fibers using an innovative electrostatic flock process. The outer shell is injection molded using polyurethane plastic. This all results in an end-product that is both flexible and strong enough for racing.
As with other prominent examples of 3D printing and sportswear, Tailored Fits' products use design flourishes like the honeycomb lattice structure. According to the company, this structure not only enables enhanced safety and power distribution, but also allows for better insulation. 3D printing also allows the Tailord Fits' to adjust the softness of the liners in various zones. Since all feet are different, this enhances comfort and provides for a better fit.
Featured image courtesy of Tailored Fits.