The United Arab Emirates has seen its fair share of firsts when it comes to construction 3D printing. The country plays host to the world's first functional 3D printed office building, the world's largest 3D printed building (by volume), and is set to construct the world's first 3D printed mosque (opening in 2025).
In terms of local firsts, the emirate of Sharjah is the home of the first 3D printed villa in the UAE, which was designed by Middle East Engineering Technologies (MEET). Recently, we took a trip to visit the building, and to chat with Haidar Al Haidary, co-founder of MEET.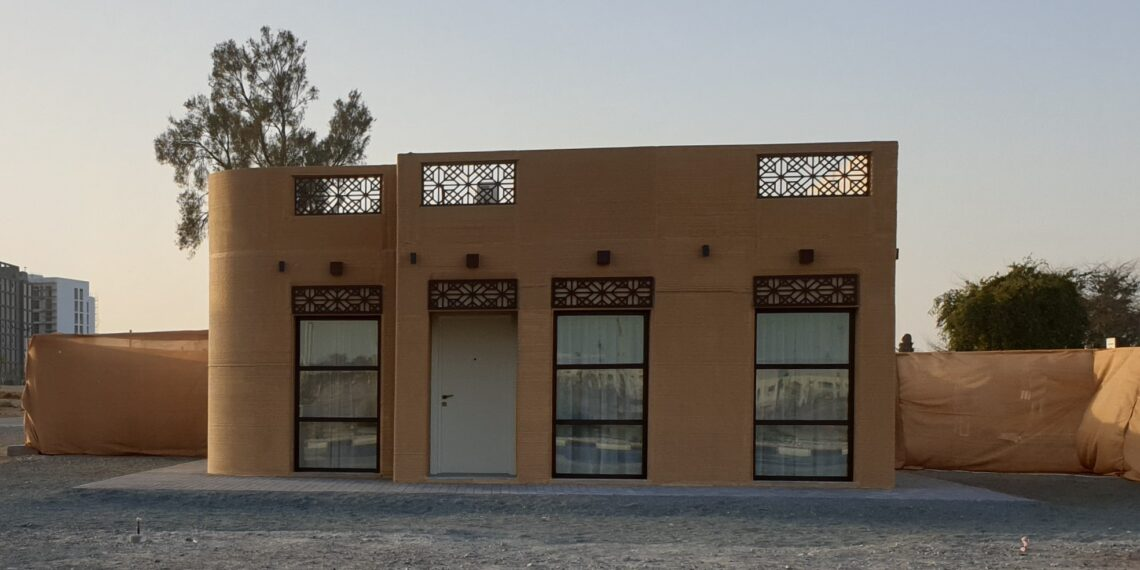 Al Haidary is a graduate of the American University of Sharjah (AUS), where he studied civil engineering, and specialized in green building design and nano tech concrete materials.
The villa was built between 2019 -2020, and took just 2 weeks of printing time. The building was designed to reflect the fusion of modern technology and traditional Emirati architecture. The building consists of two bedrooms, a living room, a washroom and a kitchen.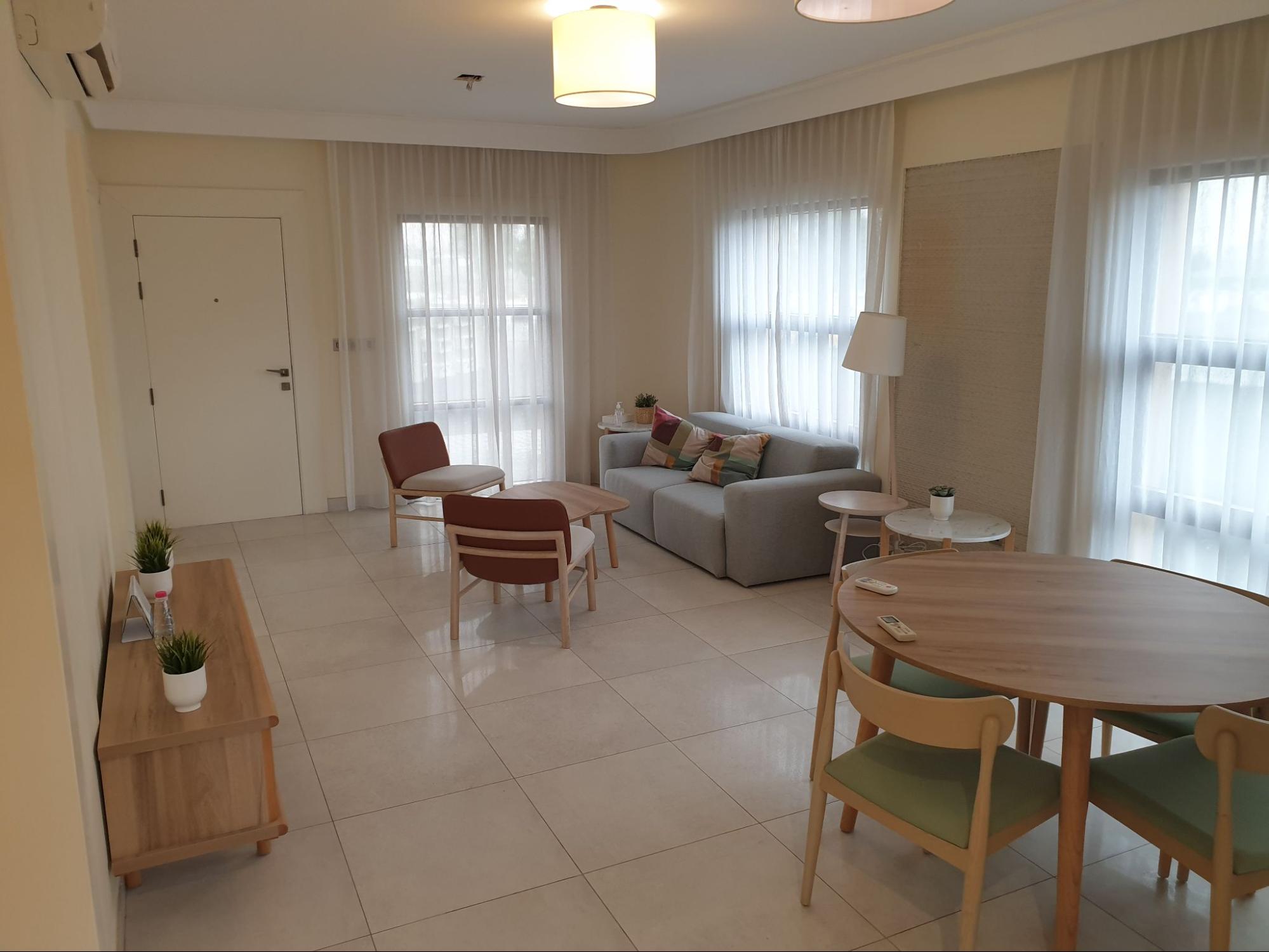 MEET specializes in 3D printed buildings and street furniture, and follows a triple helix method of innovation, drawing expertise from three different domains.
"From the government side we collaborate with Sharjah Research Technology and Innovation Park," said Al Haidary.
"From academia we work with the University of Sharjah and the American University of Sharjah, and our industry partner [and parent company] is Ginco Contracting Co. LLC Sharjah."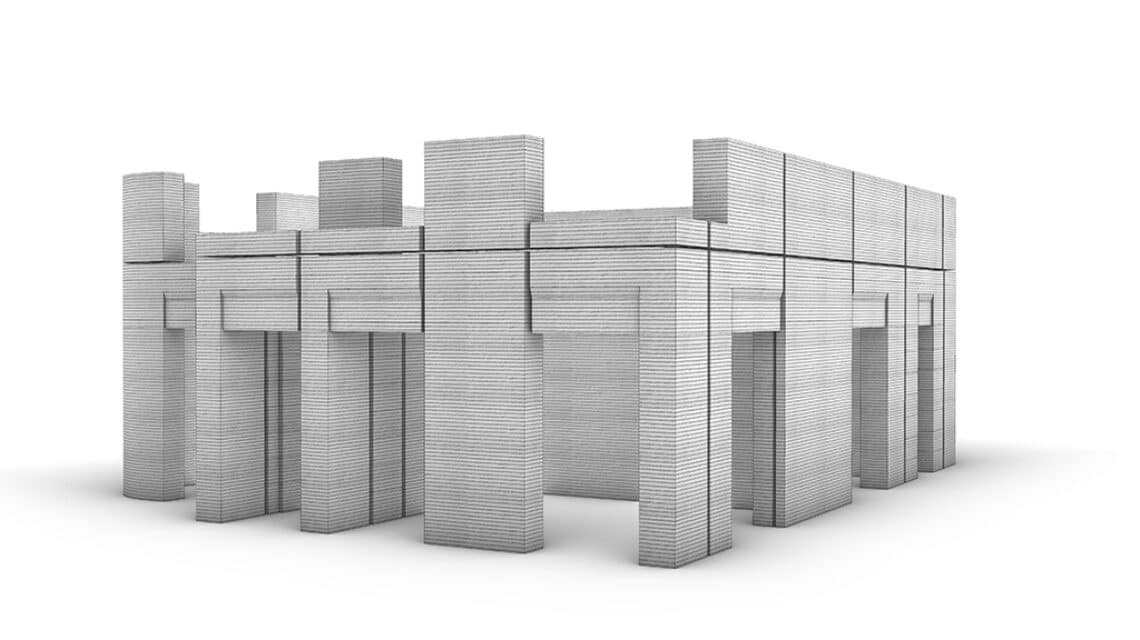 The printing is achieved with a robotic concrete printer mounted on caterpillar tracks, provided by CyBe, a Dutch company specializing in construction printer technology. CyBe is currently also building the first printed villa in Florida, as we reported a while back in the article below.
Using a mobile robotic printer has certain advantages over a gantry-type cement printer, including having more degrees of freedom, meaning that more complex geometries can be printed. The robot can be fitted with a variety of nozzles, although a 30mm nozzle was used for 3D printing the Sharjah villa. Varying the nozzle allows different layer widths to be printed.
The choice of nozzle and material, combined with the printer operator's skill is what allows MEET to create a good surface finish as-printed. Additional techniques and materials are used post-print to refine the surface even further. The focus on creating a quality surface provides better options to the end user where interior finishes are concerned.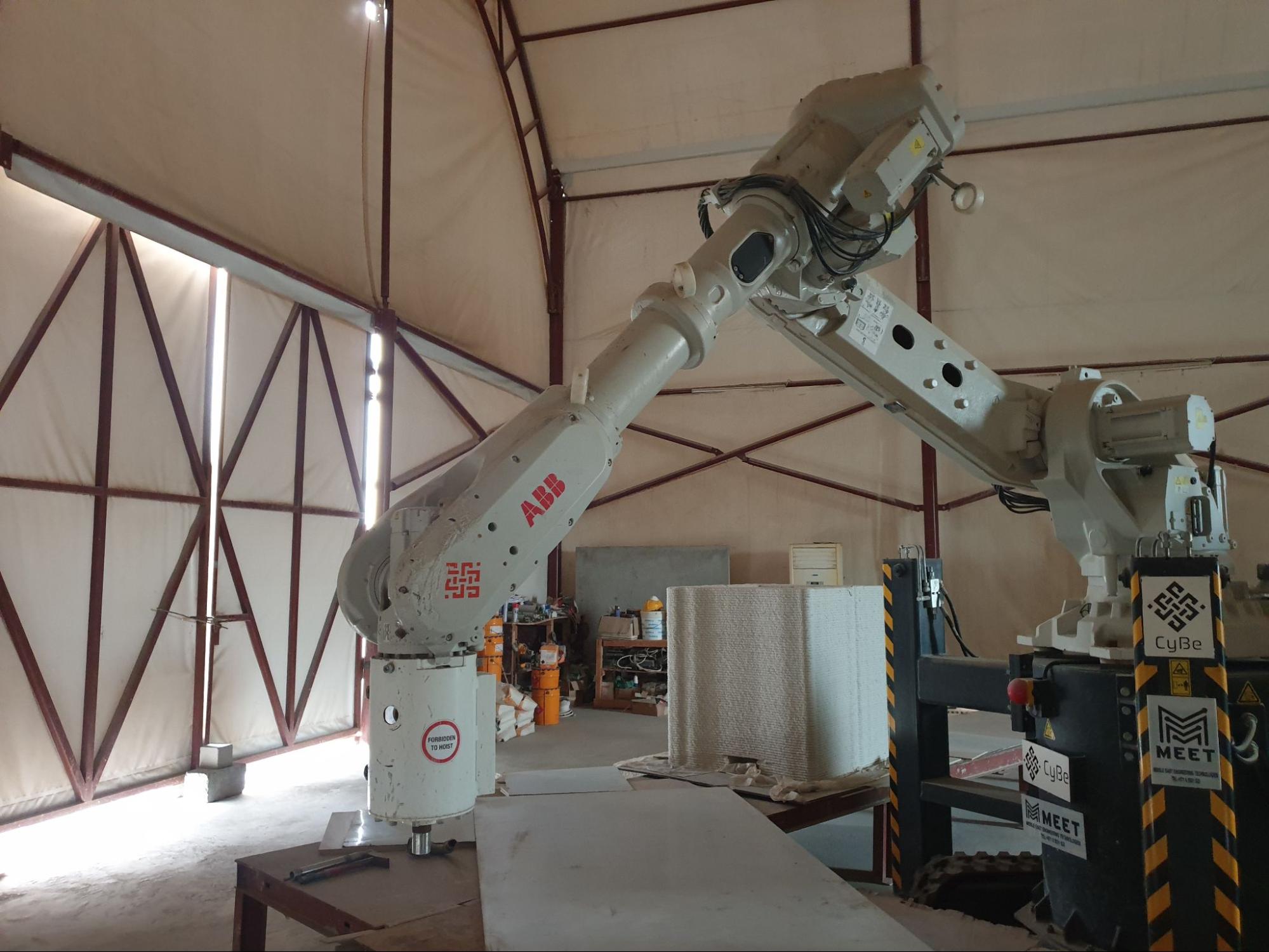 "We started investigating this technology along with our university partners in 2019, and students and researchers from AUS were involved in the house's construction," he explained.
"MEET's parent company, Ginco Contracting Co. LLC Sharjah, has extensive expertise in all aspects of construction from the structure to the interior cabinets. This is an example of the holistic benefit of the triple helix method of innovation that we offer to our clients."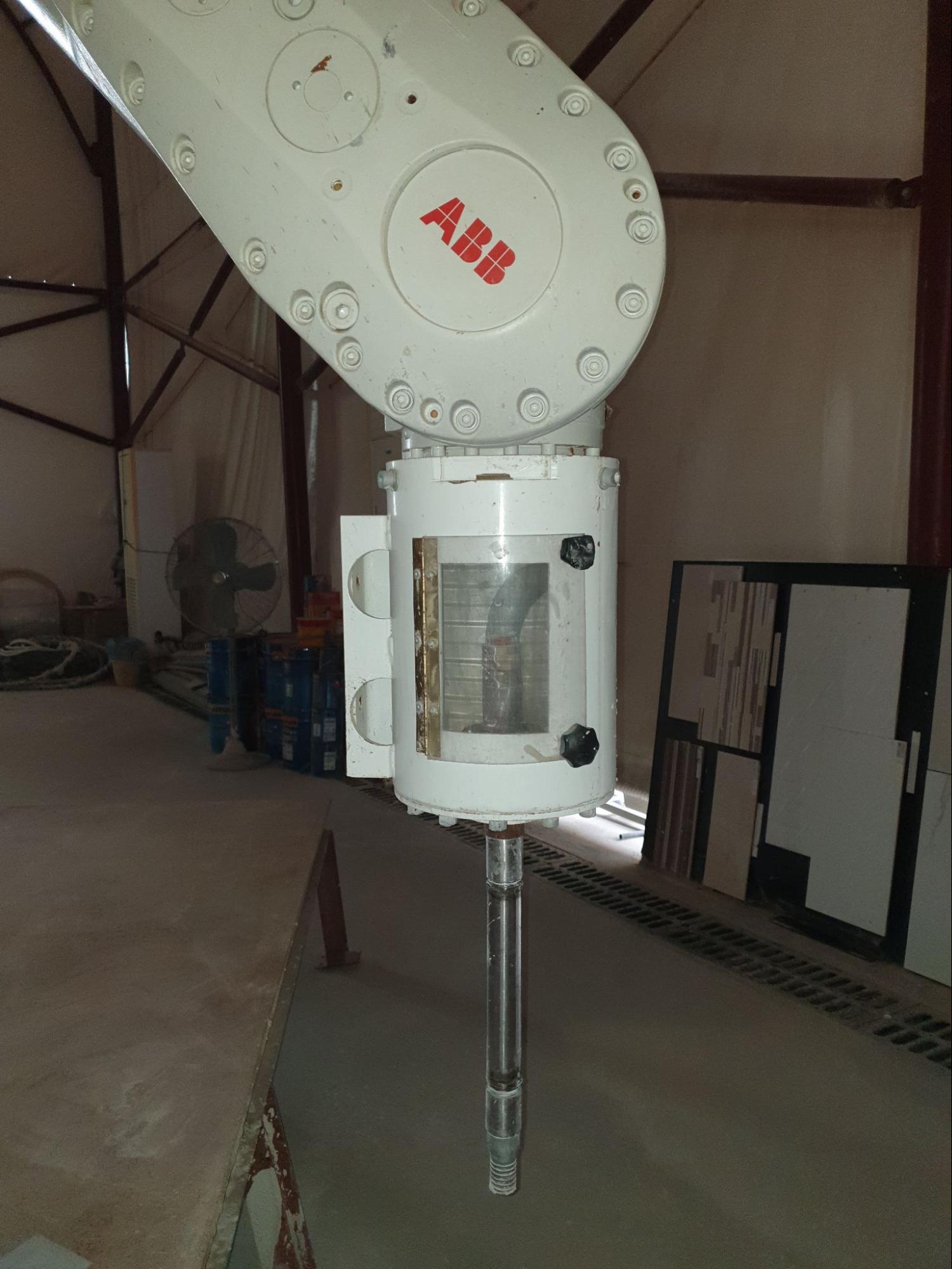 The fast construction of the villa was enabled by using a specially formulated cement mix.
"We use a fast setting concrete that can be set in just 3 minutes, meaning we are able to construct a 3-meter tall section of wall in just 2 hours" said Al Haidary.
"The concrete is greener too, as our carbon footprint during construction was found to be 32% lower than if we had used standard Portland cement."
In the near future, MEET plans to work with university partners to continually develop locally produced and sustainable construction printing materials, as well as developing local talent to meet rising demands of the 3D printed construction sector in the UAE.
You can check out our video below to see the interior of the villa.
If you have any enquiries about the company and their 3D printed concrete products and architectural design services, you can contact MEET directly for further information at Haidar@gccginco.uae.
Come and let us know your thoughts on our Facebook, Twitter, and LinkedIn pages, and don't forget to sign up for our weekly additive manufacturing newsletter to get all the latest stories delivered right to your inbox.