In accordance with increasing environmental concerns, the need to measure biodiversity in any habitat is key. A major aspect of any environmental research is the gathering of DNA and samples. Since traditional methods, for example collecting samples in trawl nets or expeditions with remotely operated vehicles are costly, researchers have turned to 3D printing.
In this same vein, Dr. Mattew Cannon, an associate researcher working with the lab of Dr. David Serre in the University of Maryland School of Medicine's Institute for Genome Sciences, has proposed a design to aid in this endeavour. Since Cannon's intent was to explore alternative choices for deep-water eDNA (environmental DNA) sampling, he designed a 3D printed housing for a water filtration pump.
"3D printing is allowing us to develop a prototype water sampler that might not have been practical to imagine or design a few years ago," Dr. Cannon stated. Aside from environmental purposes, this sort of technology allows for the exploration of areas previously left unexplored.
The pump and the collection mechanism are both reliant on an Arduino that guides their operations. As a result, the unit enables the collection of large samples, limited only by filtering time. Dr. Cannon used the 3D printer in the Health Sciences/Human Services Library Innovation Space to produce his prototype.
Environmental Solutions & 3D printing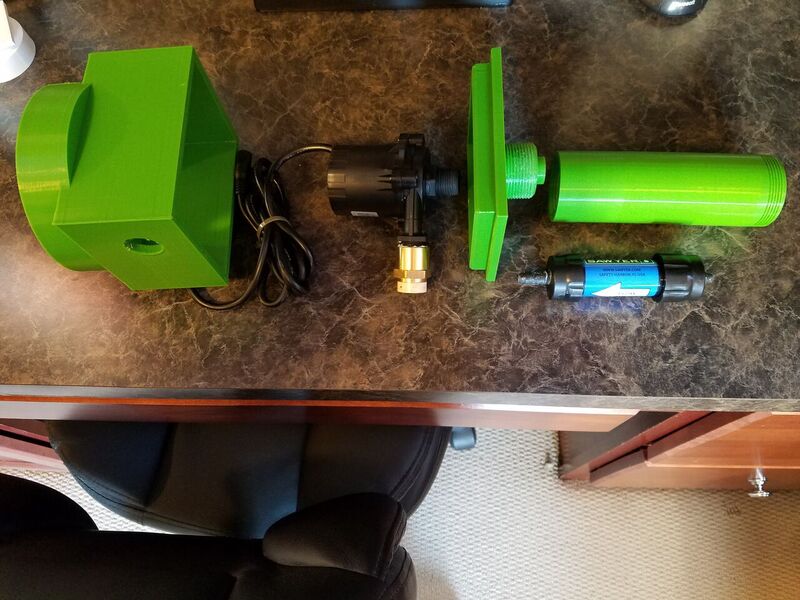 Case study of ecological DNA, or eDNA, is an efficient manner of calculating bio-diversity. Microorganisms residing in a specific area are identifiable from hair strands or decaying matter. Such DNA may show scientists the kinds of creatures which are contained in a location. Any such effort is additionally complicated due to the nature of deep-sea retrieval.
Dr. Cannon's work is one of many ways that 3D printing is aiding in environmental efforts around the world. Other analytical solutions to environmental problems include the coral project in Australia and Monaca. The use of these corals also provides major data necessary for ocean analyses as well as restoring ocean ecology.
Ocean clean-up projects also provide practical solutions as opposed to purely analytical ones. Similarly, the impact of bio-degradeable 3D printed plastics provides much relief to polluted oceans. While any single project may not be the end-all solution, a mixed applications of all of them together could provide a panacea for major environmental concerns.