The true era of consumer adoption has only just begun for 3D printing: several innovative products are enabling users to digitally capture 3D objects and reproduce them more easily than ever before. With extensive experience and a large number of exclusive patents in the world of 3D scanning, Shining 3D brings the world-class 3D technology to CES 2017. On the opening day of the show, January 5th, the company is officially debuting its new Einscan Pro+ handheld 3D scanner and the Einstart C desktop 3D printer.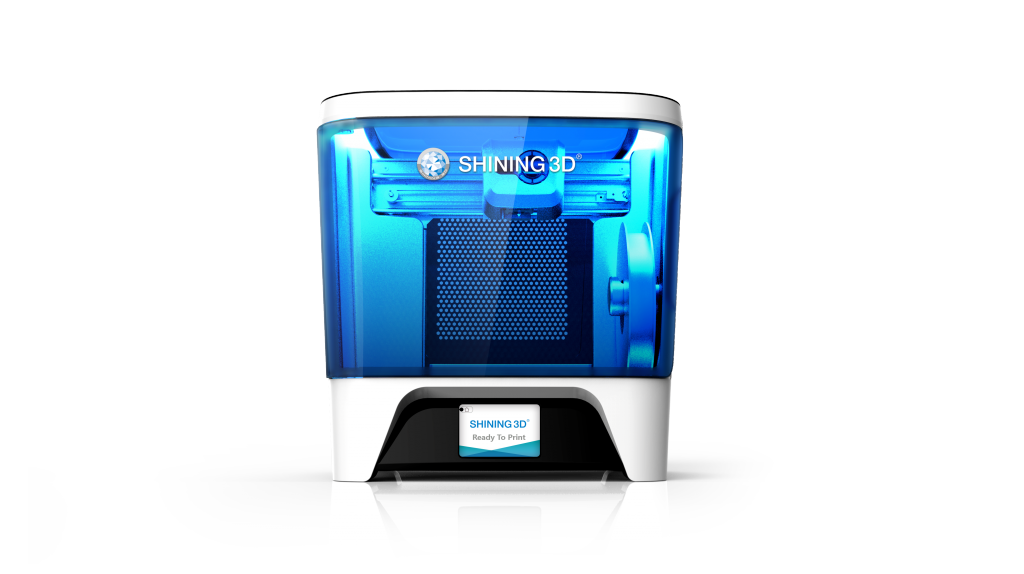 Einstart-C 3D printer
Shining 3D's catalog continues to expand with the introduction of the new Einstart-C 3D printer. This highly affordable desktop system is now offering state of the art features making it easy and intuitive to use for just about anyone.
The Einstart-C is a stylish and compact 3D printer, based on fused filament fabrication (FFF/FDM) technology. It is equipped with a single nozzle extruder and can print objects as large as 6″ x 6″ x 6″ using PLA plastic, an eco-friendly material. Ideal for homes and schools, this truly plug & play system is fully enclosed to prevent injuries or burns while in operation; a sensor – which can be deactivated if necessary – checks that the door is closed before starting or resuming the 3D printing process.
Auto calibration
The new system also introduces a new auto calibration function with three built-in sensors inside the printing bed. By detecting the height of the sensors, the printer can fully automate the lengthy calibration process, even compensating for any difference in height during the print. As a standalone printer, the Einstart C enables printing without any connectivity through its USB thumb drive. It can also print through USB computer connection or through a standard Wi-Fi connection.
Online data library
Users can freely access Shining 3D's rich online data library at 3DKer.com(www.3dker.com), select a 3D model and 3D print it on their Einstart-C with just a few clicks. With 4GB of local flash storage, the system will automatically save the print file before printing.
EinScan-Pro+ 3D scanner
At CES 2017, Shining 3D is also launching the EinScan-Pro+ 3D scanner. This state of the art data capturing system features four scanning modes and is optimized for consumer and commercial applications in manufacturing, engineering, design, development, testing, artwork archival, animation and even human form acquisition. The new EinScan-Pro+ builds on the industry leading line scanning quality of the EinScan-Pro+, while introducing a great number of innovations at an accessible cost.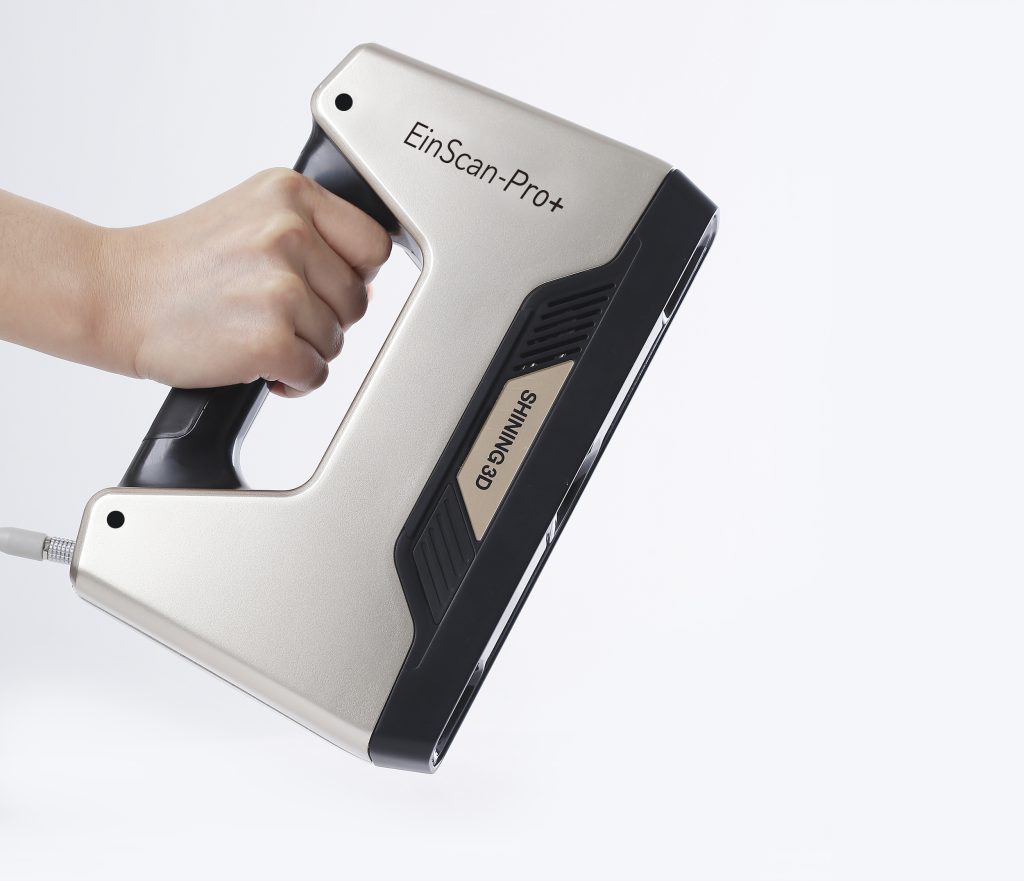 Handheld high definition scanning mode
One of the best features of the new systems is the Handheld high definition scanning mode (Handheld HD Scan), which now adopts a new international proprietary technology, achieving a perfect combination of 3D scanning speed and acquisition details. The range of single-frame scanning has been increased by a factor of 1.6 time, in order to offer a comprehensive improvement in the handheld more scanning speed. Furthermore, the new R² (Rapid Registration) scanning module, which has been added to the handheld rapid scanning mode (Handheld Rapid Scan), can be activated in both the EinScan-Pro and EinScan-Pro+. This module is an optional paid module which needs to be activated after the purchasing of a license.
More 3D Printing & Scanning at CES 2017
CES 2017 is expected to have more 3D printing and 3D technologies than any previous edition of the show. The difference is that while in 2013 it was mostly about hype, now 3D printing is really making its way onto people's desktops with systems that are more accurate and easier to use. Shining 3D is at the forefront of this revolution, with real products that can immediately open new creative possibilities. If you are at CES and would like to meet them, you can visit the dedicated event website and schedule a one-to-one meeting, or attend one of the conferences where the company's senior management will discuss Shining 3D approach and strategy to further expand the reach of 3D printing into everyday life.