3D Printing is perfect for creating unique personalised gifts. That said, using your own desktop 3D printer to create something worthy of giving a loved one is still a bit of a challenge. When you're looking for a smooth 'injection molded like' finish for your prints, you either need a polishing machine or print with ABS and fool around with acetone to smoothen your 3D prints. If you are looking for an extremely high resolution 3D print or a specialty material, most of the time it's best to turn to a 3D printing service. But there's also the option to purchase your 3D printed gifts online. So we thought it was about time to make a list of the best 3D printed gifts you can buy online.
3D Printed Lamp
The astonishing piece of lighting below is called 'fresnel light' after the famous lens developed by French physicist Augustin-Jean Fresnel. It's 3D printed with a robotic-arm 3D printer and as a material.. you won't believe it: recycled CD's!
Credits: Gilian Schröfer, Courtesy: Concern
http://www.dirkvanderkooij.com/products/fresnel-light
3D Printed Origami Sake Set
Former MakerBot CEO Bre Pettis has been off the radar for a while, but he is back. His new company Bre & Co. specialises in luxury gifts all made using innovative technologies such as 3D printing as well as more traditional crafting techniques.
Bre & Co.'s Origami line consists of various objects and designs based on the famous Japanese art of folding. Our favourite is the Origami Sake Set. It's 3D printed with a ceramic 3D printer called Lutum.
https://bre.co/gifts/bre-co-origami-sake-set
V-Moda 3D printed earbuds
V-Moda announced a new "Forza" line of headphones this week. Their earbuds can be bought with 3D-printed lion heads made from solid gold.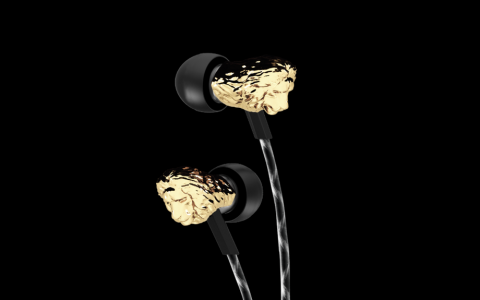 3D Printed Pendant Lamp
This industrial-looking 3D printed Pendant Lamp is called ILSE. It's designed by Amsterdam-based CRE8. The simple but ingenious eyelet design allows you to easily change at what height you hang the bulb.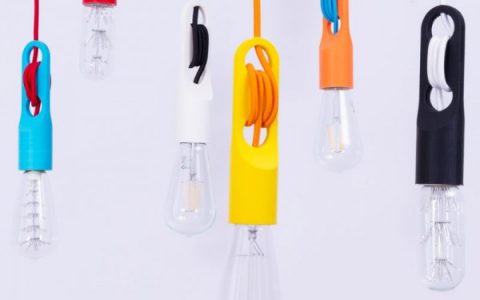 http://c-r-e-8.nl/shop/lighting/lamp-ilse-2/?lang=en
3D Printed Low Poly Flower Pot
Etsy is always a good starting point when you're searching for an original gift. How about this 'Low Poly Flower Pot'. Okay fair enough, you could print this one at home. I wonder if it's waterproof though..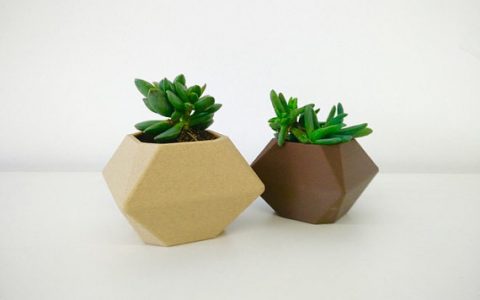 https://www.etsy.com/listing/476366265/planter-flower-pot-low-poly-polygon