Flashforge recently unveiled a whole set of unique new printers this year, spanning multiple purposes. We previously covered some of the devices they were due to unveil at CES 2018. Back in the news again with even more debuts, the company is clearly on a roll. This time around, they're presenting The Adventurer 3, Explorer Max, Guider IIS and Creator 3.
About Flashforge
Since its establishment in 2011, Flashforge has been on the forefront of the Chinese additive manufacturing game. Flashforge has maintained more than 40% sales growth in the world, and has developed more than 400 dealers in 68 countries and regions in the world. Aside from 3D printers, their catalogue covers just about every aspect of the production chain, from filament to software to 3D printers. The company has also earned a lot of critical acclaim, winning 3DHubs' annual recommendation for three consecutive years from 2015 to 2018 and ranking third in their Global Printing Trends Report from last year.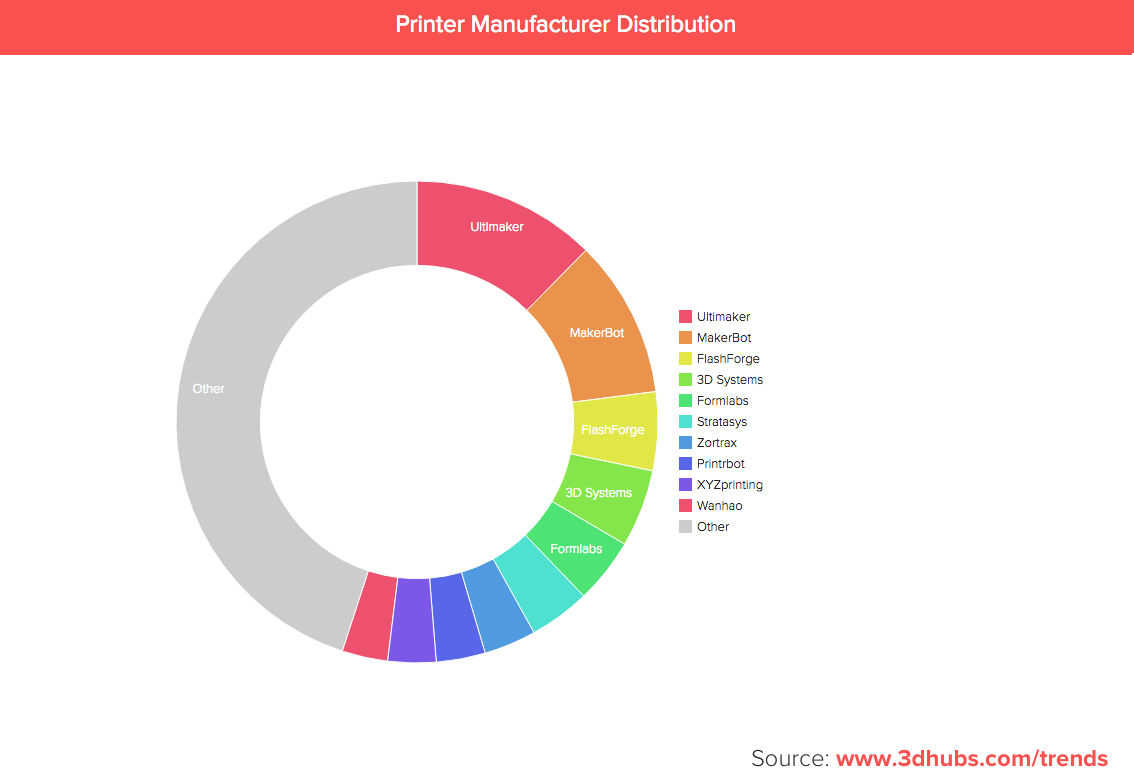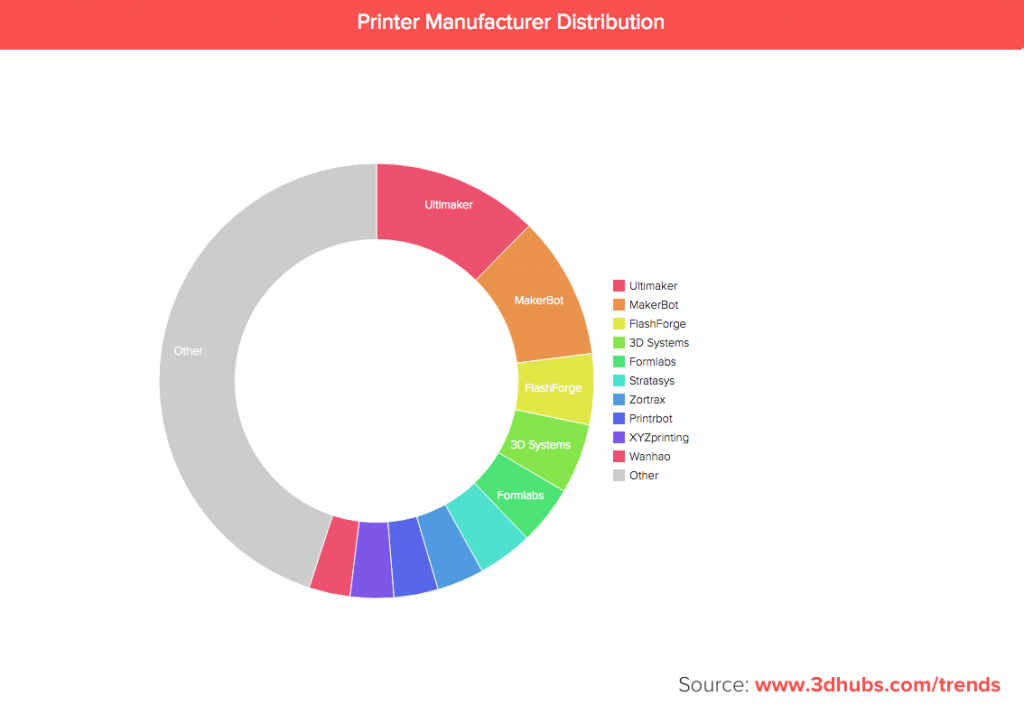 The New 3D printers available for Reselling
Flashforge has a great variety of successful 3D printers. Here are some examples of their current models:
The Explorer Max is a great LCD/Light-curing based printer with great potential in the jewellery and dentistry industries. It even uses an LCD screen as a means of projecting the light for curing resin. It's a successor to their highly successful Explorer machine. As the name suggests, this version of the device has most of the same qualities but a bigger build volume. The Explorer Max will be released in the second half of 2018.
Already met with critical acclaim at the China Educational Equipment Exhibition, the Adventurer3 is one of FlashForge's most novel devices. Featuring a removable nozzle, a heated bed with a closed enclosure and low noise (45 db) printing, it's a formidable desktop device. User-friendliness is at the forefront of this machine. It even features a cloud print function, allowing users to remotely monitor their print processes.
The Guider IIS maintains the light weight and durability of its predecessor while playing up the role of a large, industrial printer. It features an all-metal frame system and high-strength ABS side-panels, this sturdy FFF printer incorporates an increased number of filaments. It also includes the resume build functions, making it a reliable and well-sized industrial device.
The Creator 3, which Flashforge will release in the second half of 2018, has a whole host of impressive features such as its dual independent extruder system and . FlashForge have taken all they learnt from their StarPrinter and implemented their findings into the structure of the Creator3. It can cover temperatures up to 300°Ç, which in turn allows it to process a wide range of materials. As a result of this high heat system, it can support ABS/PLA/Flex/TPU/PVA/HIPS/TEPG/Nylon and other kinds of filament.
Altogether, their new printers run the whole gamut in terms of possible uses and applications. They can range from high-definition model creation to dentistry and jewellery. They are all incredibly different, state of the art machines.
Flashforge's Expansion Success
With a growing interest in their technologies, Flashforge is charging ahead with new ventures. Their new R and D centre and research lab has procured dozens of new patents nationwide. The facilities cover an wide expanse, big enough to produce 7,000 3D printer units per month. Flashforge's entire product series has been approved by the CE, the FCC and the RoHS, making them a prime candidate for international distribution and quality standards.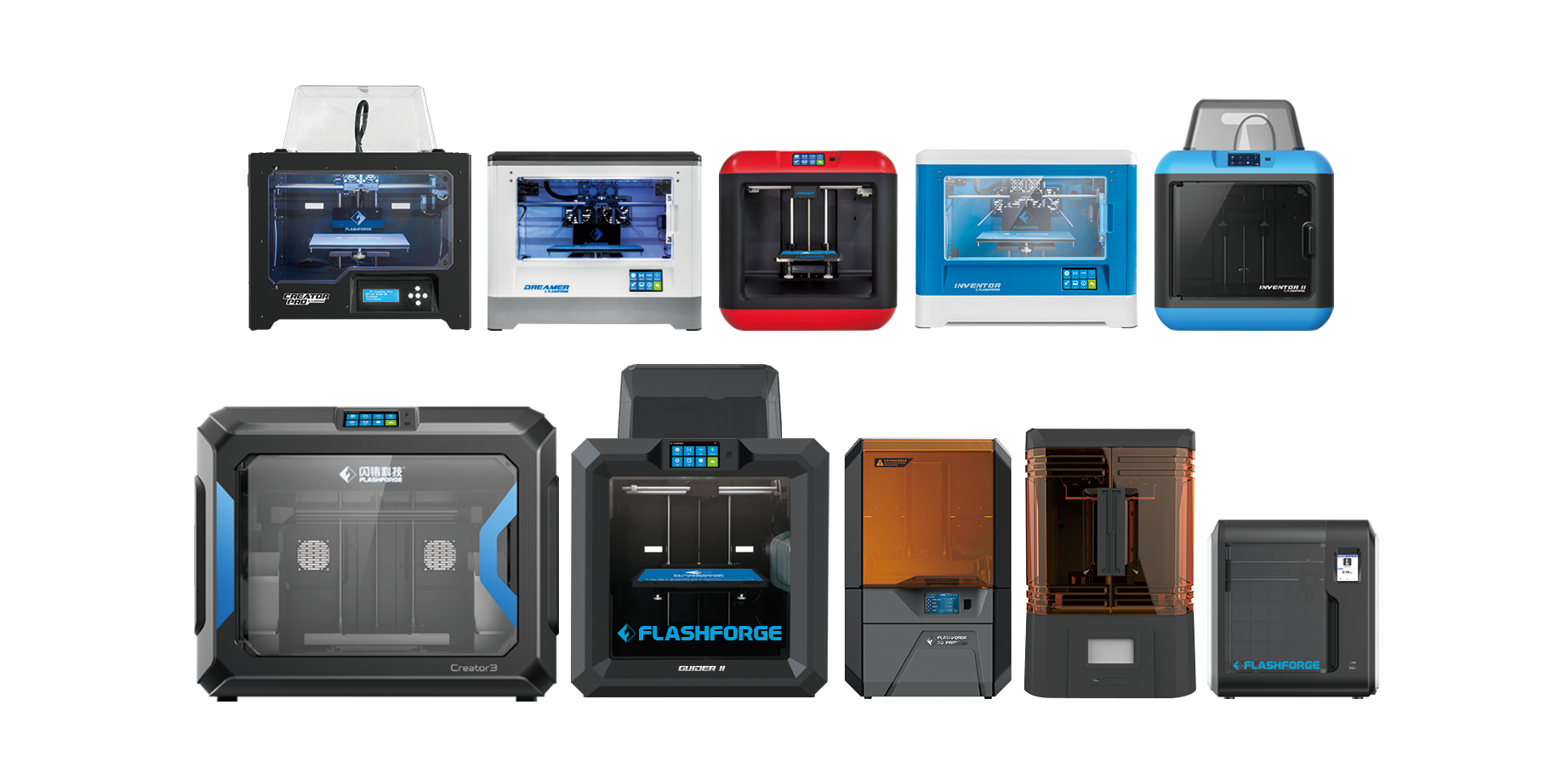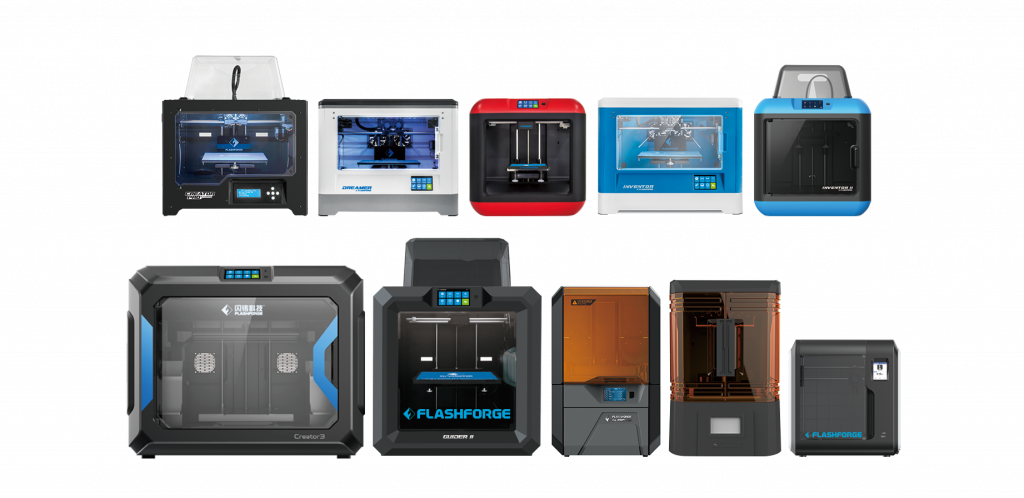 The company is also diversifying its portfolio every year. They've managed to cover all sorts of applications from commercial to home, using their wide range of filaments, software and printers. They have so far produced machines that range from easy to use education friendly devices to ones that can aid in the creation of dental products and jewellery. The company has also garnered acclaim with the Creator Pro the 3rd most used desktop 3D printer on 3DHubs.
In order to better serve the end users, Flashforge is now recruiting exclusive
dealers all over the world. They hope to provide professional product service for end users together with their contract partners.
If you are a reseller, apply now by sending your recruitment information to Flashforge via sales@flashforge.com or visit their website.