Researchers from the Hebrew University of Jerusalem have created a technique that allows them to print 3D wooden structures that change shape as they dry. It is fascinating to watch the prints curl and bend and may be a way to manufacture furniture in the future!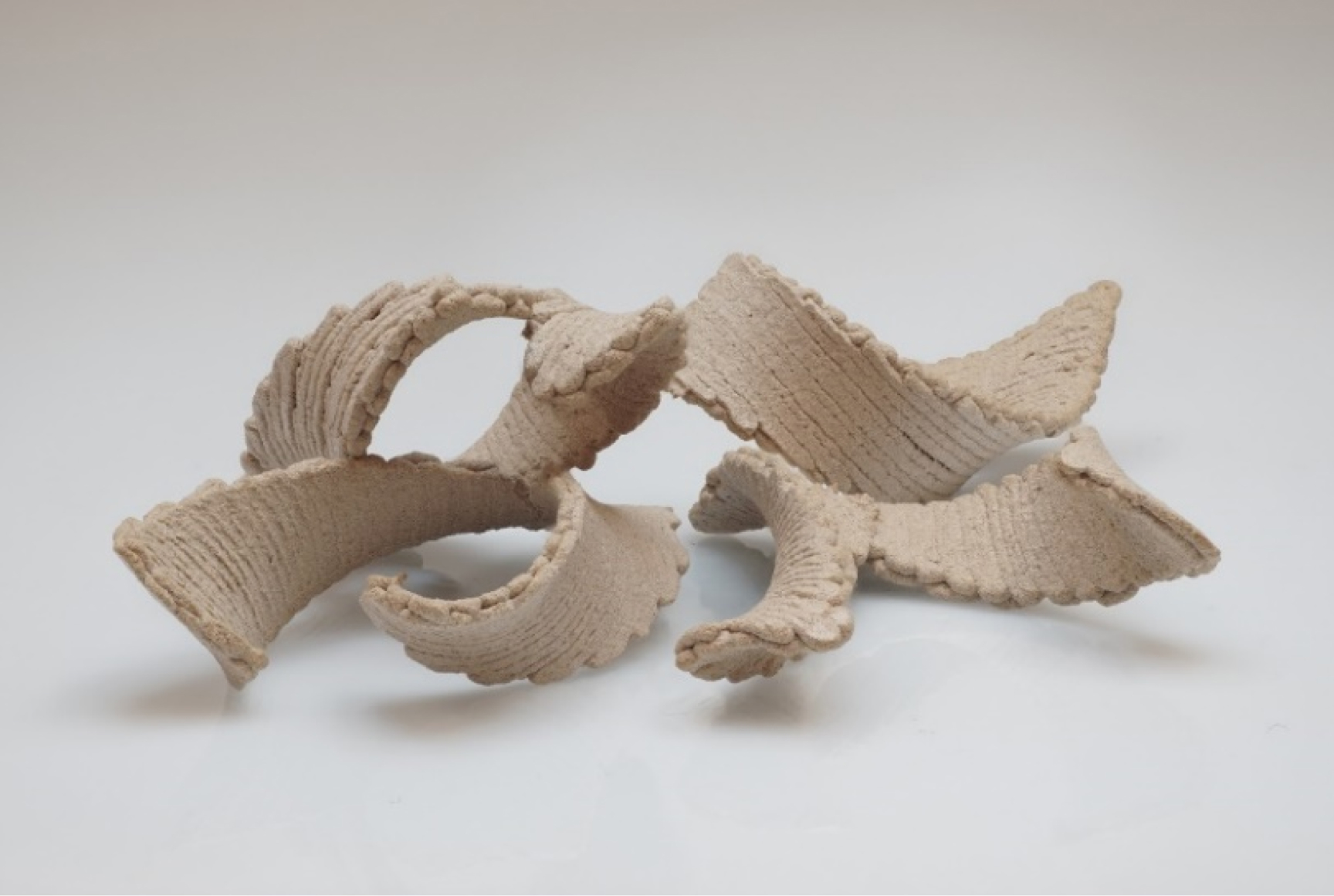 The group lead by Doran Kam, a Ph.D. student working under Dr. Shlomo Magdassi at the university, has found a way to turn wood shavings into a printable ink that warps as it dries. It is done in such a way that they can control how it bends and twists by adjusting the speed of the print and the orientation the part is printed at. It's a process the wood naturally exhibits, and the researchers took advantage of it for their new printing technique.
Watch flat 3D-printed wood twist into complex shapes as it dries in the video below.
To-date the researchers have been able to print meter-sized bowls, saddle shapes, domes, cones, and spiralling helixes using past studies and theoretical models of how wood warps as it dries.
Kam says his team is diligently working to create methods to form more complex shapes and develop repeatable ways to do that. He even stated that he would love for a person to be able to compost their own tree scrapes from your backyard and turn that compost into your next wooden chair.
They have also expressed interest in developing a morphing process that is reversible too. They still have to develop the methodology, but have stated humidity as a possible stimulus to change to object's shape. Ideally, they want it to continuously change between shapes as many times as possible, but more work is needed to explore that area of research.
While, we have seen 3D printed plastics exhibit shape memory capabilities, it has yet to be shown with naturally derived products such as wood until now. Wood offers a heap of benefits when compared to plastics, not only of which are more environmentally sustainable, but can also repurpose our garden's own clippings and convert them into something new. If Kam and his colleagues can continue crafting a way to build larger wooden pieces, there is a lot of economic potential as well. One day we may even be able to buy our new rocking chair that comes flat, and then only after being exposed to the moisture in the air it begins to curl into its final form. It would be similar to our mattresses in a box, and we can only hope the chair is as comfy too.
The full journal article can be found here.