Facades are a crucial part of many construction efforts, hanging on the sides of skyscrapers and providing crucial access to workers. They've been a staple of the construction industry for a while now but one of the premier producers of facades is shaking up the industry with 3D printing. NHF (New Hudson Facades) produces, designs and installs such structures from aluminum and glass and now they're saving $50,000 per quarter on their output by using additive manufacturing for their fixtures.
NHF are using the Rize One desktop 3D printer to produce custom fixtures at their manufacturing facility in Linwood, PA. The printer works round the clock under the auspices of engineering manager Andrew Black and his CNC team. With their previous system the team would CNC 100-200 unique and temporary aluminium profiles per project at $200 per part. However, with the Rize One they can produce far more accurate 3D printed clamping fixtures for 25% of the cost.
Andrew Black turned to Cimquest, who recommended the Rize One 3D printer for their production needs. "I put Rize One right next to my desk, so I can use it all the time," said Andrew Black. "It's so easy, anyone can use it."
Saving on Gauges, Fixtures & Blocks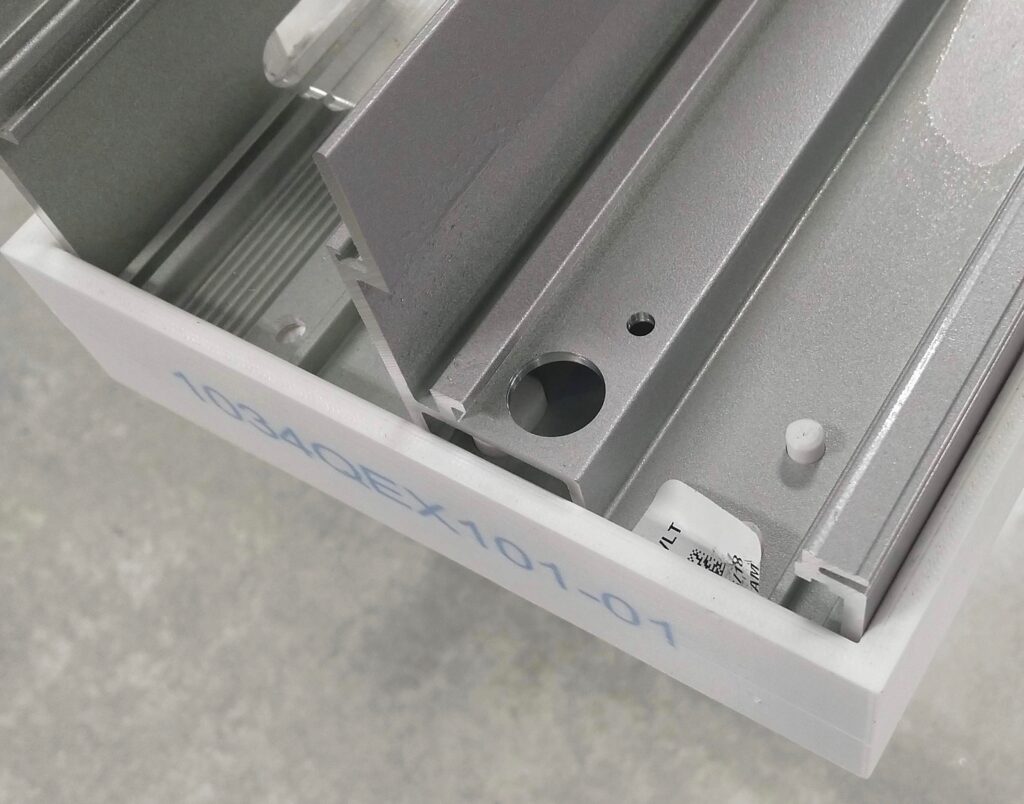 Far from only producing the fixtures, the company is even saving on printed blocks and gauges. The custom gauges and fixturing allow them to do quicker quality inspections on their output. The check gauges are for measuring the part to ensure the holes are in precisely the right locations. The company estimates that they are cutting the inspection time in half under this new method.
The company is very thrilled about these new developments. So much so in fact, that they've expanded their partnership with Rize to include their ink marking capabilities. This will allow them to print bar codes onto the parts they make to ensure traceability.
The introduction of 3D printers to their workflow is also cutting overall production time by 15% while allowing more quality assurance. NHF has also began printing blocks and gauges that align parts during assembly. As a result, they can cut the time of certain assembly activities by half. It's clear that 3D printing is opening up all sorts of new operational capabilities for them.
Featured image courtesy of Rize and NHF.