An Overview Of The Best 3D Printing Software Tools
We've rounded up the cream of the crop, and we'll present to you a list of the best 3D printing software tools, categorized into either 3D modeling tools or slicers/printer hosts.
3D-Modeling-Software
These tools are all about creating models for 3D printing. Some of them are pretty easy to use while other programs are only suitable for professional users with years of experience.
This is a powerful yet accessible piece of software to help create and edit 3D designs. You can take photos of objects and make 3D models from these photos, and the software is also available on smartphones. Many newer printer models are supported.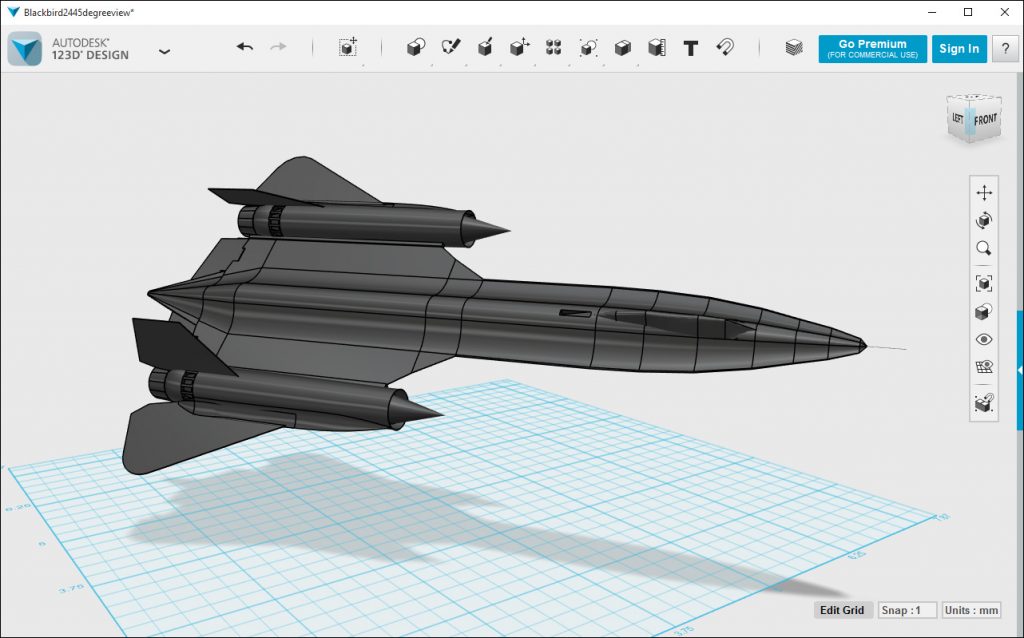 3D Slash focuses on providing design software with a uniquely fun user interface and enough advanced features to work with a high level of precision. You can also make logos and 3D text with this software.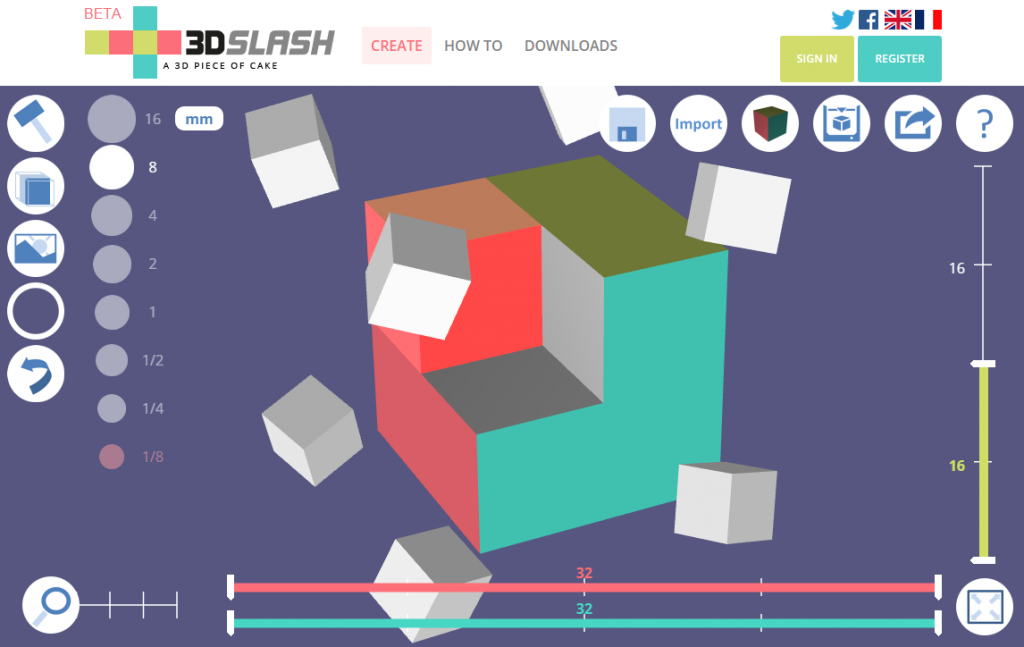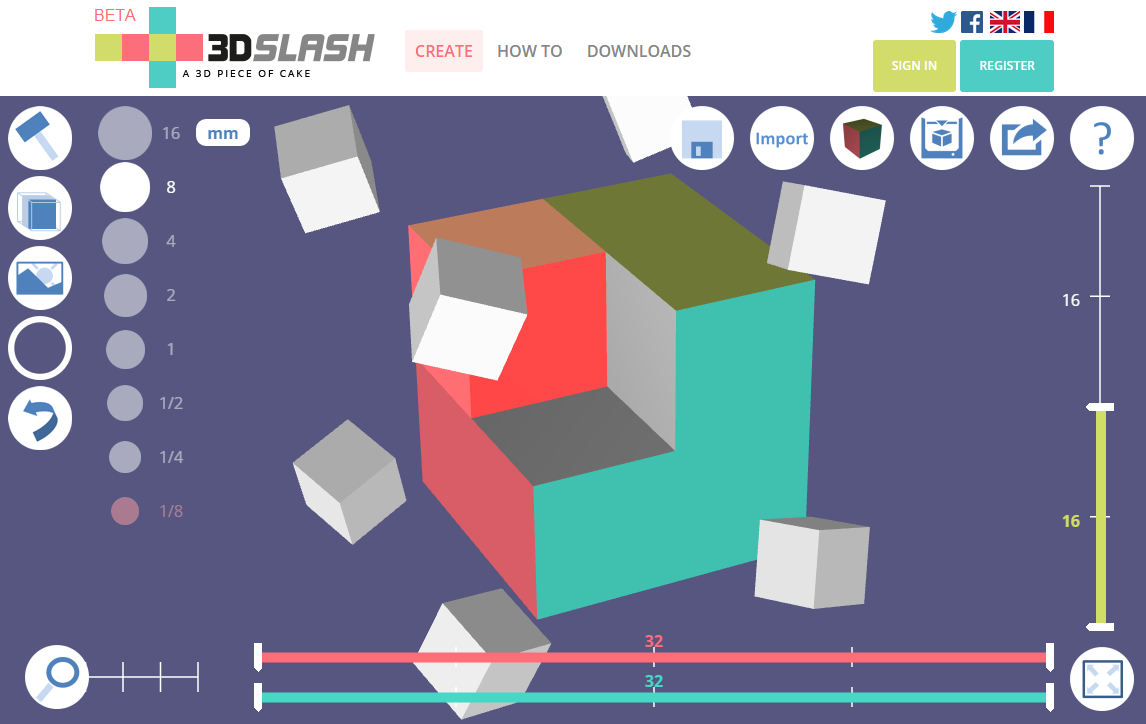 This is an online 3D design app geared towards beginners. The software features an intuitive block-building concept, allowing you to develop models from a set of basic shapes.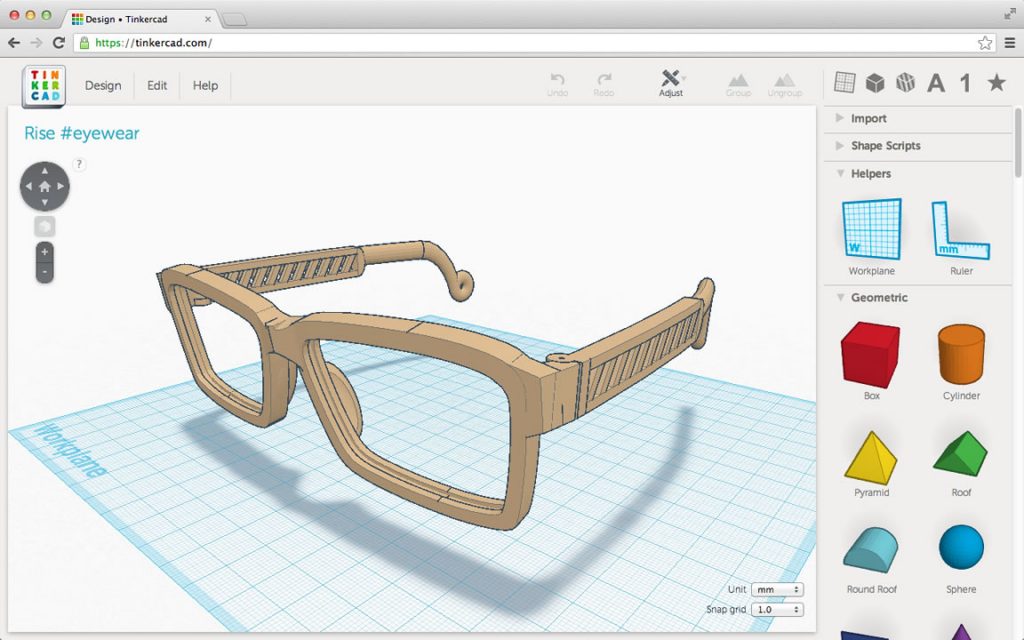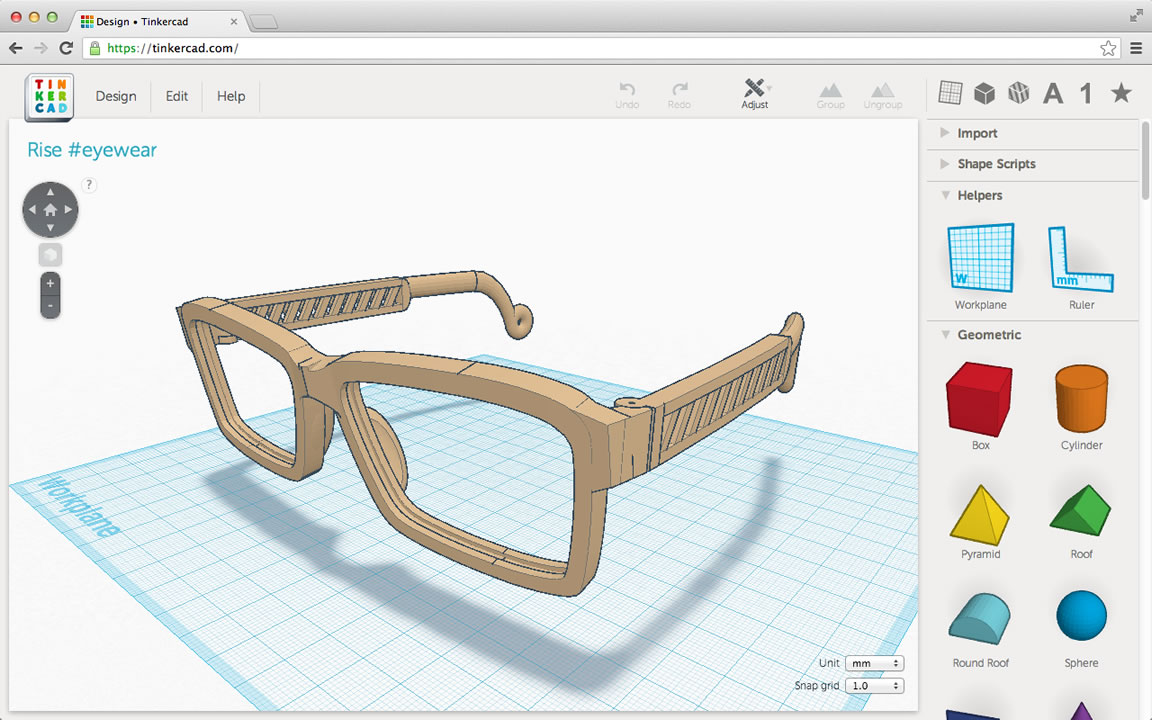 A parametric 3D modeling tool that is open-source and enables you to design real-life objects of any size. The parametric component makes editing your design a piece of cake. Simply go to your model history and change the parameters, and you'll have a different model.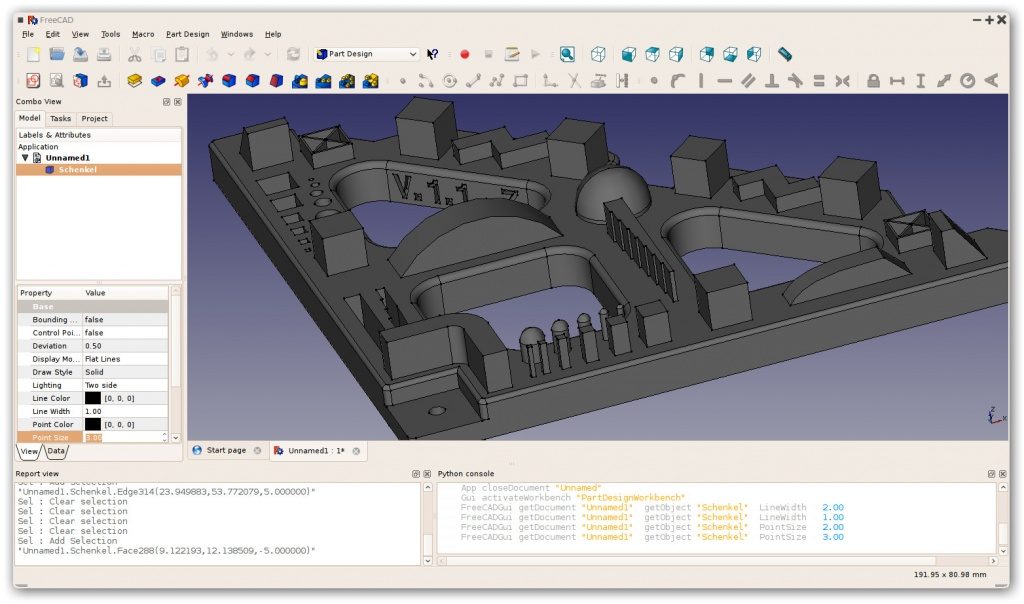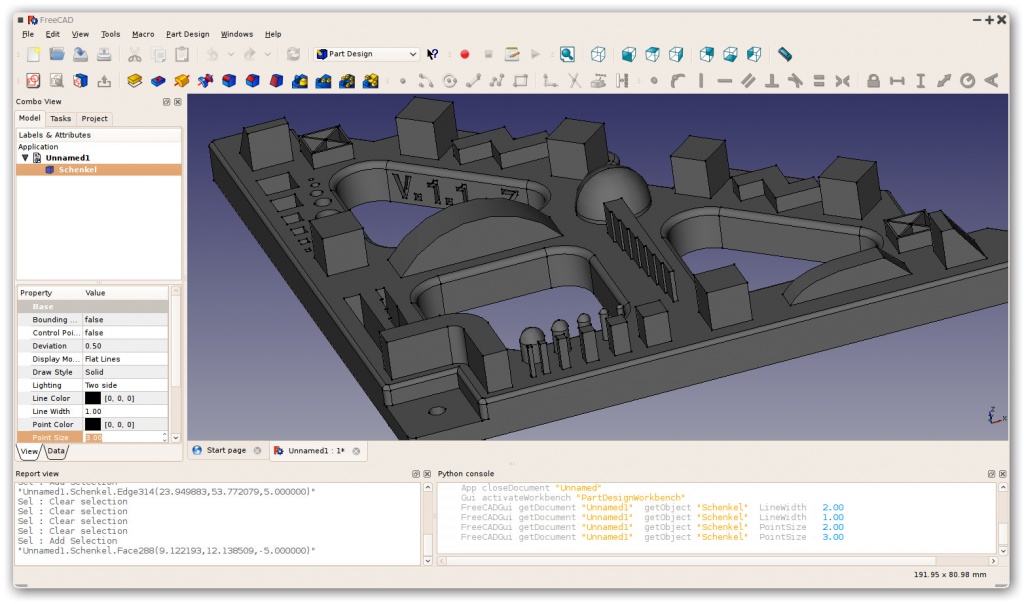 SketchUp is another good modeling software because it maintains that balance between usability and functionality, making it ideal for most skill levels. The software has an easy learning curve and there are advanced features available for professionals at an extra cost.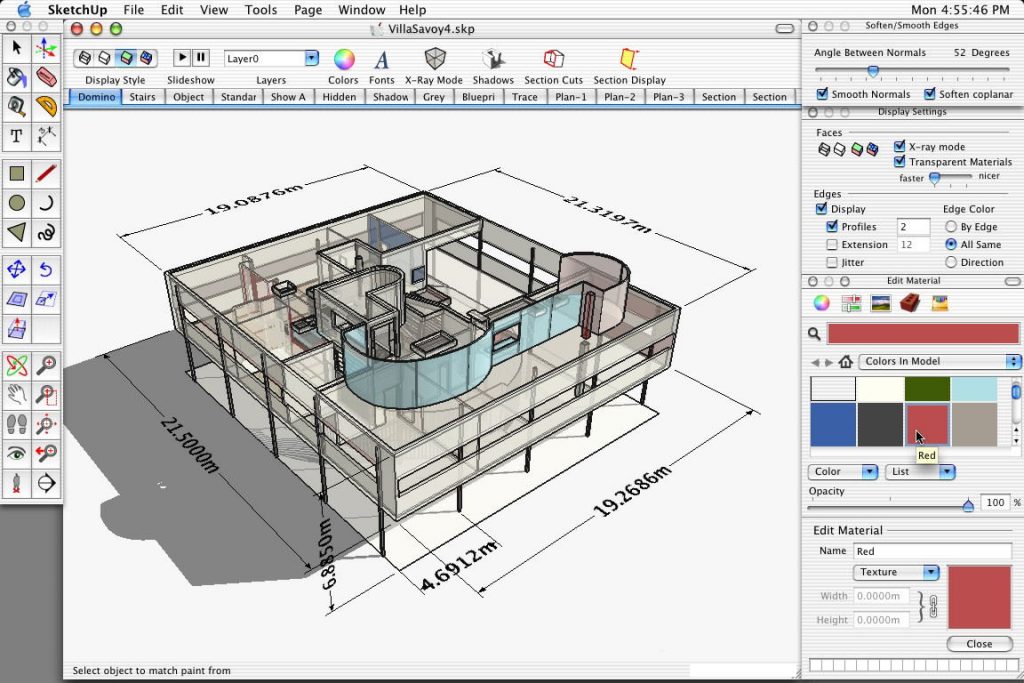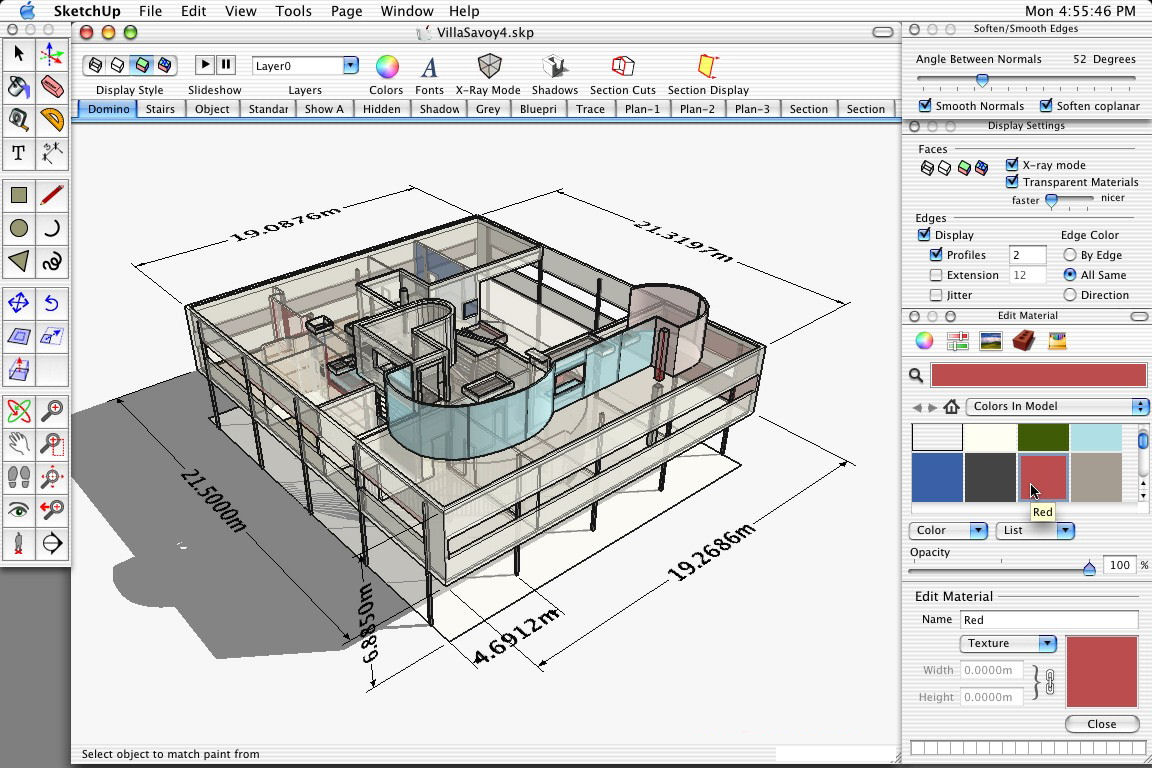 In essence, Blender covers many facets of 3D creation, including modeling, animation, and simulation amongst others. This open-source software has a steep learning curve and is ideal for users who feel ready to transition to designing complex 3D models. Check out our Blender tutorials for 3D Printing page.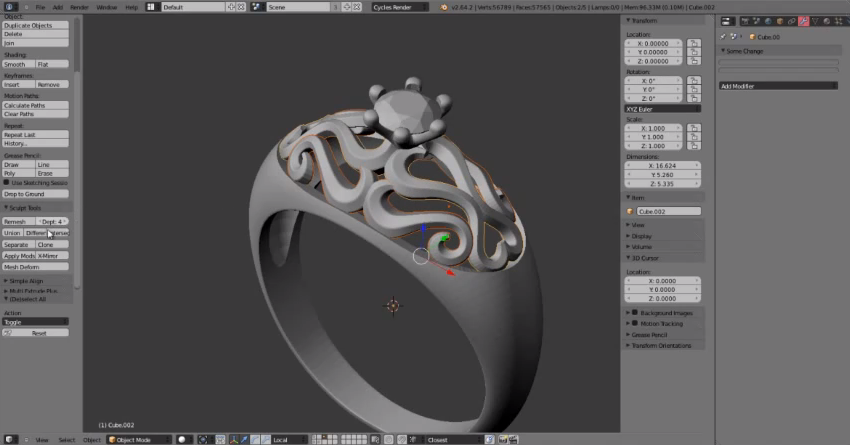 Now we move on to SolidWorks. This is a CAD program often used by professional 3D designers. There are a plethora of advanced features included, such as design validation tools and reverse engineering. Solidworks comes in three distinct packages, depending on the exact features you need.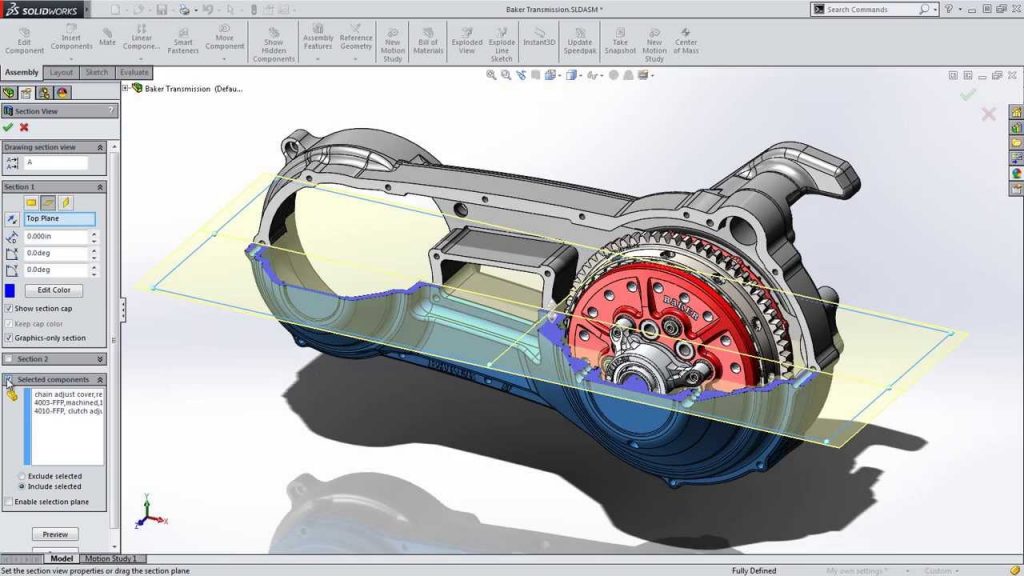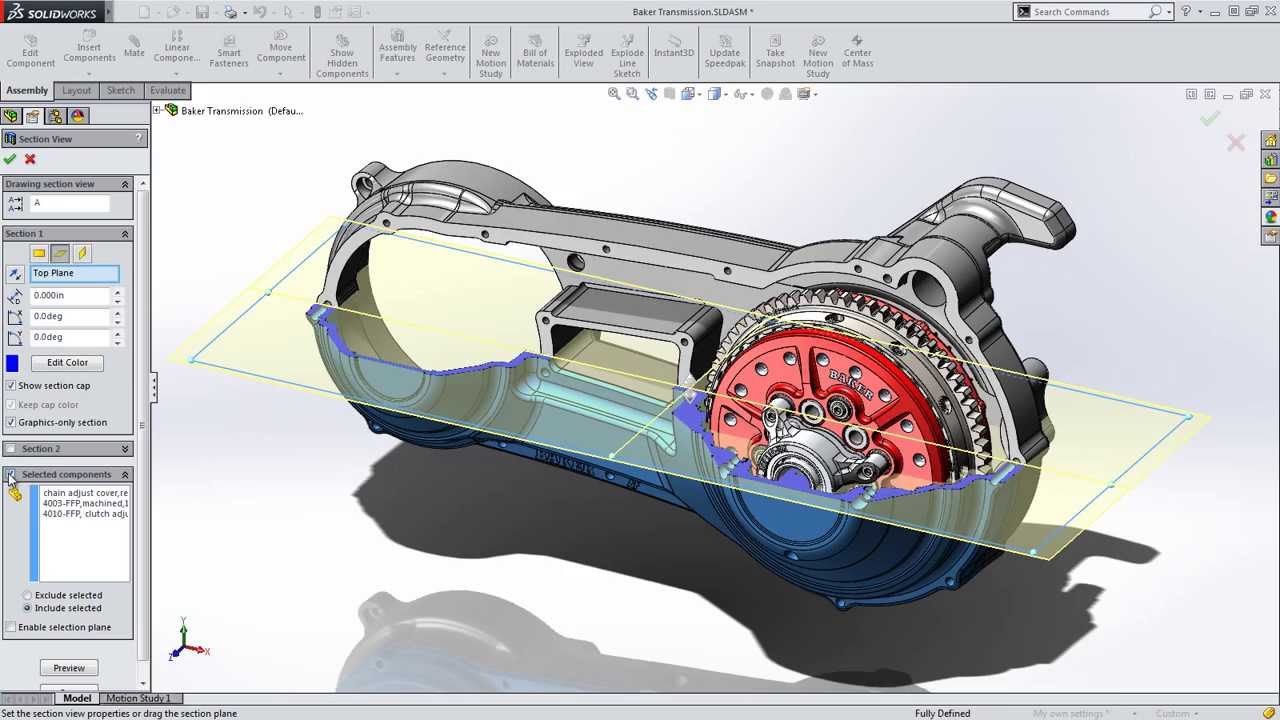 The company behind this software markets it as the world's most versatile 3D-modeler. The program uses a precise and mathematical model known as NURB, allowing you to manipulate points, curves, meshes, surfaces, solids, and more in all sorts of ways. Ultimately, given the range of design features available with Rhino3D, it's hard to argue against its claims about unrivaled versatility in creating complex 3D models.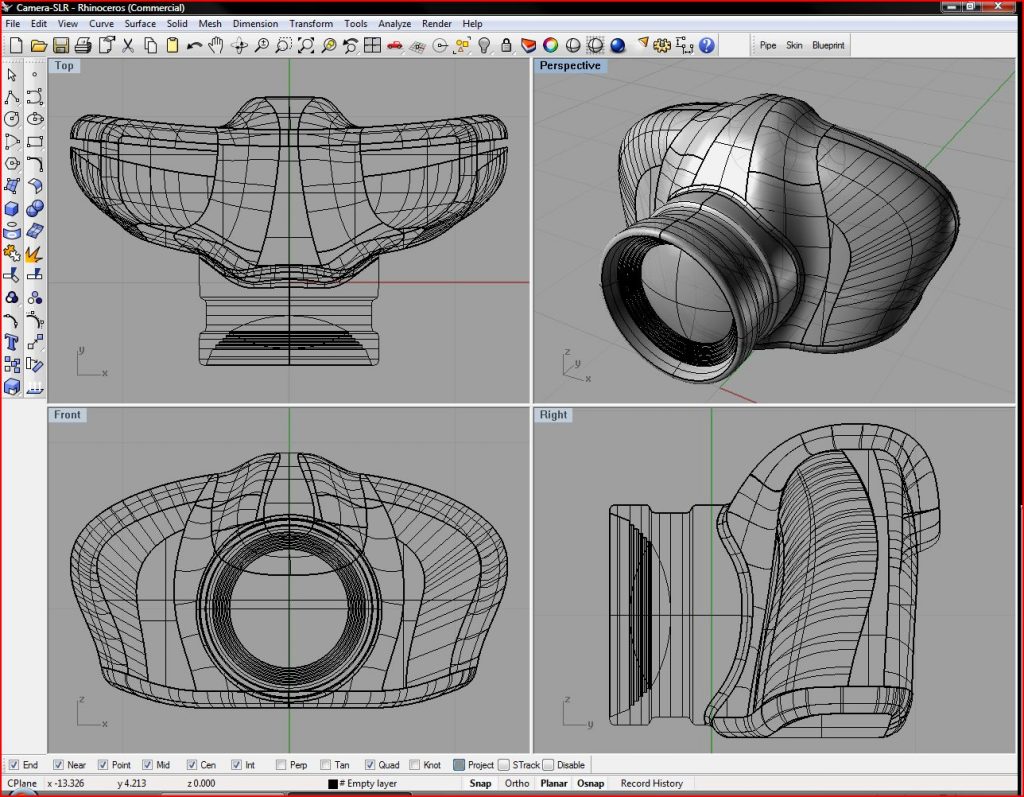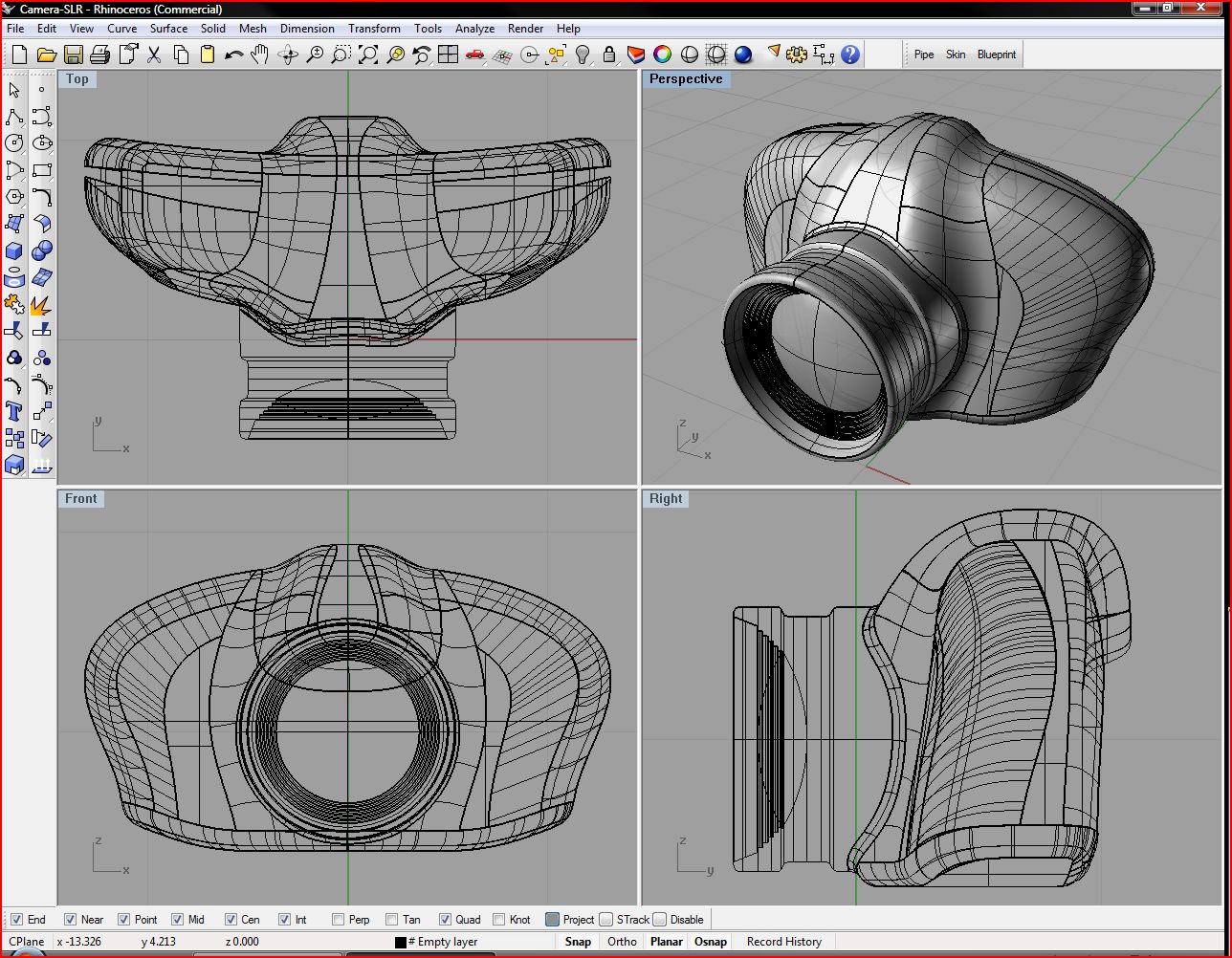 Inventor 3D CAD software offers professional-level 3D mechanical design. The program comes with freeform, direct, and parametric modeling choices. Furthermore, you also get automation and simulation tools.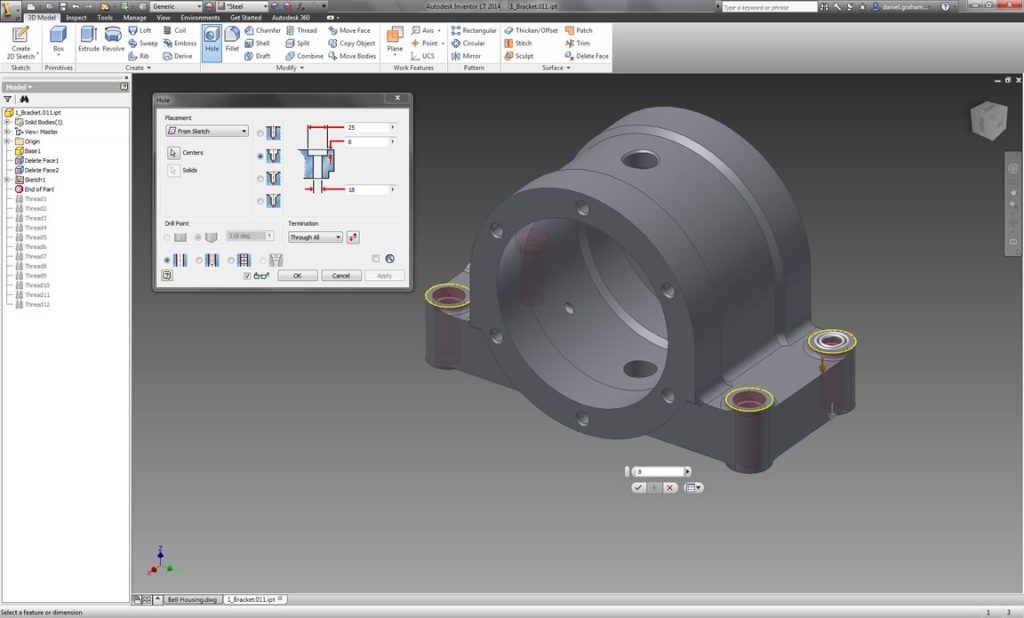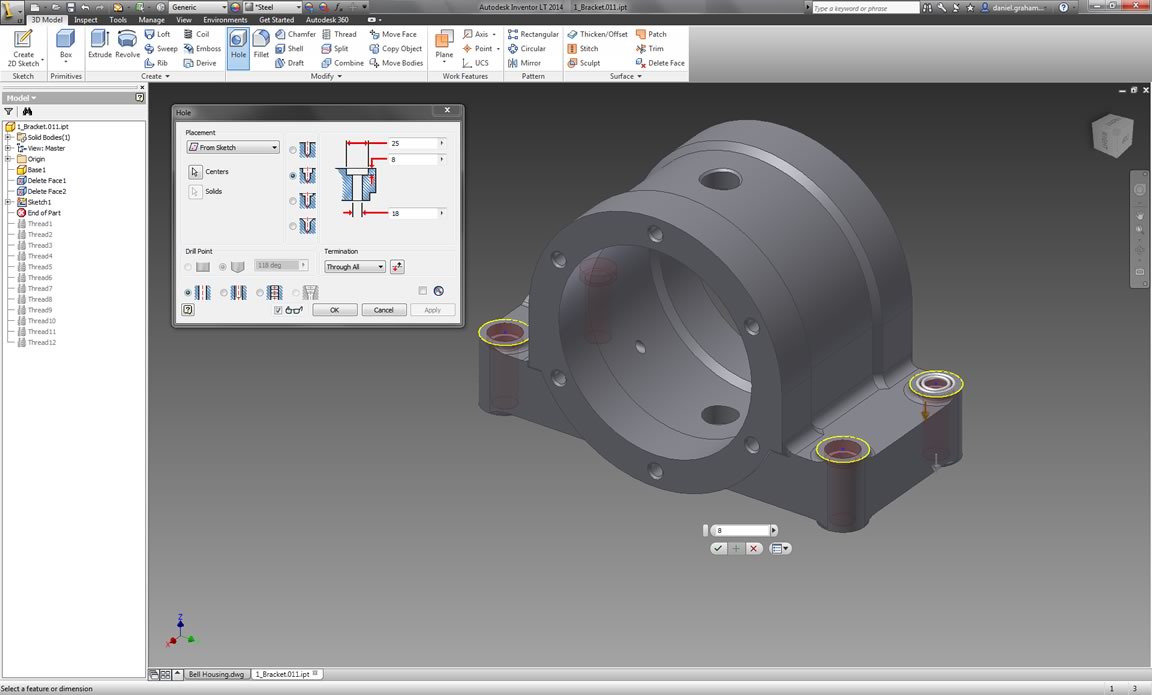 This nifty and free CAD software is ideal for professionals and advanced hobbyists alike. The user interface is relatively straightforward and the software runs quickly, meaning efficient designing. You also have the capability to generate a bill-of-materials that calculates the cost of printing potential 3D design projects.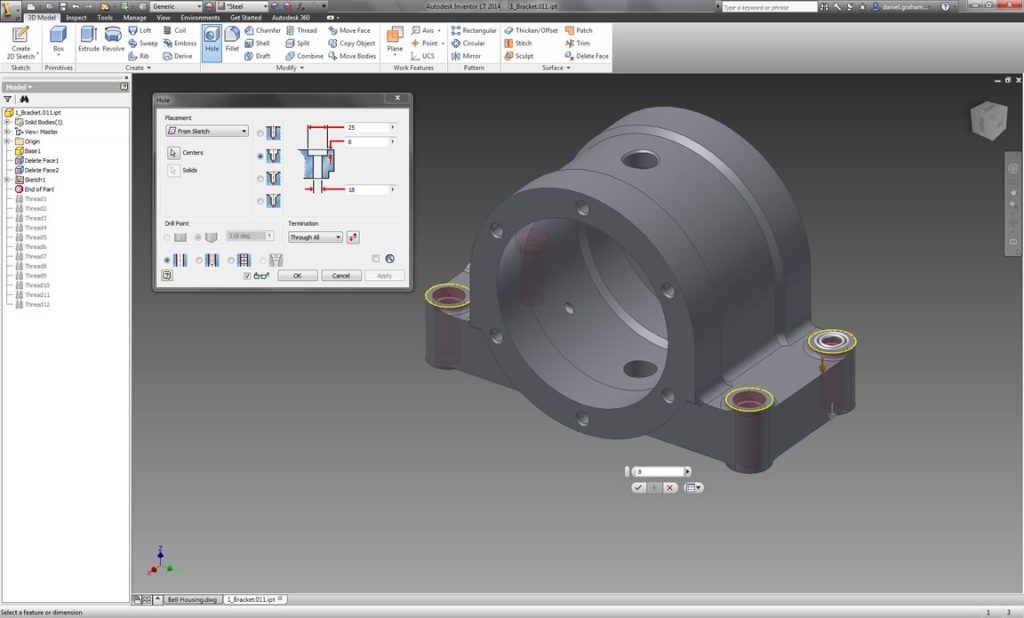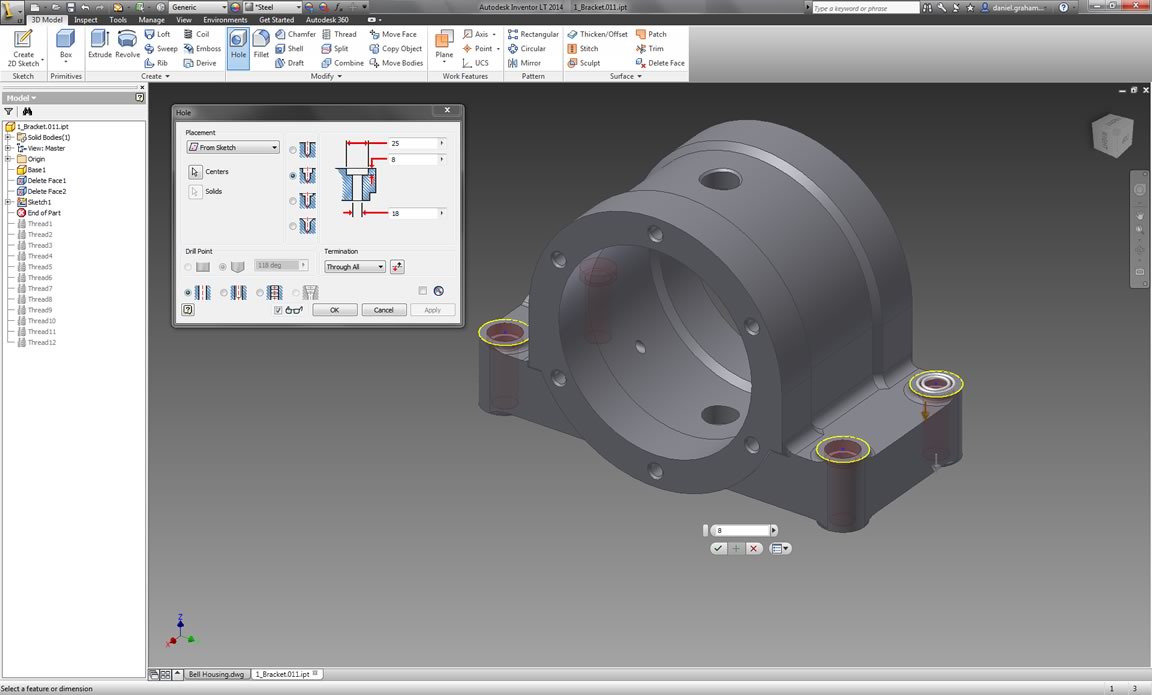 Primarily marketed at animation professionals, Maya is useful for many aspects of 3D modeling, especially in terms of mathematically smooth surfaces and shapes.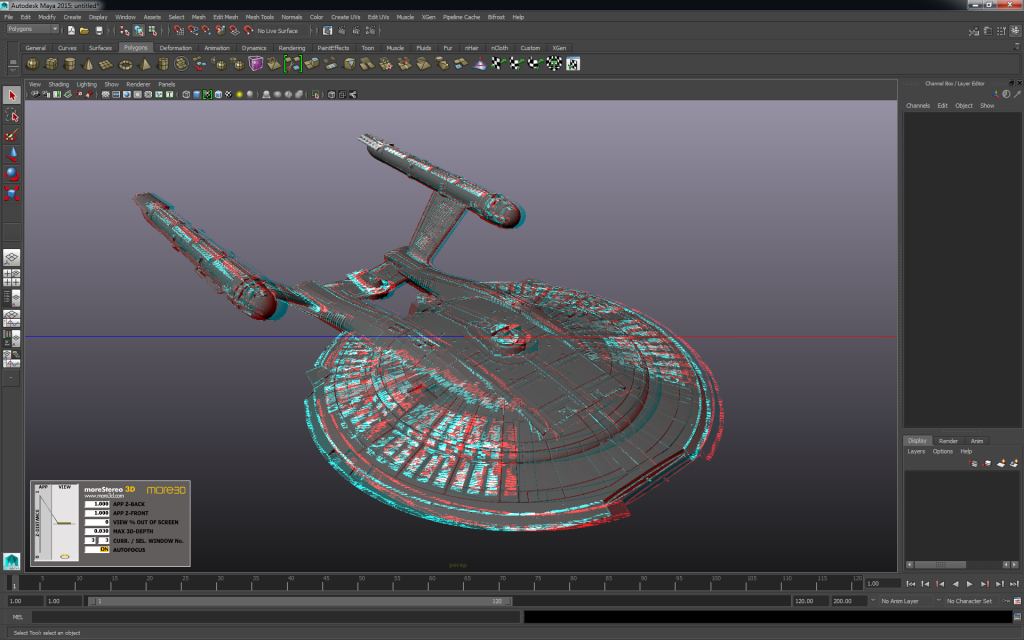 Another program that focuses on animation, 3DS Max offers some great 3D modeling features such as shading tools, parametric mesh modeling, and polygon modeling.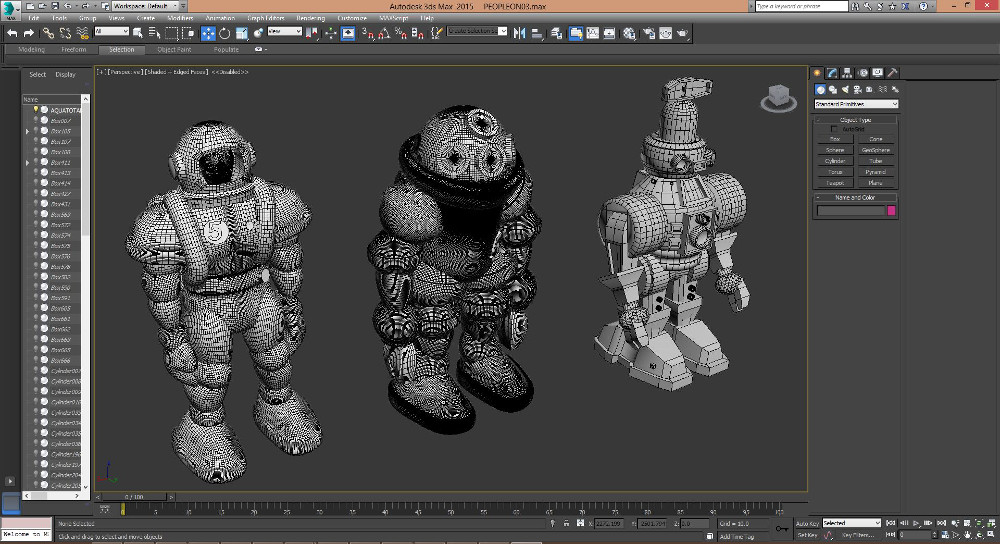 This is an extremely powerful 3D modeling tool that lets you create complex 3D designs. Cinema 4D's quite flat learning curve makes it approachable for beginners intimidated by software with advanced features. The program is regularly updated with free service packs, which help to optimize how it runs on various operating systems.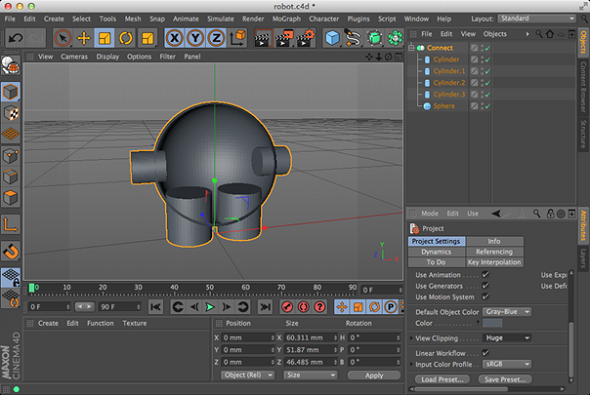 OpenSCAD takes a programming approach to 3D modeling, making it a unique addition to this list of 3d printing software tools. Instead of the traditional interactive modeling interface, users write code in a script file that describes the parameters of the 3D object. Once you've entered your code, you can view the shapes you've created by clicking a "compile" button.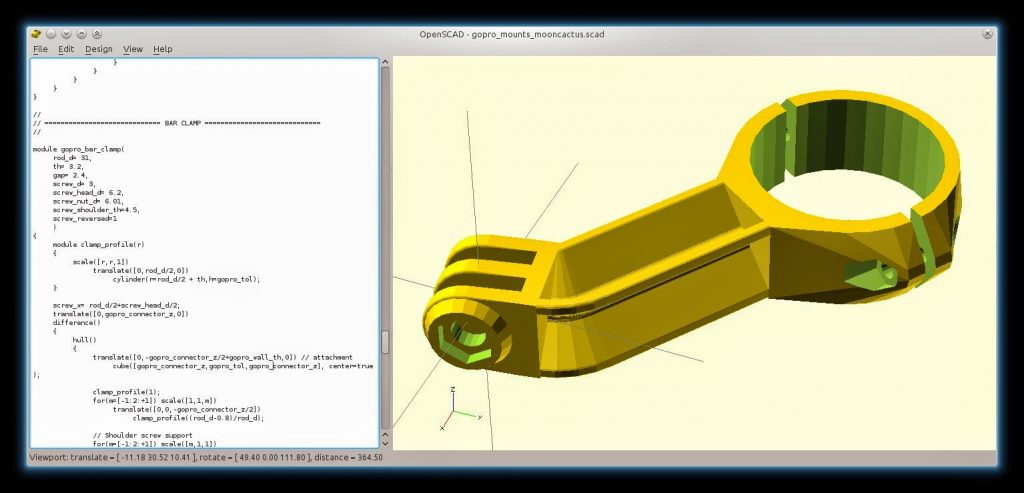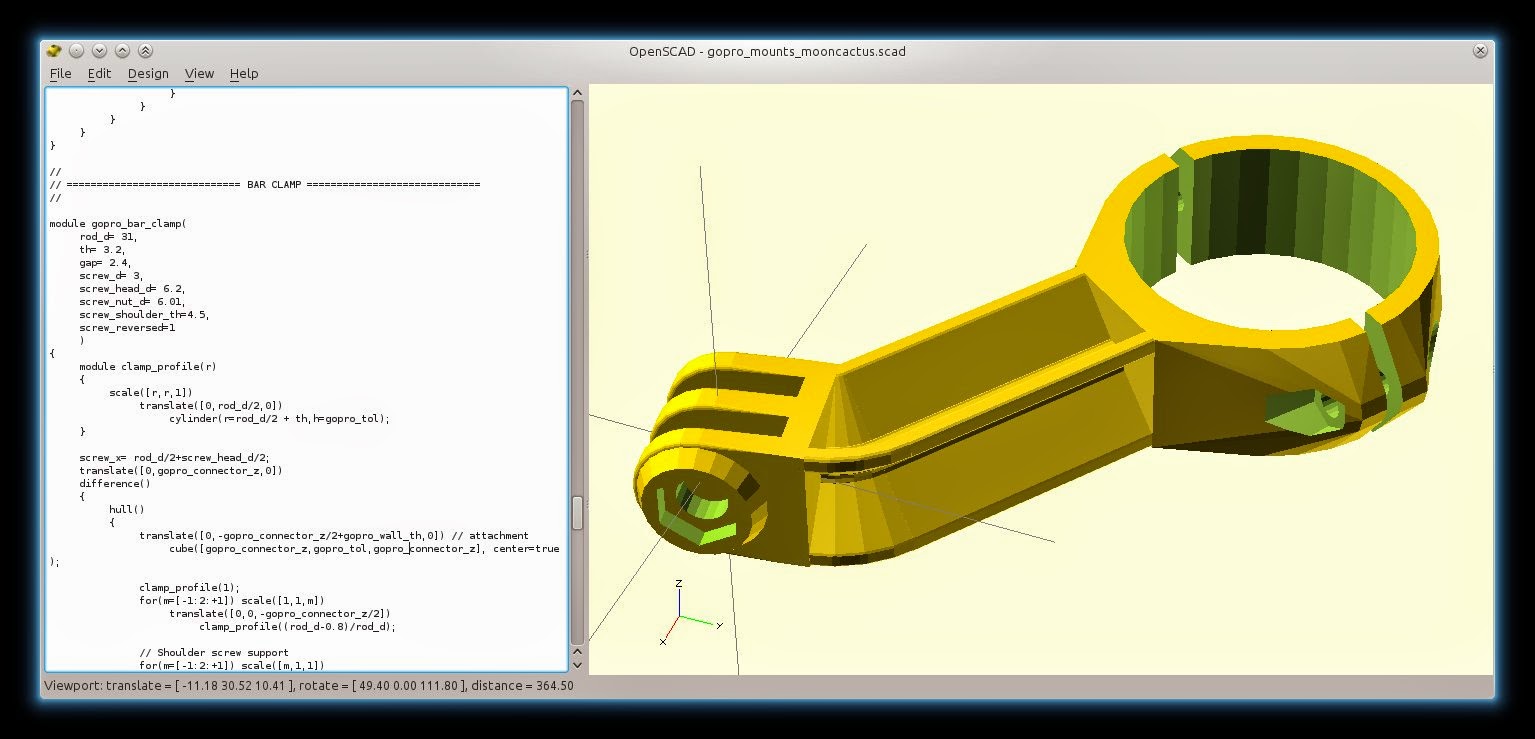 Modo provides creative 3D polygon and subdivision surface modeling tools with a lot of flexibility, allowing you to create both freeform organic models and precision meshes using the same software.  This is a professional-grade program with a range of features designed for advanced 3D designers, and the price reflects this.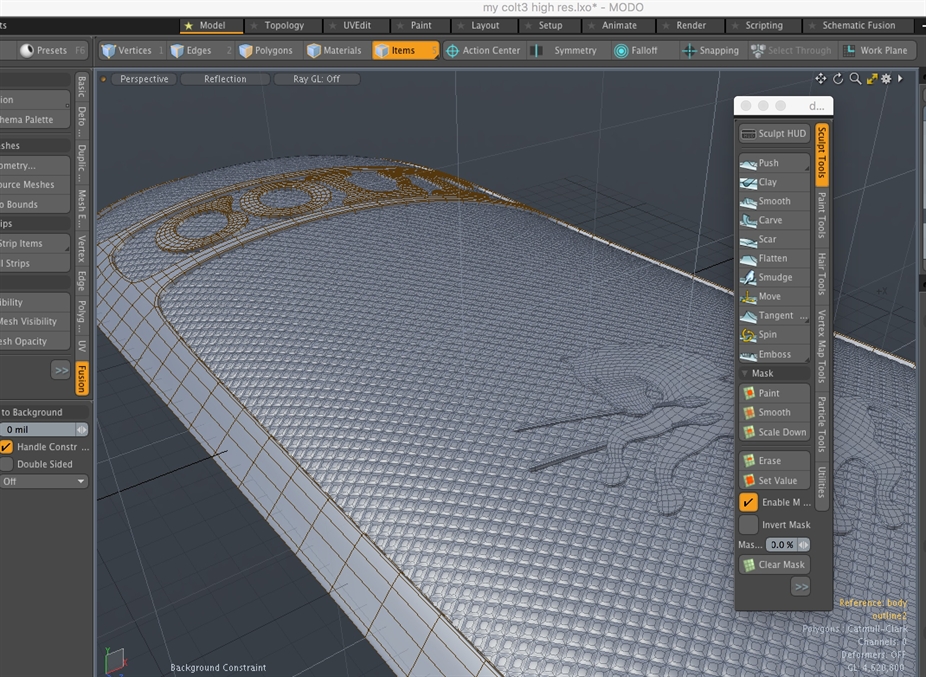 This is a unique addition to the list of 3d printing software tools. Fusion 360 is a cloud-based 3D CAD program that utilizes the power of the cloud to bring design teams together and collaborate on complex projects. Numerous design options are available, including freeform, solid, and mesh modeling.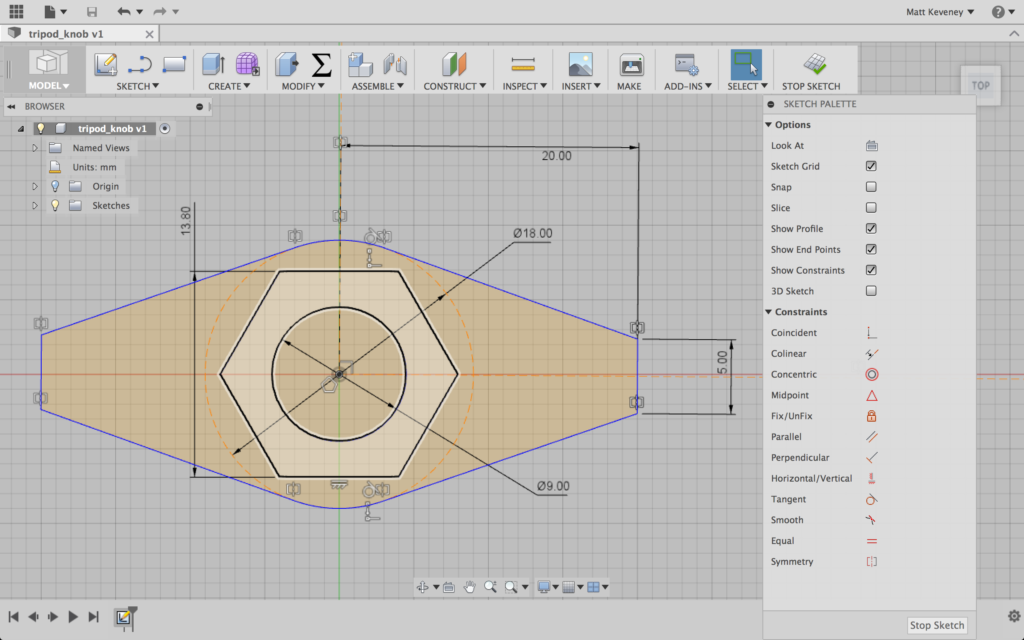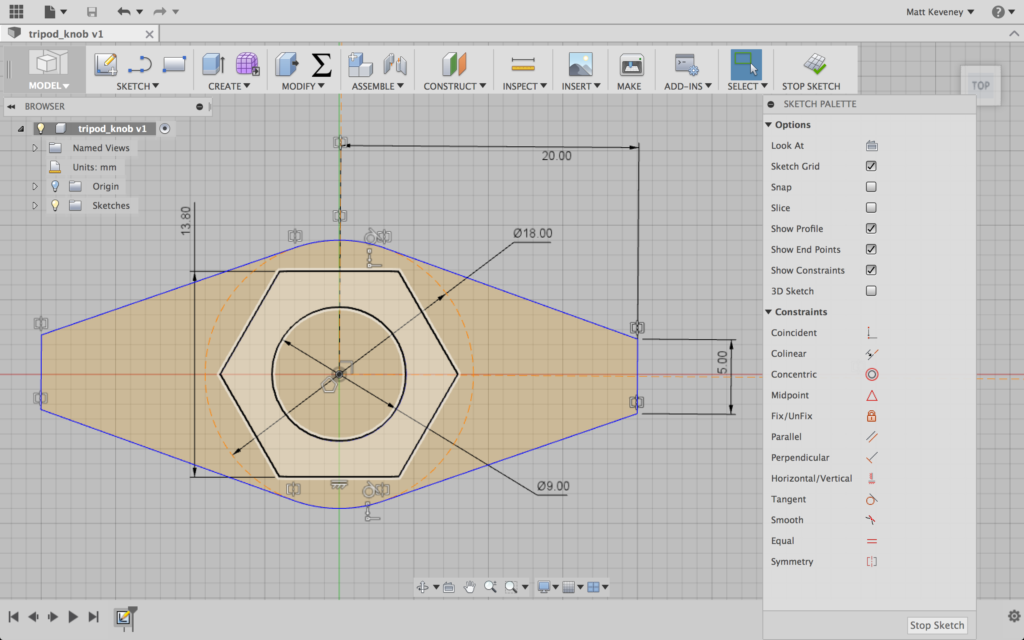 Short for Moment of Inspiration, MoI offers a sleek UI and powerful range of CAD tools for users specializing in polygonal modeling. The program comes with advanced boolean functions that enable quick design of "hard surface" models.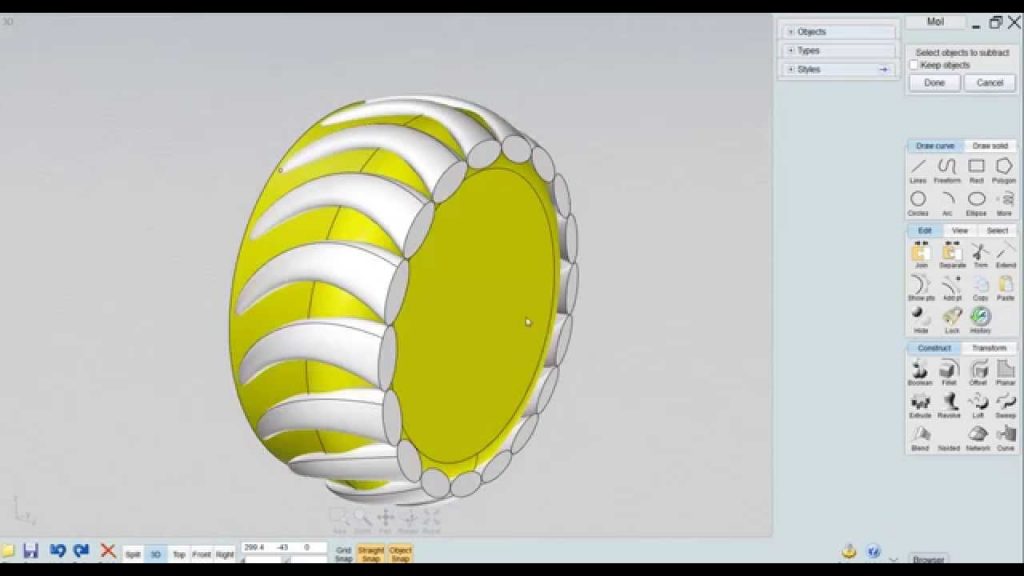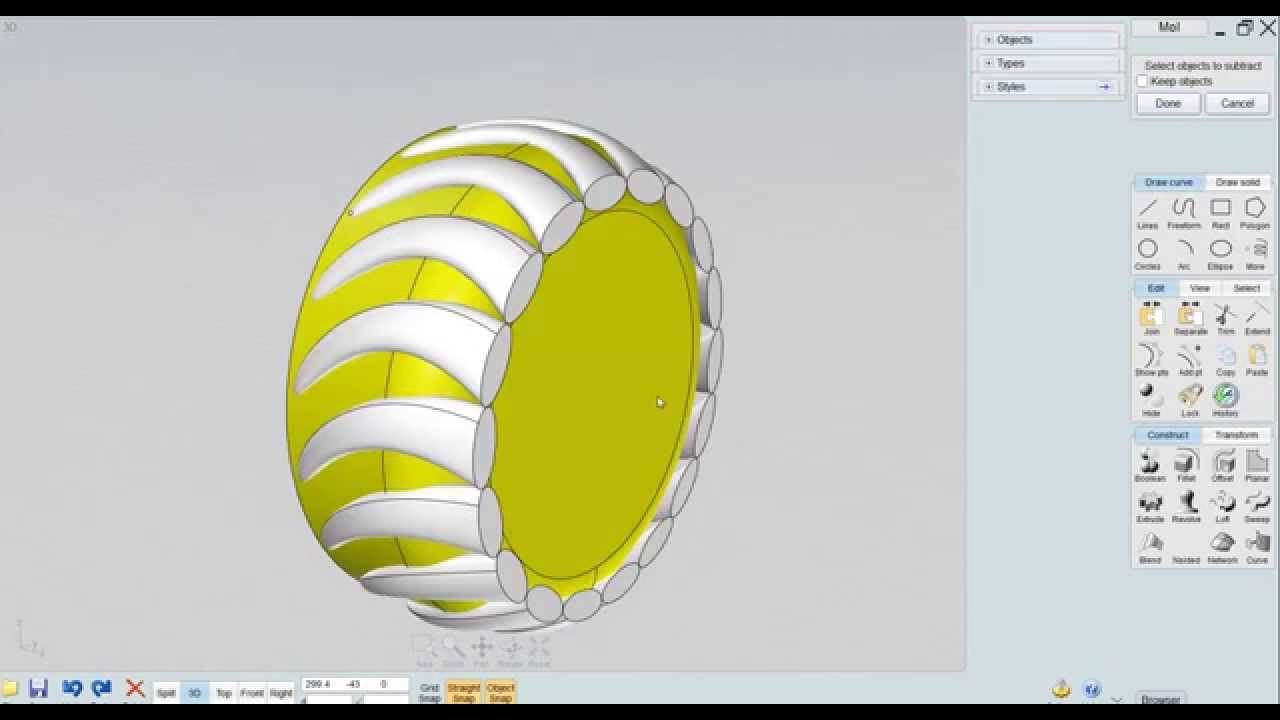 Wings3D is another open-source polygon model tool. It comes with a wide range of mesh and selection tools, and it is open-source.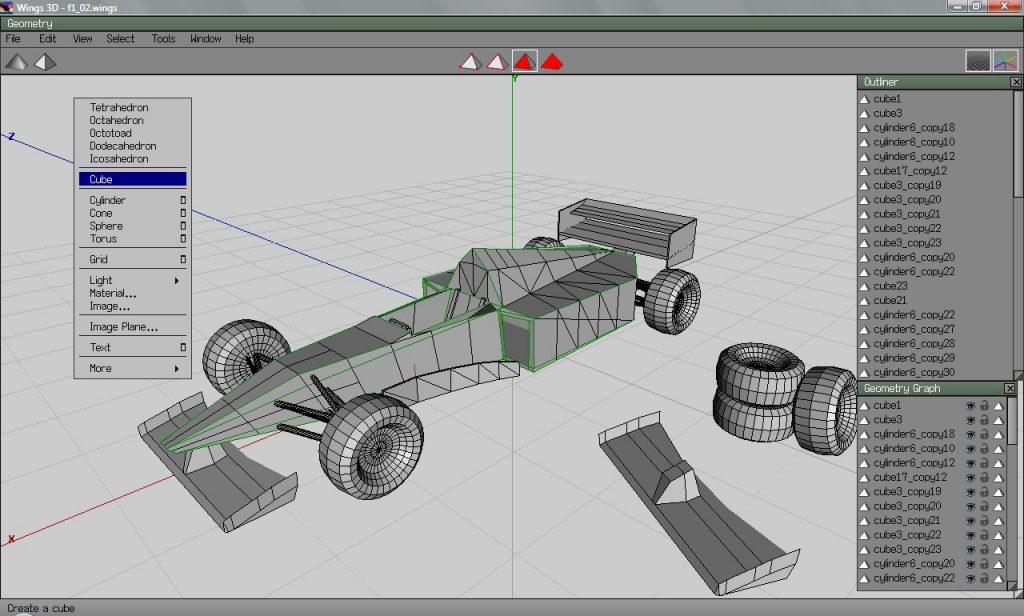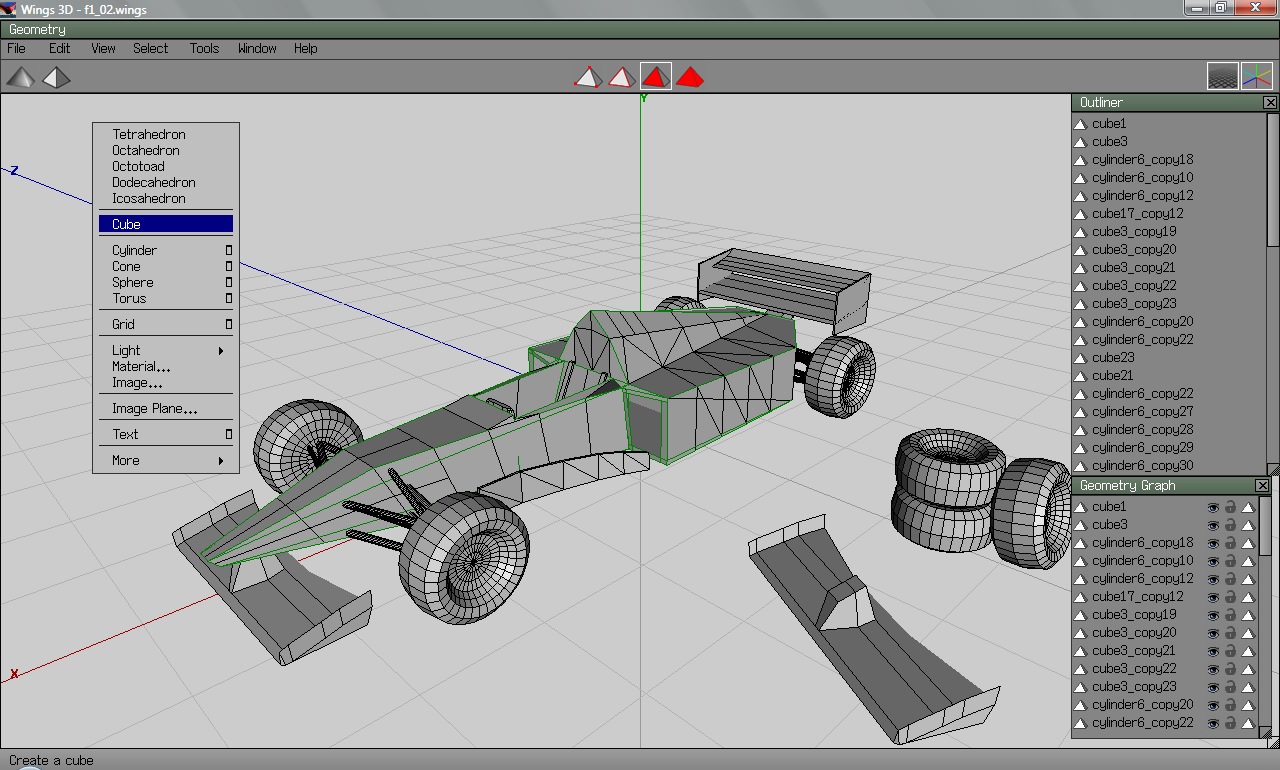 K-3D is a completely free 3D modeling and animation software. The program is extremely versatile and powerful, especially when it comes to polygon modeling.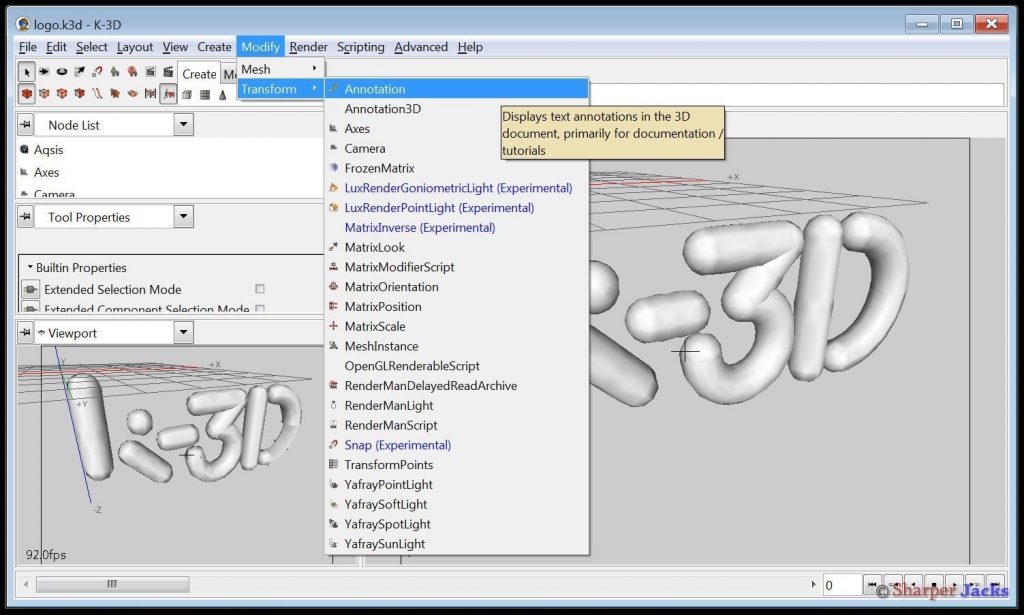 This open-source software is an advanced solid modeling system with interactive geometry editing. It is apparently used by the U.S. military to model weapons systems, showing that it is quite dependable but also very advanced.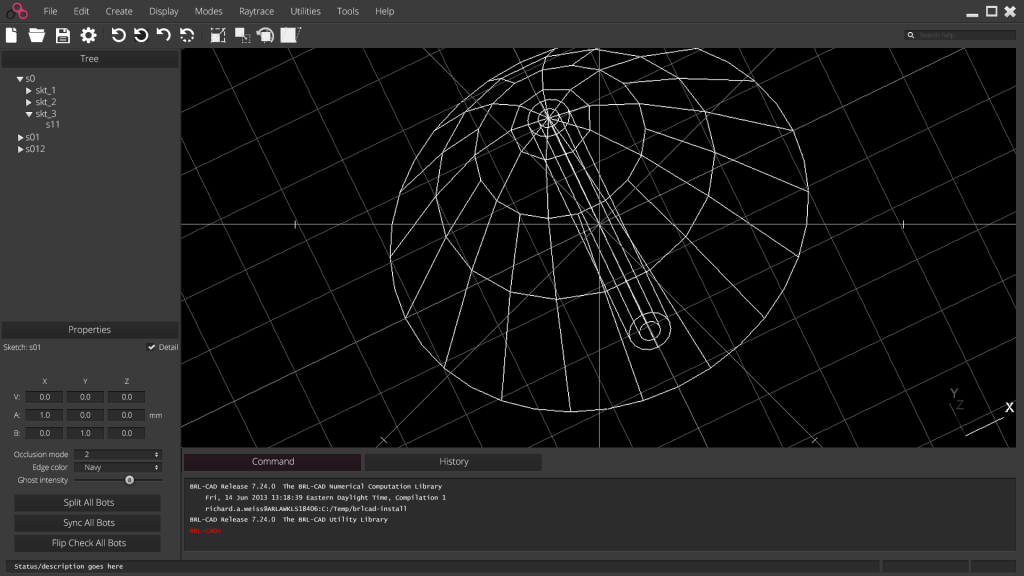 Slicers & 3D Printer Hosts
The second section of this list of the best 3D printing software tools focuses on programs that help one to execute a 3D print. Slicers are the easiest way to go from a 3D model to a printed part because they take a CAD model, slice it into layers, and spit out the G-code that the 3D printer needs to make the model.
Quite apart from being just a slicer program, NetFabb allows you to identify any last issues with your STL files before they get to the slicing stage. This powerful software is available in a professional edition, which users need to now download as a free trial, even if they only require the basic slicing features.
This open-source slicer software supports three different slicing engines; Slic3r, CuraEngine, and Skeinforge. Repetier can also handle up to 16 extruders with different filament types and colors simultaneously, and you can visualize your end result before printing. There is a lot of customization and a lot of tinkering involved, making Repetier ideal for more advanced users. You also get remote access to your printers with Repetier host.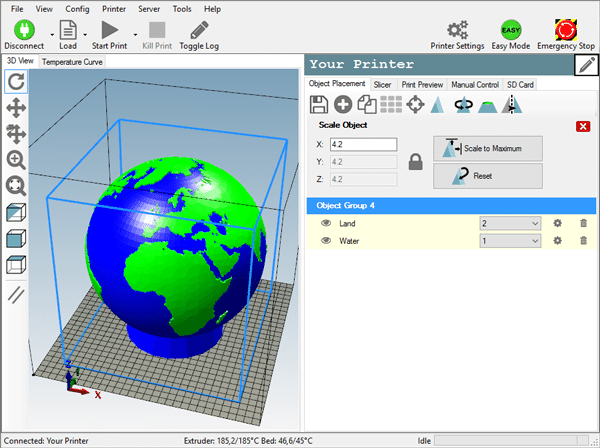 Simplify3D is an extremely powerful premium slicing tool that helps you drastically improve the quality of 3D prints. Not only does Simplify3D slice your CAD into layers, it also corrects any problems with your models and allows you to preview the end result, helping to further identify any other issues. Advanced users will need to decide if the premium features are worth paying for compared to open-source slicers.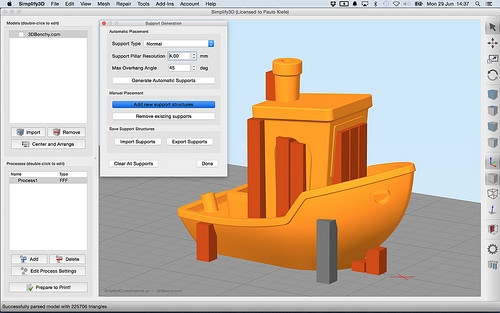 This open-source software includes real-time incremental slicing, 3D preview, and more. It is one of the most widely used 3D printing software tools. The incremental real-time slicing ensures that when you change a setting, the slicing doesn't need to start from scratch. Only the G-code for affected parts is recalculated. The end result is a fast, flexible, and precise slicing program.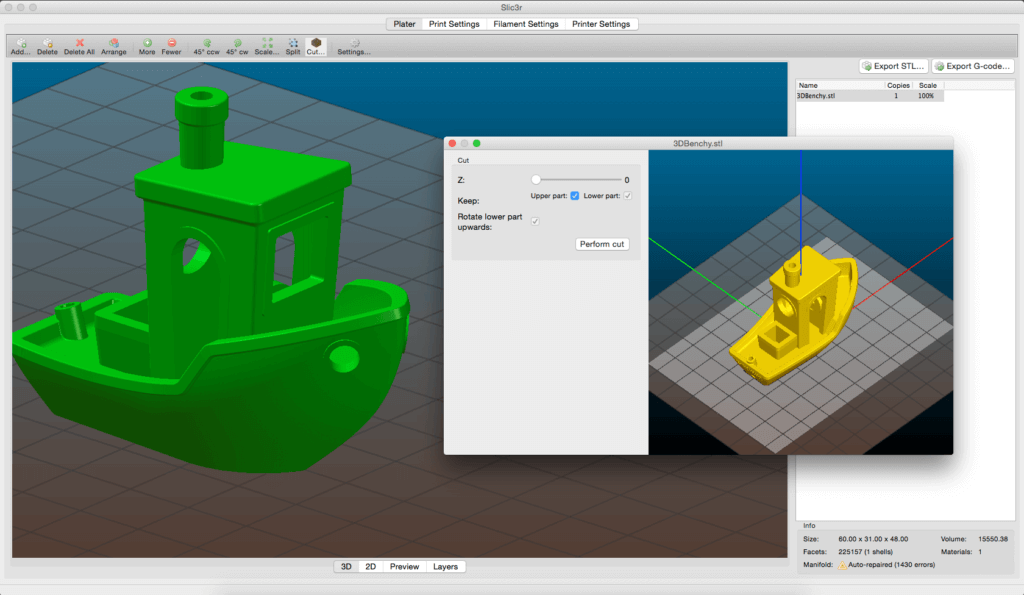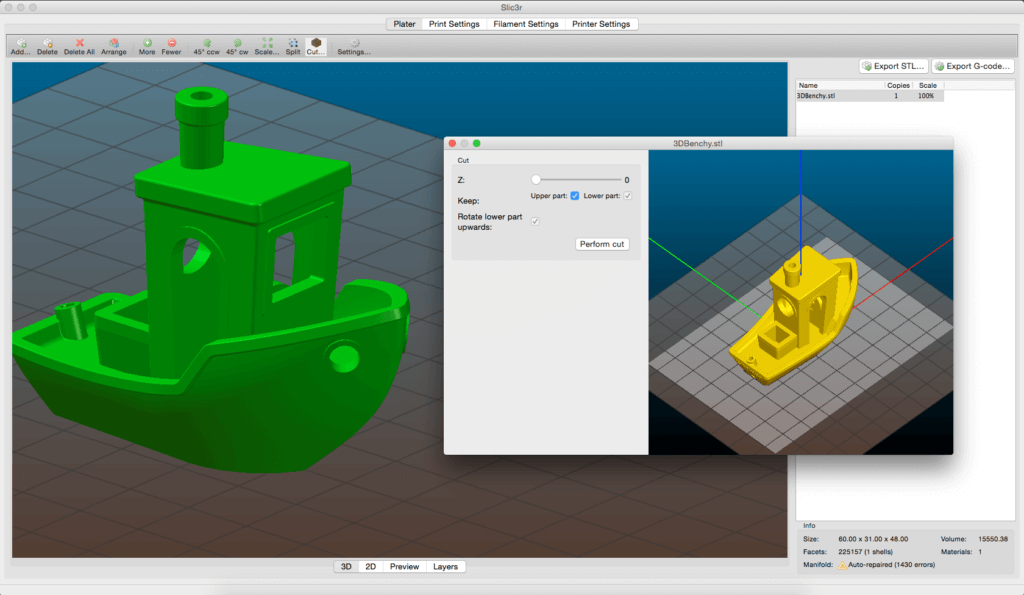 Despite its name, Cura can be used with almost any 3D printer because it is an open-source slicer. The program is ideal for beginners because it is intuitive and fast. Most of all, it's easy to use. More advanced users can access a further 200 settings to refine their prints.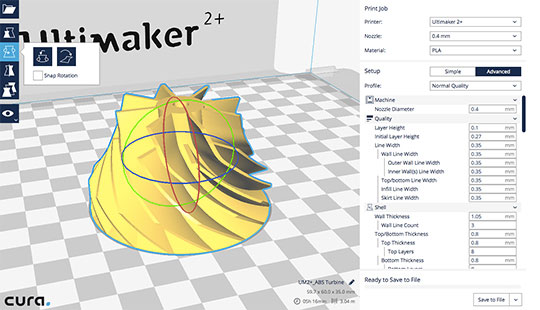 CraftWare is another hassle-free slicer suitable for beginners. The free software efficiently converts your 3D digital model into the G-code for 3D printing. There is also a really good visualizer with this software that enables you to identify any possible areas of the model that need modifying.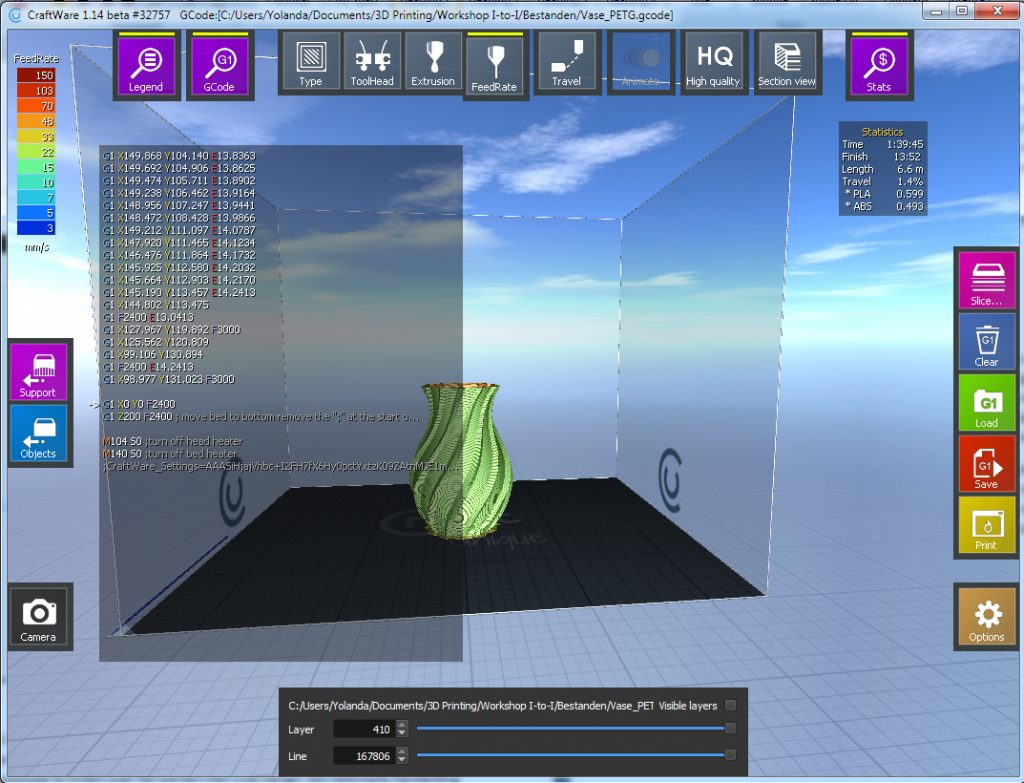 This slicing software does its job well, although the user interface is somewhat basic. Still, if you just need a slicer that delivers great results, use KISSlicer. Note that the basic version is for single-head machines only. You'll need a PRO version for multi-head machines.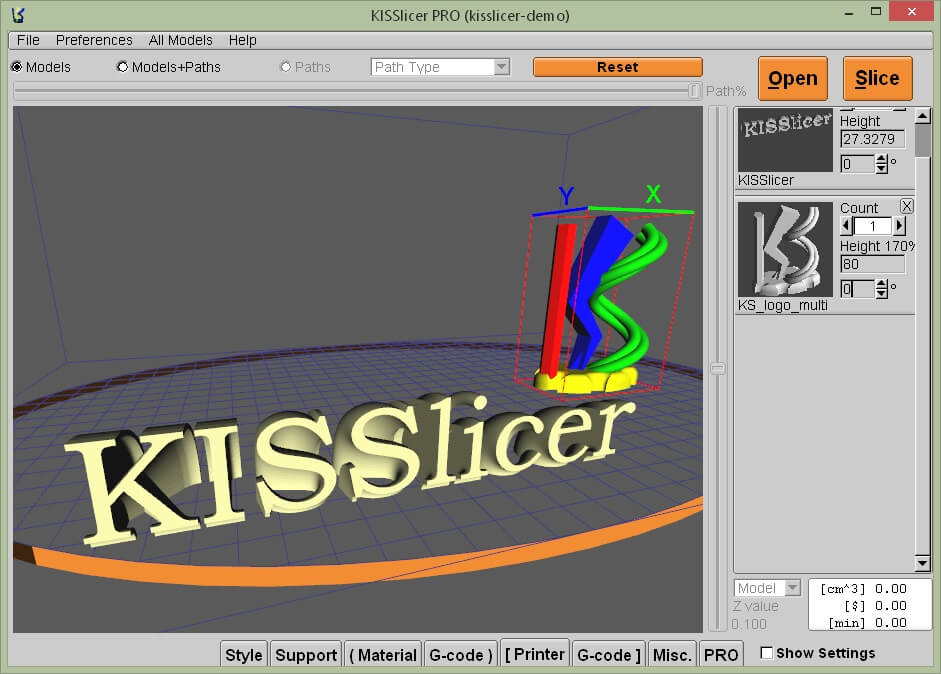 ReplicatorG is another unpretentious slicing program. It uses Skeinforge as its slicing system, though, meaning it's a bit dated. On the other hand, it's still perfectly adequate at what it does. This software works on the MakerBot Replicator, Thing-O-Matic, CupCake CNC, RepRap machines, or generic CNC machines.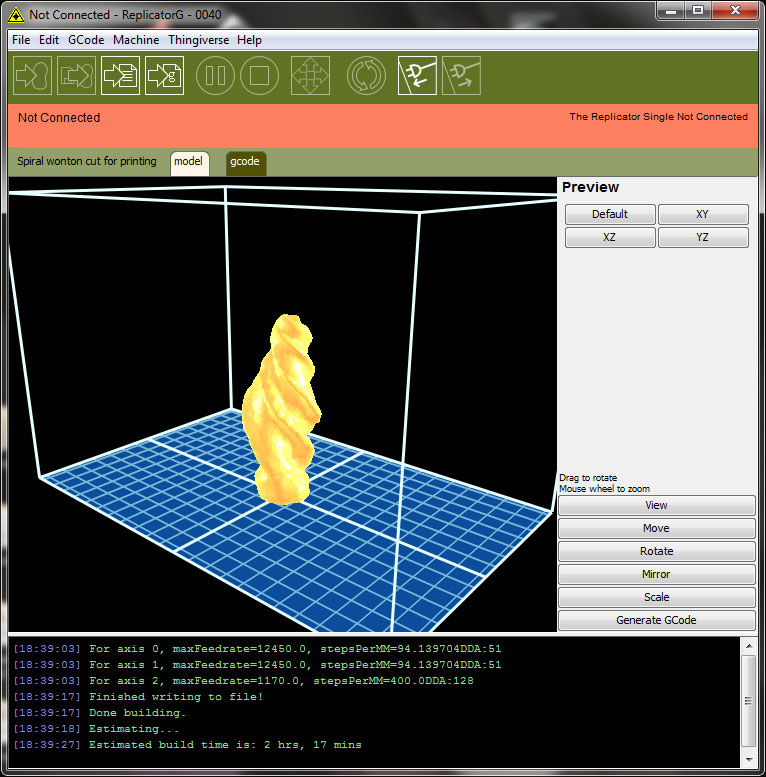 Skeinforge
This chain of Python programming scripts converts 3D STL CAD files to G-code. It is rather dated now and has been replaced by much faster slicing software but deserves an honorable mention.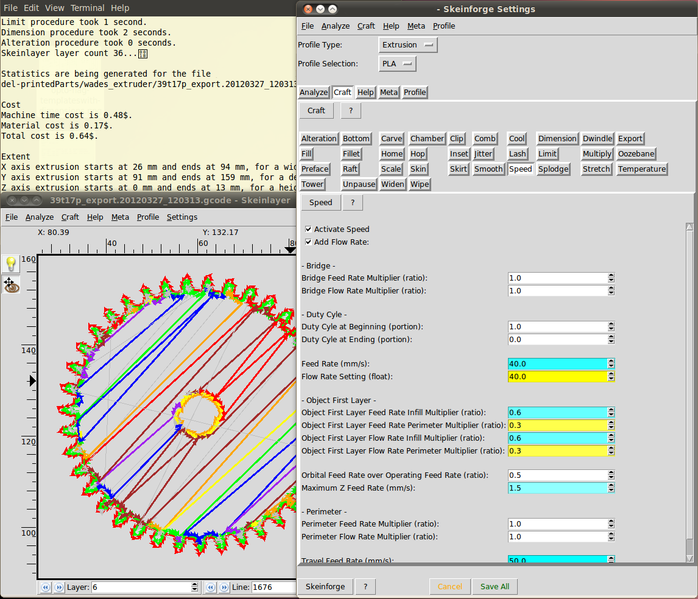 This nifty cloud 3D printer management software comes at a cost. The essential idea is the management of the entire 3D printing process with one platform. Users can edit and repair designs, slice STL files from the cloud, and even send files for printing from anywhere in the world. The software also features the capability to share CAD files.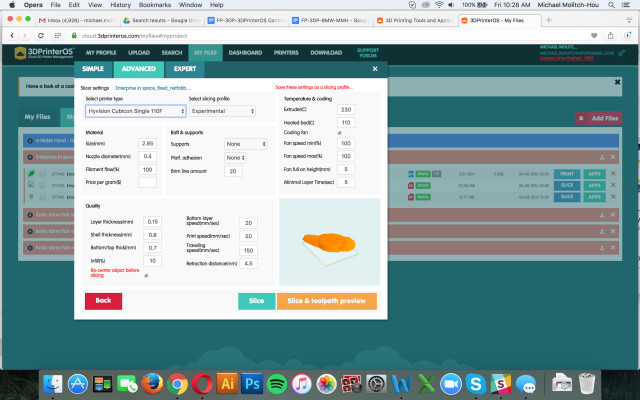 Note that there are a couple of other platform-dependent slicers available, including ones for Makerbot 3D printers and Up! 3D printers.