With the help of 3D printer manufacturer 3Ding, a group of students have printed an operational mini-Satellite. The students from Hindustan Institute of Science and Technology developed the 33 gram nylon satellite as part of NASA and Cubes In Space initiative. They've dubbed the cube-shaped, mini-satellite Jai Hind 1-S.
3Ding helped print the cubical satellite. They claim it's the lightest satellite to ever be part of a NASA launch. It will hopefully launch into space on August 24th.
The team consisted of teenage students, ages 11-18, as the rules of the competition stipulated. Hari Krishnan (Project Lead), Amarnath (Hardware and Software Engineer), Giri Prasad (Test Operation Engineer) and Sudhi G, (Structural Engineer) were the main members who also received assistance from Professor Dinesh Kumar. This is the team's second foray into satellite design and space technology. They originally produced another satellite in 2017, however, this one is far more durable, capable of lasting a full 24 hours in space compared to the original's 12 minutes.
Building the Satellite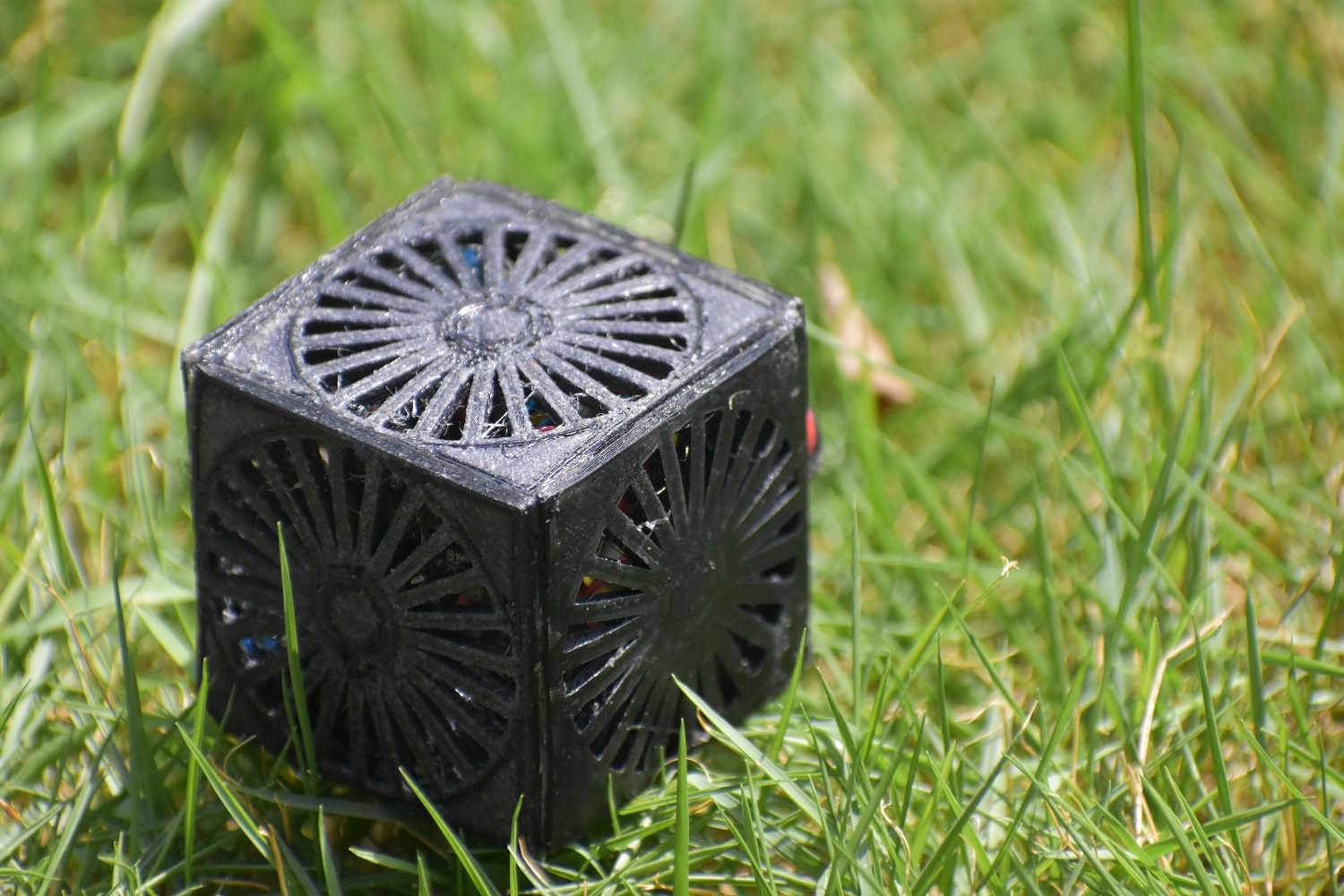 "Since Nylon is lightweight and has high heat and abrasion resistance, it aligned with our goal of making the lightest satellite possible," said Krishnan. "Our application required small size production of Nylon, so no conventional methods made sense and hence we decided to try 3D Printing. The 3Ding team provided valuable design suggestions which helped us in designing an effective model. Since 3D Printing is quicker and cheaper with respect to our application, we were able to try 2 -3 design iterations before arriving at the final design. I was amazed to see that the whole 3D Printing process took only about 5-6 hours."
Aside from serving as a field test for Nylon in space, the satellite will also measure humidity, pressure and temperatures. While the satellite is up in micro-gravity, the team will measure its trajectory using velocity and acceleration.
NASA has been quite fond of crowd-sourcing and hosting competitions for new space projects. It is a very efficient way to arrive at various brilliant ideas straight from dedicated enthusiasts. Thus, with competitions like the 3D printed habitat in space, NASA and many student teams are leveraging additive manufacturing in new and exciting ways. The joint effort may yield the future of space travel, so stay tuned.
Featured image courtesy of 3Ding.