If you've ever dreamed of having a 3D printer that you can fit inside your pocket (for some reason), then we have some great news for you, because Anycubic has announced the upcoming release of their latest resin printer… and it is very small indeed.
The diminutive Anycubic MicroLED 3D printer measures just 175mm in height, and marks the first collaboration between Anycubic and JBD, a leading manufacturer of MicroLED displays.
Before we get to the details, here is a size comparison between the MicroLED resin printer and some beverage cans of familiar sizes for your optical reference.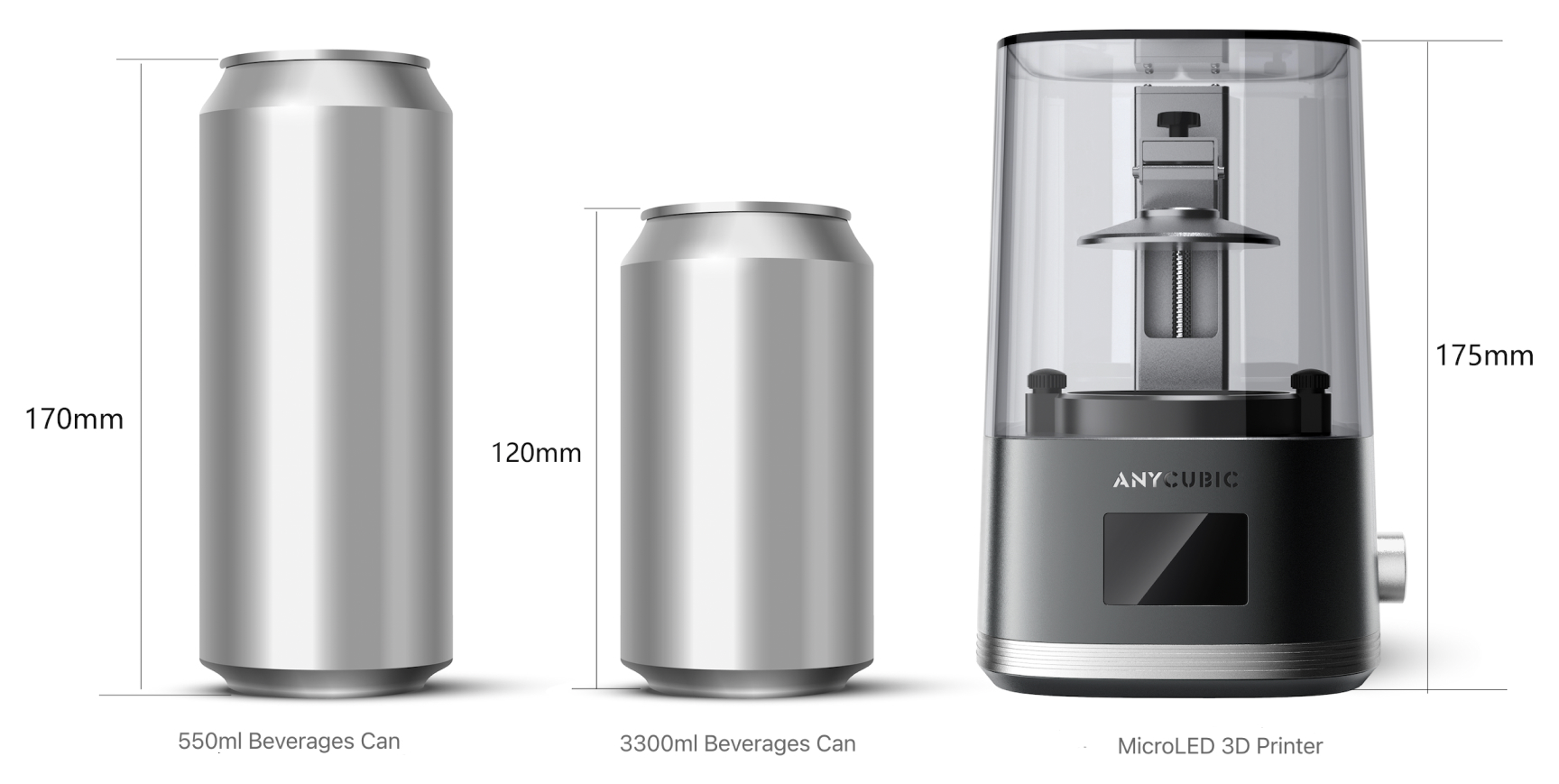 "Constantly exploring new application areas is what keeps JBD moving forward. In this cooperation with Anycubic, JBD will follow the same commitment to providing customers with high-quality MicroLED products," said Dr. Li Qiming, the founder and CEO of JBD.
"And based on this, we will accelerate the promotion of more leading-edge MicroLED technology products and constantly surpass the benchmarks we have set, pushing further the innovative boundaries of the industry."
Details
The MicroLED 3D printer will be equipped with JBD's UV MicroLED Display and the latest adjustable 0.3CC light engine from JBD.
The MicroLED 3D printer features high accuracy, low- energy consumption, and a long lifespan at a competitive price. It can print details as small as 10µm due to the high pixel density (>6000PPI) MicroLED micro-display. The energy consumption during operation is a mere 6W.
The light module from JBD enables the MicroLED 3D Printer to work over 20000 hours, highly extending the lifespan. The 0.13-inch ultraviolet (UV) light engine of the MicroLED combined the features of small size, high contrast ratio, and ultra-low power consumption. It plays an essential role in making this pocket-sized 3D printer.
JBD's MicroLED is manufactured using its semiconductor hybrid integration technology. It is a well-established technology and is manufactured by combining inorganic III-V light-emitting material LEDs with a silicon-based CMOS backplane.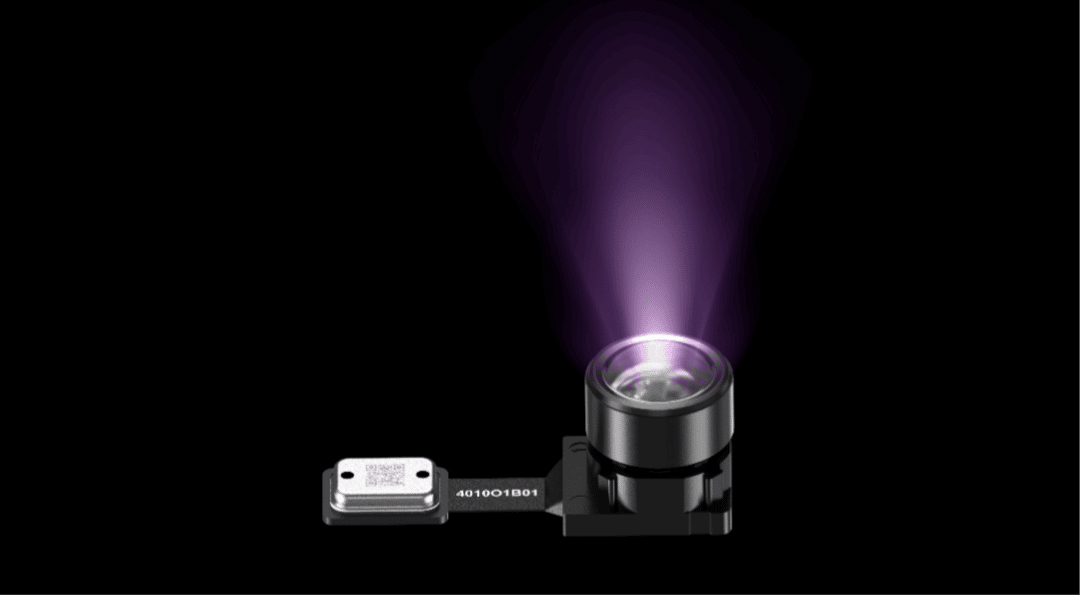 The printer is perfect for tasks requiring fine details (like jewelry making) but also print high-precision tasks such as the production of prototype parts for aerospace, medicine, and other high-tech fields that require high printing accuracy.
"We have been following the concept of developing accessible, practical, and innovative products," said a spokesperson for Anycubic.
"The cooperation with JBD demonstrates our creativity in product development and the progress that we have made in producing portable 3D printers. It will enable us to go far in unleashing people's creativity and making people enjoy the freedom in creation."
The consumer-grade MicroLED 3D printer will give users a new view of 3D printing and MicroLED technology.
It will thoroughly demonstrate both companies' advantages in their respective fields and boost the development of each other's industries.
Did we mention it looks cute also? It's a nice bit of product design, we're sure you'd agree.
The product will be unveiled at the TCT Asia Exhibition in August and the CIOE Expo in September in 2022, and we will update you with more details of the printer as the release draws near.