Drone technology is having a major surge in popularity these days. From Amazon's drone delivery systems to GoPro drone footage, these flying devices are allowing new applications every day. China-based company DediBot appears to have taken notice and put a new twist on the concept. Their new 3D printing drone technology opens up a new field called open-ended additive manufacturing (OAM).
The idea is still at the concept stage as of now. However, the company sees a bright future for the idea.  Dedibot's 'Flying Elephant' printer is more than just a novelty experiment. It represents a large increase in potential. One of the advantages being how it allows for a nearly unlimited build volume limited only by work space. This could eventually serve as a great boon to construction and repair efforts on tall structures.
Theoretically, the only limits of the system appear to be the battery life of the device and materials. It also operates without an enclosure. The company has cast a wide net for their ambitions, touting its applications in aerospace and underwater situations.
Open-Ended Additive Manufacturing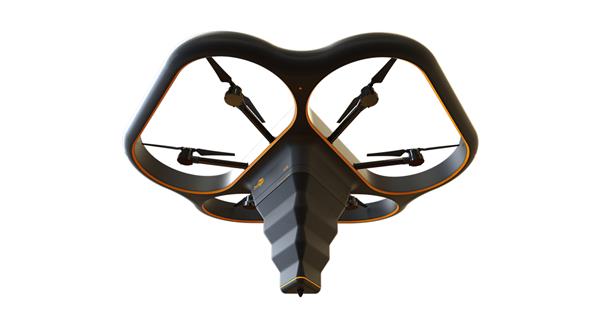 DediBot has stated that open-ended additive manufacturing's purpose is "to use UAVs [unmanned aerial vehicles] as the print execution units, while still maintaining a very high print accuracy, to achieve rapid prototyping of large…structures."
The use of drones in the printing and construction process is not entirely new, however, using them as the printers themselves is an original concept. That said, the concept does raise a few concerns. For one, how would wind conditions alter their accuracy? As of yet, DediBot have not even announced how many materials their prototype can use.
Regardless, the company is enthusiastic about the idea and the concept itself is promising enough. Eventually, we might see it developing further. The applications of the system are fascinating, so there's no doubt this isn't the last we'll hear of them.