The Drone Bird Company, a Dutch technology firm, has developed ultra-realistic Falcon-shaped drones using 3D printing technology.
By utilizing additive manufacturing the company has reduced production costs, increased versatility in design, and accelerated delivery time.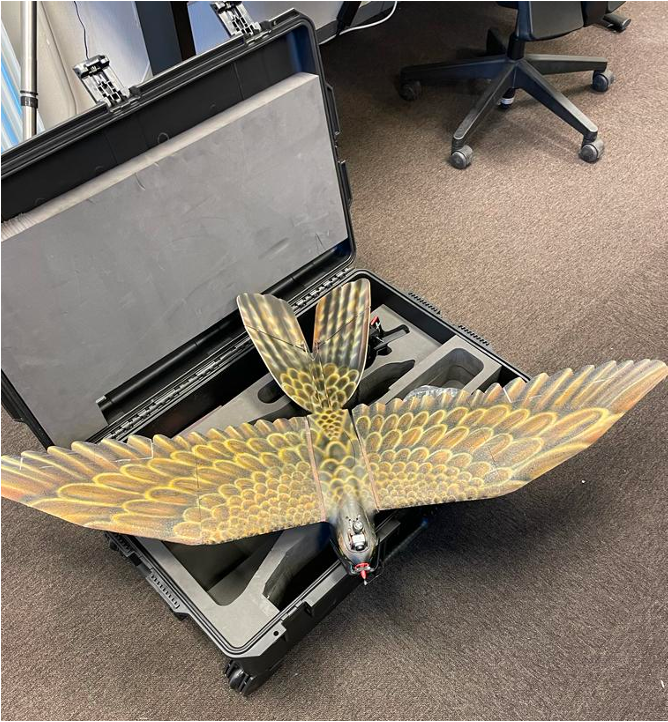 The drones are designed to mimic a bird of prey and are primarily used as a bird control measure in the agriculture and aviation industries. If you've ever spent a while on Google Images browning pictures of "bird strikes on aircraft", you'll know why birds and aircraft don't mix.
Robotic Birds
The realism of the drone's design makes it effective in deterring wildlife and bird populations from airfields, and it can also be used to assess livestock, deter predators, and check irrigation systems remotely.
Initially handmade with fiberglass and epoxy, the Drone Bird Company optimized its production process with AM to produce printed birds made from materials with high strength, thermal stability, buoyancy, quality sunfish finish and detail. The printed birds require 10% less material per build when compared to the handmade variants.
Faster Manufacturing
The speed at which parts can be manufactured and tested has allowed for more rapid prototyping of components, enabling the firm to meet new challenges and pursue novel ideations of the product while retaining design freedom in shape, material attributes, and wall thickness.
The Drone Bird Company's 3D printed Falcon-shaped drones offer a long-term, humane, and sustainable bird control measure in designated locations. With their impressive capabilities and realistic design, these drones are set to revolutionize the bird control and agricultural industries.
Come and let us know your thoughts on our Facebook, Twitter, and LinkedIn pages, and don't forget to sign up for our weekly additive manufacturing newsletter to get all the latest stories delivered right to your inbox.