Seattle-based 3D printing software company Dyndrite Corporation has found itself quite a few prominent investment partners. However, most interesting is Gradient Ventures, leading the series A round for $10 million. As a Google subsidiary, Gradient Ventures, focuses on funding AI-focused operations. With the funding, they aim to make software that can close the growing gap between AM software and hardware.
Dyndrite has been operational in the field for quite a while. According to the company, Dyndrite's Accelerated Geometry Kernel is the world's first fully GPU-native geometry engine. The Dyndrite Additive Toolkit, the first application built on the new kernel, enables a streamlined CAD-to-Print workflow that unlocks the power of GPUs to introduce new levels of productivity and efficiency in the additive manufacturing industry. Google is probably looking to enhance these capabilities with intuitive AI.
"With its revolutionary geometry engine and Additive Manufacturing Toolkit, Dyndrite is poised to transform additive manufacturing," said Carl Bass, private investor and former CEO of AutoDesk. "It's exciting to be a part of this disruptive step forward."
Other investors include Cota Capital, Amplify Ventures, the House Fund, and Carl Bass.
Gradient Ventures & Dyndrite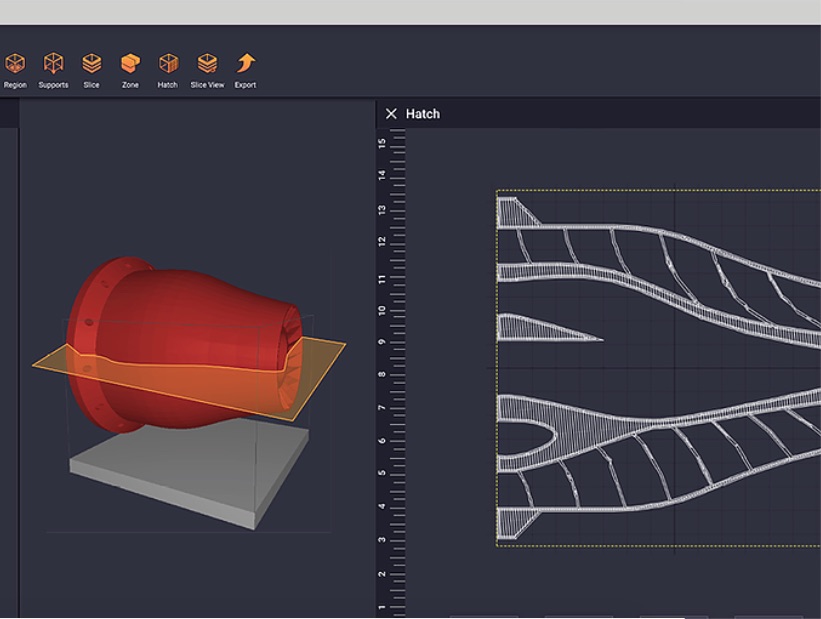 This is also not the first time Google has gotten involved in 3D printing technologies. They previously invested in VR apps and printer manufacturing companies like Desktop Metal. On the topic of why they were specifically funding Dyndrite:
"We are at a unique point in time where innovative manufacturing hardware has outpaced its software counterparts," said Anna Patterson, VP of Engineering for Google and Managing Partner at Gradient Ventures. "Dyndrite is a new platform that takes into account modern computer architecture, modern design needs, and modern manufacturing capabilities."
With the Series A round, Dyndrite will be able to release a beta version of the company's product line. Although, the line has been under development for over three and a half years, the funding can get them the personnel they need to finish it. It will also enable them to up their engineering, marketing, sales and support functions.
As 3D printing hardware has upped its ante across the board, software has lagged behind. No doubt, this also the gap that Google feels it can fill with sophisticated AI through Gradient Ventures. "We are entering the next phase of our company and are excited to play our role in fostering the evolution of the design and manufacturing industries," said Harshil Goel, Dyndrite's co-founder and CEO.
Featured image courtesy of Dyndrite Corporation.