Researchers from Harvard's School of Engineering and Applied Sciences (SEAS) and the Wyss Institute for Biologically Inspired Engineering at Harvard University have successfully created a functional heart ventricle using a unique fiber-infused gel ink that imitates the rhythmic beating of a human heart.
This innovative ink, known as Fiber-Infused Gel (FIG) ink, enables heart muscle cells to be 3D printed in the shape of a ventricle, allowing them to beat in coordination, mimicking the behavior of a real human heart chamber.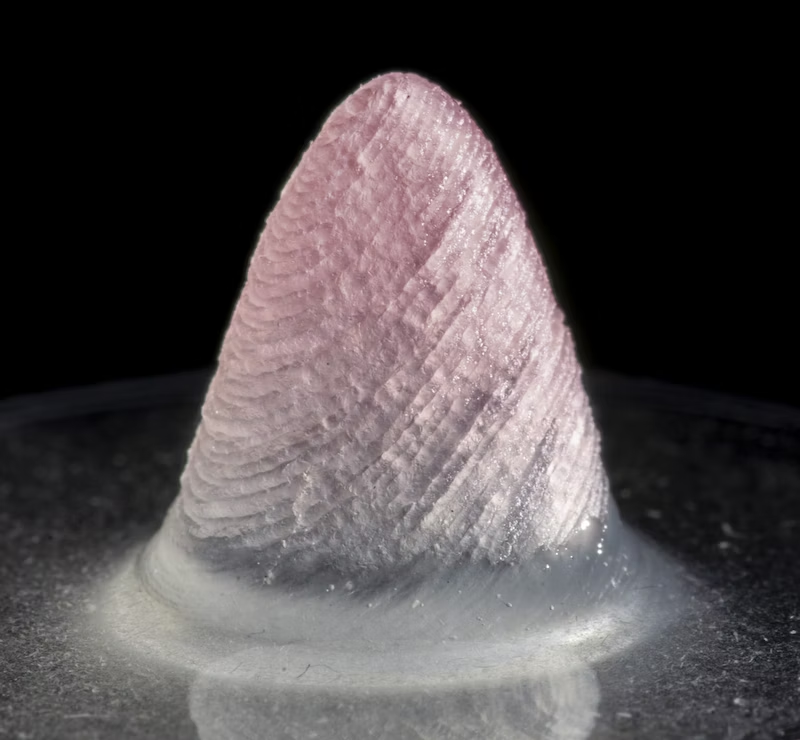 The FIG ink's unique properties stem from its ability to maintain a 3D shape without the need for additional support materials or scaffolds. The researchers achieved this by using a novel rotary jet spinning technique to create microfiber materials that resemble cotton candy. These fibers were then incorporated into a hydrogel ink. By controlling the printing direction, the researchers could guide the alignment of cardiomyocytes, the cells responsible for heart muscle contractions, within the 3D-printed structure.
Through electrical stimulation, they observed a synchronized wave of contractions in alignment with the fiber direction, closely resembling the pumping action of real heart ventricles. This research opens up possibilities for creating heart valves, dual-chambered miniature hearts, and more, potentially revolutionizing the field of regenerative therapeutics.
The researchers believe that FIG ink is just one of many tools they are developing to advance additive manufacturing in the quest to build human tissues and organs for medical purposes. Their work demonstrates the potential of 3D printing to replicate complex organ structures and functions, offering a promising avenue for drug safety testing and predicting clinical outcomes.
You can read the full research paper, titled "Fibre-infused gel scaffolds guide cardiomyocyte alignment in 3D-printed ventricles" in Nature Materials at this link.
Come and let us know your thoughts on our Facebook, Twitter, and LinkedIn pages, and don't forget to sign up for our weekly additive manufacturing newsletter to get all the latest stories delivered right to your inbox.