Markforged has just announced its own additive manufacturing university program on-site, at their HQ. The 3D printer manufacturer is looking to provide all sorts of educational materials and tutorials for manufacturers everywhere. As a result, the company has put up tons of resources on their website, via a free library. The university program hopes to further the interest and knowledge for additive manufacturing within the wider world.
The company wishes to teach both the basics and the specifics of 3D printing and additive manufacturing. The Markforged university program is targeting their (primarily industrial) customers so that they can better apply themselves to the company's devices. As such, the course will primarily be about the companies own patented technologies and how to best use them.
Manufacturers and customers are able to access the educational resources through Markforged's AM University onsite, at Markforged HQ, or online via their site. The HQ in Boston offers single and multi-day workshops throughout the year. Similarly their vendor program is also open to visiting the clientele, offering custom-tailored content. Users can access the online library for free, which contains on-demand resources for building up the nuts and bolts knowledge. It contains design guidelines, best practices and use cases for applications, and much more.
Additive Manufacturing Education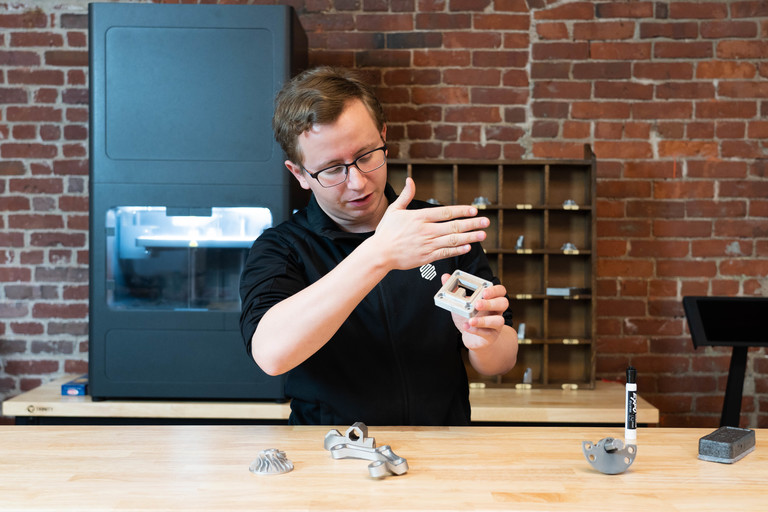 The reason for creating such a resource isn't entirely out of the blue. There is a gap in the knowledge about 3D printing which is preventing wider adoption. And so, companies are now taking the additive manufacturing education into their own hands.
The program does have some very enticing details in its favour. For one, users get access to the company's own designers and engineers and their resources. Also, while it only deals in Markforged's own technologies, this gives it a lot more focus and relevancy to a customer's own set-up. In other words, the level of focus is not necessarily a bad thing.
It's also a unique AM university program in that it targets manufacturers and customers. Therefore, its skills development and workshop style structure can aid in developing workplace skills. It can offer specific advice that a company might need for its specific needs to develop their products. In fact, the course has a focus on building design for printing skills, which may be beneficial to many firms. Another aspect worthy of note is just how much it focuses on metal additive manufacturing, which differentiates it from other such programmes.
"Markforged Additive Manufacturing University is really about inspiring industry-wide innovation," said Andrew de Geofroy, Markforged's Vice President of Application Engineering. "Once we've helped engineers, designers, and the manufacturing industry build a strong foundation of additive manufacturing skills the potential is nearly limitless."
Featured image courtesy Markforged.