Raise3D has just put up the beta version of their RaiseCloud print management software online. The current instalment allows Raise3D users to remotely monitor and control prints, while further automating their AM workflow. Since it's in its beta stage, users can provide feedback to the company as they use it.
"With the support of beta testers like you, we can enhance our 3D printing technology before a product release. As a participant, you can share your ideas, and together we can create the best possible technology!" Raise3D states.
This new software is part of a bigger wave of various companies expanding their cloud capabilities for printing. Similar, to previous company's efforts, the RaiseCloud is also gearing itself towards businesses by offering security features and high-speed access. It offers a thorough level of monitoring and control throughout the whole creation process while managing a large number of users and clients.
RaiseCloud Features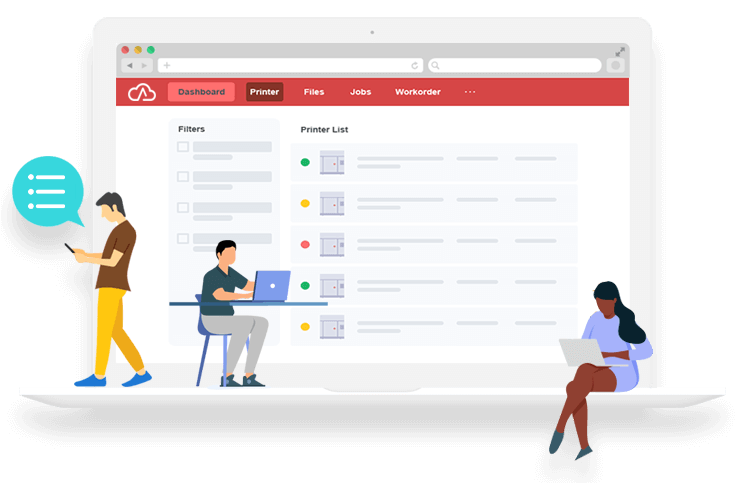 Like most cloud-based printing software, Raise3D are guaranteeing secure storage, thorough monitoring and print automation. The real nuggets of novelty are in the details, however. For example, the company may be the first to offer time lapse recording in their monitoring process. This is sure to be great for showing clients and users the entire printing process in a fancy, presentable way.
As one would imagine, it allows users to link up their Raise3D printers into a single easy to use process. RaiseCloud determines printer status and automatically assigns printing tasks to available network printers as well. They also offer summary and analysis for the workflow and its efficiency. This could be handy in showcasing productivity to any user's clientele and keeping track of improvements in workflow.
RaiseCloud works with 64bit encryption, a high performance AWS server firewall, key authentication for file transfer and CDN global acceleration with authorized binding encryption for 3D printers. Aside from securing files from outsiders, it even allows for the creation of sub-groups and teams that can catalogue their own work amongst each other and keep their files independent if needed.
The beta version simply requires one to create an account, sign in and bind their printers to the account. The current version will probably have a few glitches and bugs but the company will release the final software later. The date of the final release is currently unknown.
Featured image courtesy of Raise3D.