At a time of growing interest in laser printing technologies, Aerosint appears to be cashing in on the trend. The Belgium-based manufacturer is currently awaiting patent approval on its multi-powder SLS printing technology. If the technology does pass, the company will have created the first multi-material powder bed 3D printing process.
Aerosint have clarified that the printer can make use of a wide range of polymers, ceramics and even metals. They boast that it can work with pretty much any printing powder. While the extensive range of materials is reason enough to be excited, it also uses an inert support powder that allows for the process to have zero waste. The inert powder has zero degradation, which also means that all of it is reusable.
The lack of wastage is an important factor because powder systems are very prone to this issue. Ordinarily, up to 90% of the powder can remain unprocessed. Using a recyclable powder definitely is definitely a massive advantage it possesses over other machines.
Multi-powder Printing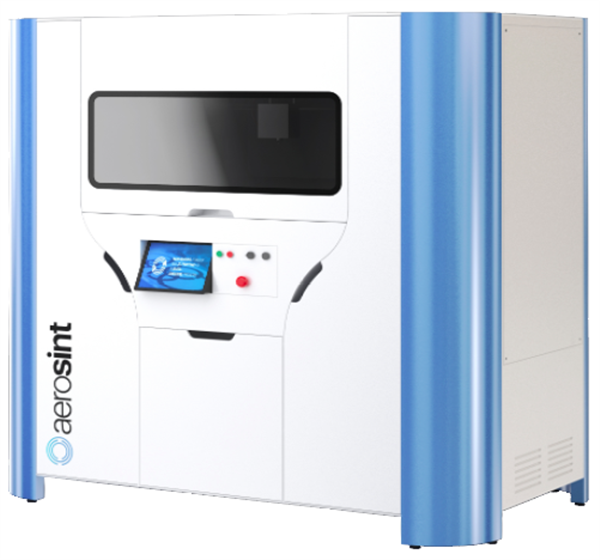 The multi-powder printer works with a powder dispenser with multiple patterning drums. Each drum uses a different powder types and deposits the powder in controlled quantities. The great advantage of the system is that it deposits layers for sintering composed of multiple materials. Aerosint's new device can apparently manage about 200 mm/s and withstands temperatures of 400°C. They have also stated that the drums can be traded in for ones with higher capacity allowing for larger prints.
Aerosint have taken the idea of multi-powder printing and used it to reduce material wastage. This system uses a low-cost support material to reduce wastage of the build material. This is in stark contrast to how companies have been trying to create materials that have low wastage whereas Aerosint are incorporating a multi-material solution. If the machine does live up to expectations, it will be a smash hit among manufacturers.