Aleph Objects, the company behind Lulzbot, are expanding their portfolio into the realm of high strength filaments. The company's latest addition is the HS (hardened steel) series tool heads that will allow users to print with materials like carbon-filled or glass polyamide (nylon). The line features a variety of nozzles with multiple diameters and functionalities.
Lulzbot has been one of the most prominent 3D printer companies in the game for a while. Rather than introducing new printers, they've wisely decided to expand the capabilities of their existing ones with add-ons. The HS series presents their users with the opportunity to make industrial-grade prints with abrasive, high-strength materials.
The new tool heads come in two broad categories: The standard HS series and the HS+. They both feature hardened steel components for maintaining while dealing with the more resilient materials. The addition of these additional toolheads give the Lulzbot a broad range of layer heights and extrusion capabilities.
HS & HS+ Tool Heads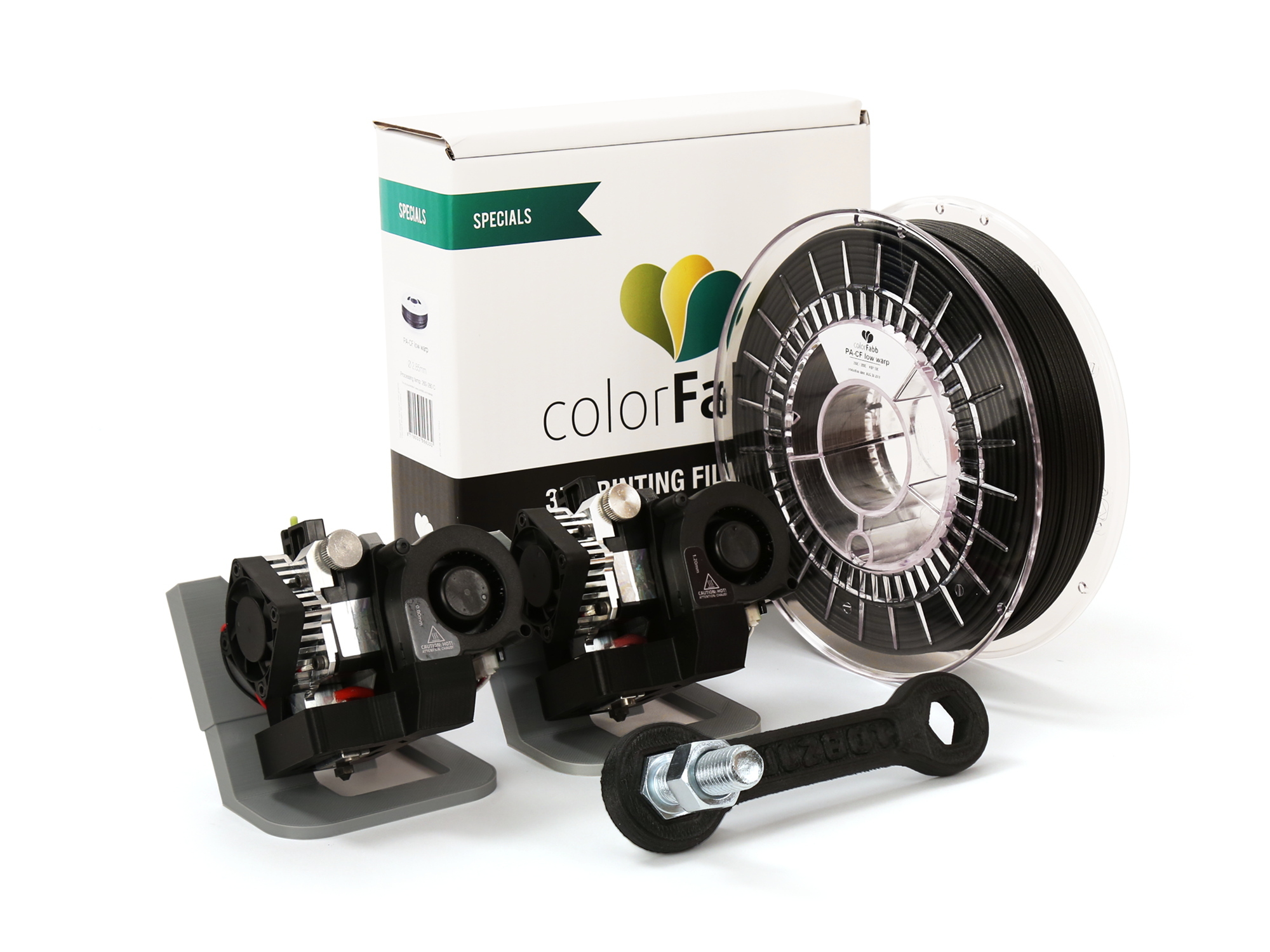 The difference between the HS and the HS+ is their nozzle diameter. The standard HS tool head operates with 0.8 mm nozzle, allowing for more accuracy and resolution, whereas the HS+ opts for the 1.25 mm nozzle allowing for for high-strength, high-speed 3D printing. They can both manage trickier, high temperature, high abrasion prints for a variety of industries such as automotive. The HS tool heads are guaranteed to fill the needs of any industry looking for high-impact, high-resistance products.
The HS series also features a larger heating block, allowing for high-volume throughput of larger-diameter filaments. The nozzles can maintain accuracy even with most stubborn of print jobs, keeping up dimensional accuracy while providing better speed, layer adhesion and thicker walls.
The new line of tool heads is in keeping with the current trend of a shift towards industrial applications. The industry is gearing up for better production tools and Lulzbot appear to be jumping in by offering upgrades to their existing machines. It appears all the big companies are racing to meet the needs of industrial users with high-strength applications.
Featured image courtesy of Aleph Objects inc.