Hailing from Spain, BCN3D is a company that has made major waves in the 3D printing industry. Their Sigma line of 3D printers are among the most well-received. Therefore, it's no surprise that the latest product in the company's portfolio looks very promising. As with previous printers, the independent dual-extruder is its main feature. The IDEX is able to print multicolour and support structures much easier than its predecessors.
BCN3D gained notoriety early on. It was also lauded for its responsive and detailed touchscreen LCD options, its great usability and its highly detailed print quality. The new addition to the series looks to continue that trend.
What's New?
The new Sigma R17 3D printer improves on the old in many ways. First off, it's far quieter than its predecessor. The "Smart Cooling" system is to thank for this development. This is aided by revamped microchip technology that manages power outputs more efficiently and aids overall print accuracy. Additionally, the BCN3D has reconfigured the stepper drivers to allow for vastly decreased noise levels.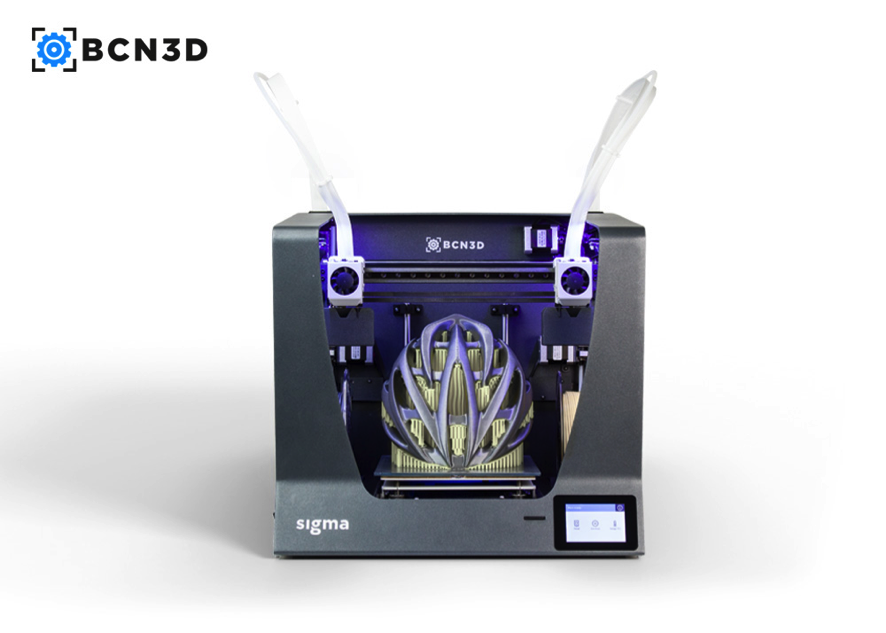 Secondly, the design of the printer allows for new levels of versatility and will decrease downtime. This was one of the aims in reengineering the Sigma printer.
Roger Uceda (CEO) stated that they "wanted to supply the users with an even more versatile tool". Therefore, the printer allows users to combine different hotends. BCN3D will also introduce a line of up to 6 different hotends that can be plugged into either of the two extruders. The hotends will be available for purchase separately. The combination of the hotends, multiple printing materials and dual extruders gives users a much wider range of options.
Thirdly, the Sigma ProGen promises to help users set up their printing profile. It is meant to configure the hotends and materials for the Cura and Simplify3D slicing engines. This sort of web support can go a long way in making the print process easier.
Release
BCN3D is due to release the Sigma R17 on 27th February. Pre-orders have been available on their website as of 8th February. BCN3D and their US partner, MatterHackers, unveiled the Sigma R17 at the SolidWorks World 2017 expo in Los Angeles yesterday.