As formnext comes around, we are expected to see a whole host of new additive manufacturing news and innovations. Companies are gearing up to wow all the attendees with their latest developments. While there are many stalls worth a visit, UnionTech's latest work with stereolithography looks like it's shaping up to be the most intriguing.
UnionTech is putting its open design-based technology on display at the event from the 14th to the 17th. The company is pushing the idea of merging stereolithography with other established manufacturing technologies. The company showed off the new areas it was exploring, including investment casting, injection molding tooling and metal clad composites.
Merging Stereolithography & Manufacturing Tech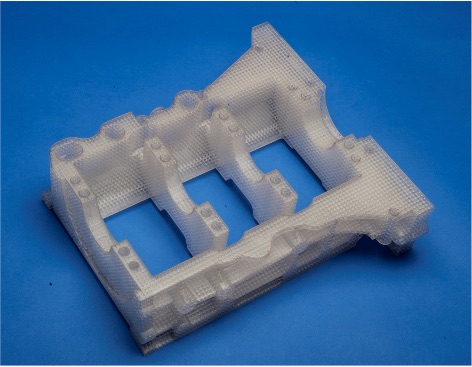 One of the technologies that UnionTech will display is investment casting (casted item shown in picture above). It is a well-established use of SL for the production of reinforced hollow investment casting patterns. While typically the casting patterns use a honeycomb shape, they can now employ a lattice shape. This is due to the use of Materialise Magics TetraShell module. Additionally, one can improve the processing by using the Somos Element SL materials.
Another process UnionTech is offering a look at is injection molding tooling. This method utilises a 3rd generation filled composite material called Somos Perform. The method uses high temperatures with thin layer resolutions (down to 0.05mm) to create items with exceptionally smooth walls.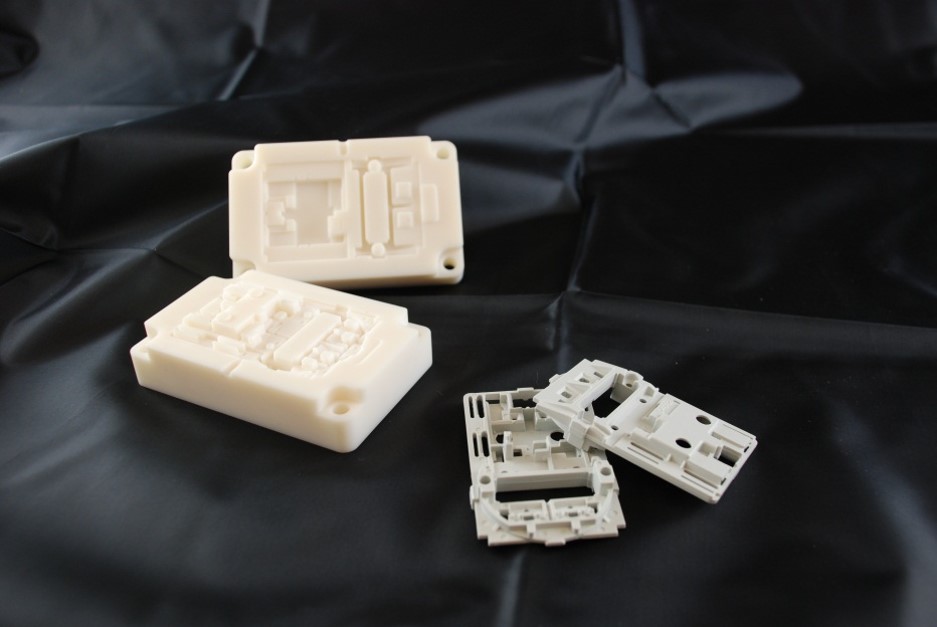 The final innovation UnionTech is looking to discuss at the event is their work with metal clad composites. Metal clad composites utilize established structural nickel plating processes to achieve mechanical properties approaching die cast aluminum or magnesium. It also allows for alternate plating strategies aside from standard nickel plating. These can give the surface different characteristics or change the object's EMI/RFI shielding characteristics. The range of available UnionTech  platform sizes , 250mm x 250mm to 800mm x 800mm, coupled with full density parts with excellent aesthetics opens a wide range of application possibilities including housings, wave guides and mechanical components.
As mentioned earlier, UnionTech are looking to leverage the printing capabilities of SLA and integrate them into other manufacturing types. This experiment could yield fascinating results and new forms of additive manufacturing. The company will be showcasing their work on these fronts at Stand C14 in Hall 3.1.