Asics and LuxCreo have joined forces once again to release the second generation of the ActiBreeze hybrid sandal, featuring a 3D printed elastic footbed for enhanced breathability and comfort. The performance slide utilizes a 3D printed elastomer from LuxCreo, offering energy return and resilience while complying with Afirm RSL standards. The collaboration marks the third footwear product created by the two companies.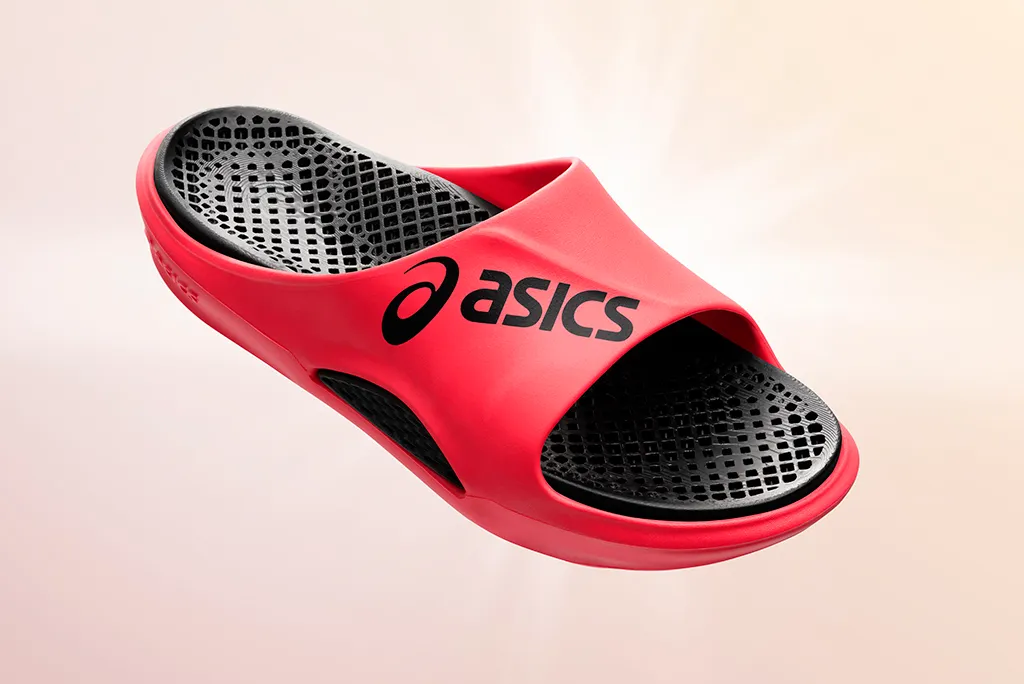 To bring the ActiBreeze Hybrid Sandal to life, LuxCreo's Smart Factory Production Service was employed, accelerating production time and minimizing waste by converting digital 3D printing files to the exact quantity required.
According to the product page, the new sandal allows users to remove the 3D printed footbed and replace it with a different one based on individual needs. The upper has been modified with a soft one-strap formation to secure the footbed in place effectively. The ASICS Institute of Sport Science utilized extensive foot scanning data from over 1,000,000 individuals and 100,000 biomechanical experiments to reimagine the sandal's cushioning properties.
"We sought a partner who embraced an innovative approach to 3D printed production and possessed superior hardware and material capabilities," said Chris Ekman, Asics' Senior Manager of Global Product Line Footwear.
"We needed a team that could scale up production, had a wealth of experience and was brimming with talent. LuxCreo has proven to be that partner."
The use of 3D printing in footwear has been growing steadily, not only for speeding up the product development process but also for its sustainable properties. This technology reduces waste and overproduction, aligning with the industry's goal of circular production.
Asics' ActiBreeze Hybrid Sandal is now available costing $80 at the Asics store, and other online retailers.
Come and let us know your thoughts on our Facebook, Twitter, and LinkedIn pages, and don't forget to sign up for our weekly additive manufacturing newsletter to get all the latest stories delivered right to your inbox.