Fraunhofer Institute for Laser Technology (ILT) are in the process of developing a multifunctional laser system capable of cutting, welding and 3D printing all in a single process. They have dubbed the system MultiPROmobil, currently under research with the aid of 4 partner companies. The process is still in the early stages and will run for 3 years, according to the companies.
The MultiPROmobil concept is aiming to combine sheet metal production with AM and welding technologies. As a result, the process could severely streamline the metal production processes of many industries like automotive and aerospace. Design and simulation software for the process is also being developed in collaboration with Digital Twins, a project partner of CAE Innovative Engineering.
All-in-one Metal Process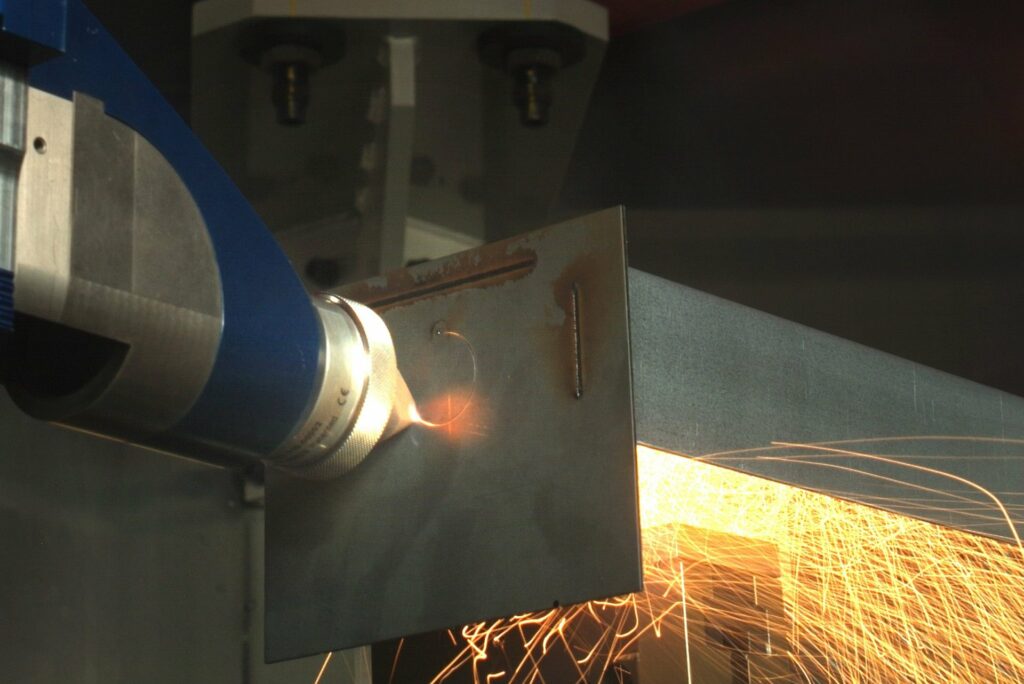 Dr. Dirk Petring, group leader for Macro Joining and Cutting at Fraunhofer ILT comments:
"In volatile markets, laser technology combined with digitalization is a predestined enabler for cost-effective production," explains Dr. Dirk Petring, group leader for Macro Joining and Cutting at Fraunhofer ILT and coordinator of the joint project "Multifunctional robot technology with a universal laser tool for separating, joining and additive manufacturing processes in semi-bionic lightweight e-mobility – MultiPROmobil."
The group is currently using a combi-head from Laserfact GmbH and adapting it for MultiPROmobil. The head was originally for assisting in cutting and welding functionality as well as 'additively generating structures.' The groups will modify the combi-head for all three processes, without having to switch out nozzles. Future plans may also incorporate several robots at once in 'highly flexible manufacturing cells.'
The company states that their first application example will use the triangular control arm of an electric vehicle welded and reinforced with additive structures in the multifunctional laser robot cell to create the all-in-one metal process. They aim to do this without a single tool change. This is largely thanks to the flexibility of Bergman & Steffen GmbH's clamping technology. In the future, several multifunctional robots are to be used in highly flexible manufacturing cells, depending on the size of the assembly and the required cycle time.
Visitors can learn more about MultiPROmobil and other current developments at the joint Fraunhofer booth 431, in Hall A2 at the event in Munich from June 24-27, 2019. While the process is very much still a concept, Fraunhofer has been prolific in 3D printing metal in the past. Despite its theoretical nature such a process has the ability to upend conventional manufacturing. It may be worth looking out for in the next few years.
Featured image courtesy of Fraunhofer ILT.